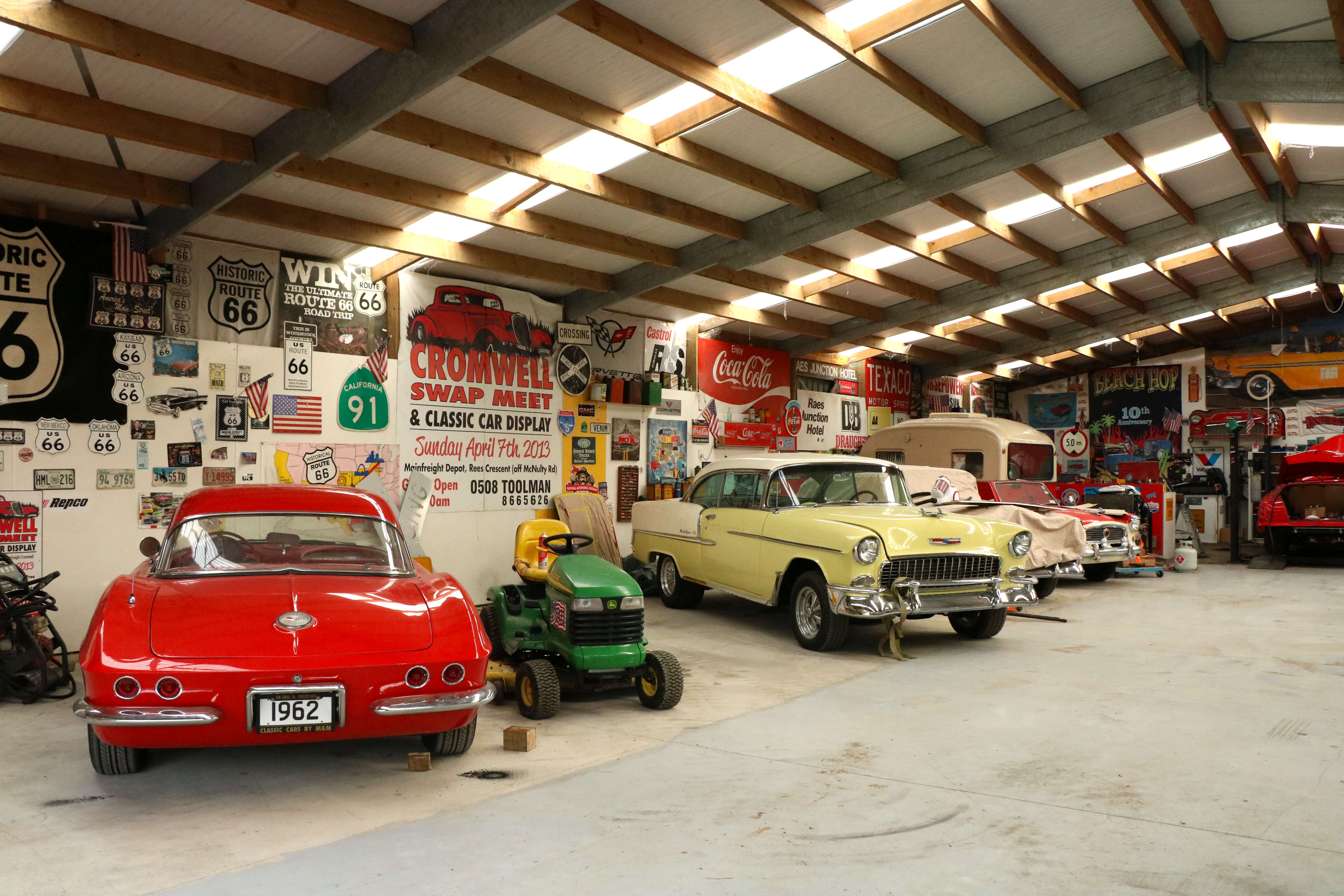 While many people view their shed as a practical necessity for storing the workhorse tools or recreational vehicles many are turning their shed into a space that can be enjoyable for all.
A shed doesn't have to be a pokey and dusty area for forgotten or seldom-used items. Your new shed can be a recreational extension on your existing property for the entire family to enjoy no matter the weather. Closer to an enlarged rumpus room the hobby shed is designed to accommodate varying passions and can do so with ease by adding a few additional considerations.
In this article we'll explore the main considerations you'll need to factor in the make the most of your new recreational space. Combine practicality and recreation in the perfect hobby shed.
Sound reduction
Whether you're planning to use your shed as a workshop, a social hub, or both, you'll want to consider the way you can reduce the sound from within your shed. Large open spaces made of metal make for noisy working environments and in a hobby hub, where you'll be busy working on passion projects, a little sound reduction could be a good thing. One of the ways you can reduce the sound in your shed is by considering a timber-framed shed.
Timber framing offers better noise reduction than an 'all-steel shed' as the cladding is fixed to timber rather than direct to steel and the wood itself offers some sound-deadening. Another great advantage of timber framing is that it allows for easy internal fit-out. The timber means you can simply nail in any additional extras such as plywood lining (or sound-reducing GIB), shelves or hooks.
Electricity & lighting
In addition to the sound reduction benefits, timber framing makes it incredibly easy to ensure your shed is set up for all your electrical needs. From electrical sockets for games consoles and TVs to a fully kitted out workbench with additional lighting, wiring a timber shed is very easy. An electrical fitout of a timber shed is both cost-effective and safer to work with.
As well as electrical lighting in your hobby hub you may want to consider how to maximise the amount of natural lighting within your shed too. Getting plenty of natural light into your hobby hub is very achievable with clearlight roof panels, which are simply translucent roofing panels that can be spread out through the roof of your shed.
Consider insulation
Any large space can be a challenge to keep warm and a space the size of a shed can seem costly to heat. High ceilings, multiple access points and drafts can make creating a warm and enjoyable space a seemingly impossible task.
A timber-framed shed is very easy to insulate and can be done so that moisture doesn't build up between the insulation and outer skin of the shed itself. This insulation will retain the heat for longer and keep the cold at bay. In the summer it will reduce the transfer of heat from the sun's rays on the outside of the shed keeping the interior environment cooler.
Another useful addition to make your shed feel warmer is to lay garage carpet down. It's more durable than household options and can be hosed down if things get a little messy. This will also help hugely with sound-deadening and making the space feel a bit more homely.
Access & security
Before buying your shed it's important that you plan the practical aspects with access and security being two of the big things that need consideration. A shed is more secure the fewer access points it has, but you have to be realistic and ensure it's practical at the same time. Large roller doors are great for getting the cars or campervan in and out while a smaller personnel door is great for foot traffic. The height of access points needs to suit the items being stored, a larger entry will need longer roller doors for example.
If you're really thinking about security then the personnel door could use a keycode entry while roller doors can be motorised for convenience or include a more traditional key lock system. You might not want to be dealing with a large roller door as the primary access point for your shed so plan how you intend on using it beforehand to avoid any niggly issue later down the track.
Exterior design
While a lot of consideration goes into the functionality and interior of a shed don't forget about how it's going to look from the outside too! Make your hobby hub look inviting by customising the exterior colours and design.
You might want it to match in with the colour of your house or have it stand out and be its own feature. With the full range of coloursteel paint options for both the exterior walls and roof colour, you have plenty of options!
Multipurpose
We alluded to the varied role a hobby hub could play in creating additional space for the items you don't use very often but with effective planning, you can achieve more than simple storage. From additional car parking, home for the campervan, a workshop for a bike or a gaming lounge and cinema the hobby hub can be a shared space to unwind and even socialise with others away from the main household.
Perfect for passions that generate a bit of noise or perfectly suited to being an oasis of calm in an otherwise busy household these hobby hubs create sheltered and secure spaces for your favourite activities. If the country's lockdown has taught us anything it's that creating a home that's built around the things you want to do is the perfect space for years to come. In the future, you may choose to launch your next business idea from the sanctuary of your shed or place your recreational vehicles where they can stay protected from the elements. But if you're not quite ready for either of those then a shed where the family can play games, or you can enjoy your hobby regardless of the weather could be ideal.