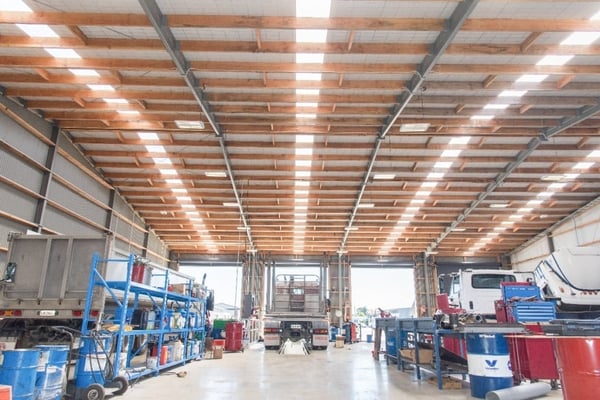 Choosing what your shed is built from should be one of the easiest choices you can make. After all, other choices like dimensions, span, style, location and door types are surely the areas where most of your thinking and planning needs to go?
When you're faced with choosing between steel or wood framing for your shed, many may go with steel. But as we'll explain in this article there are a number of benefits to going with timber, and some may surprise you.
Firstly it's important to recognise the history that timber sheds have played in almost every industry.

In Europe, farm sheds and barns used to have solid brick walls, timber rafters and a thatch roof. Many ruined farm sheds still litter the European country side, the skeleton still standing tall yet the thatch has long gone. Those that remain have either become wedding venues (like the one above in Cambridgeshire, England) or they've been turned into houses. Back then wood was the best, and most accessible material, for providing support across large spans.
In the late 20th century, steel became cheaper and more widely available, and many buildings began replacing wood as a main support with steel.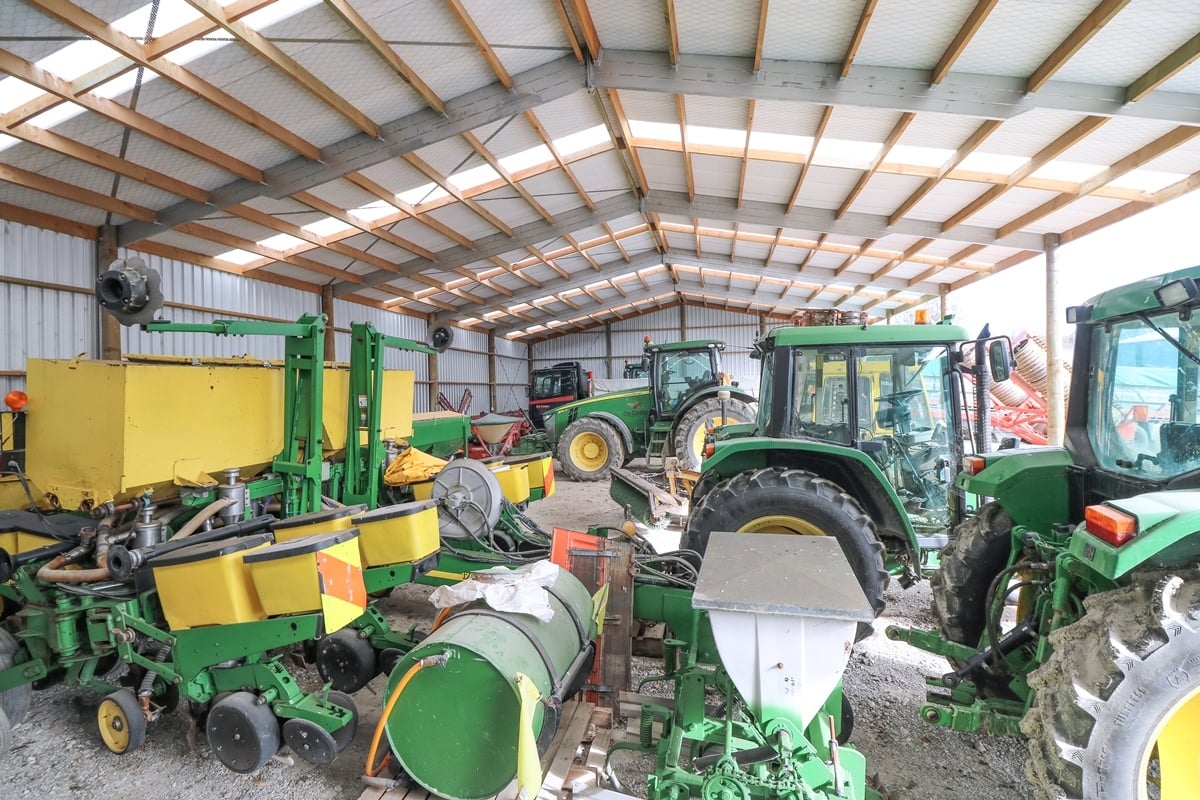 Similar to how brick and timber were combined to create a great shed in the past, there are a lot of benefits in combining steel and wood for the best shed in today's world.
Noise
For example, timber can serve for noise reduction. Not just within the structure, but when steel cladding is screwed to steel framing, the noise transfers straight through the steel. Whether it be high rain and wind or just from knocks and bumps within the shed, there's nothing between the two metals to deaden the sound. With timber poles and wood framing there's a softer material present to absorb the sound.
Rust
Depending on the quality of the steel and coating (and many builders use cheap steel to save cost), some of the uprights, purlins or girts may end up rusting over time. In some steel sheds this can be exacerbated if they're exposed to effluent waste such as in cow sheds, or to salt spray in coastal areas. Some fabrication firms with 'all-steel' buildings have told us that iron filings can get inside the open C-purlins on the steel girts and cause rusting.
Fire
It may surprise you but wood actually has a better structural tolerance in extreme heat than steel. The average building fire reaches temperatures of 700c to 1,000c. Steel begins to weaken as its temperature climbs above 230c, retaining only 10% of its strength at 750c. Wood does not ignite until it reaches 250c, and once it catches fire it develops a protective insulating layer of char.
Environment
One tonne of wood is capable of absorbing and storing a net amount of 1.7 tonnes of CO2 from the atmosphere. Steel on the other hand, emits 1.2 tonnes of CO2 into the atmosphere as it's produced. At the end of the shed's life (if it ever comes!) the wood can be re-purposed very easily for other uses including being milled for palings, or used in another shed or building. Steel is recyclable but requires processing in specialist facilities and is harder for the average person to re-purpose.
Wiring
Whereas electricians are obviously able to wire for either material, it can be easier, cheaper and safer to wire onto a wooden pole or girt than onto steel. As wood doesn't conduct electricity, a short touching wood can be less problematic and dangerous to shed users.
LINING OUT
Another great advantage of timber framing is that it allows for easy internal fit-out. The timber means you can simply nail in any additional extras such as plywood lining, shelves or hooks.