So, you've gone ahead and made the investment of purchasing an Alpine shed. Congratulations! The agreement is signed, and the deposit paid – now what happens?
1. Plans and Consent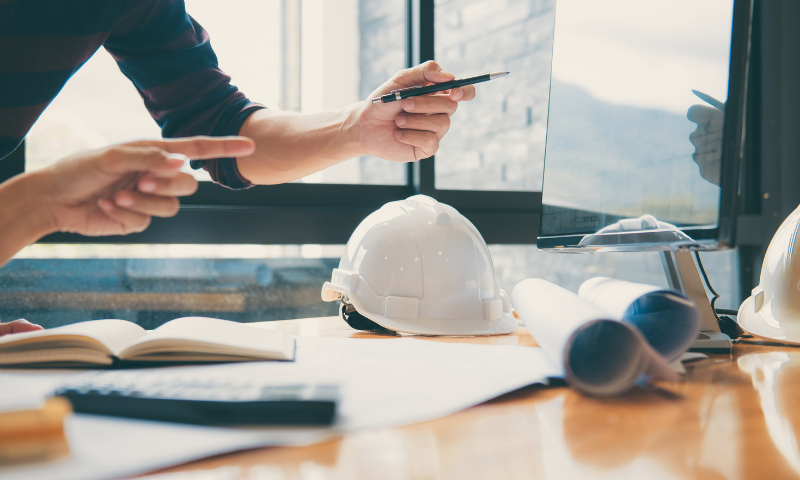 For the team to start on your project, you'll need to return the accompanying paperwork that was sent with your agreement, which is the consent information form and a simple site plan. This is needed to prepare your shed for drawing and consent. We like to have this info back as soon as possible, so we can minimise delays and get your shed drawn and into council as soon as possible. With all information returned, we are ready to start!
The first stage is the draughting of the shed plans. Our in-house CAD team draws every set of plans to suit your specific design and site requirements, this usually taking 1 - 2 weeks depending on workloads. Once plans are drawn, we send these to the structural engineer who does a design check and issues a PS1 for your site address, this is essentially the technical paperwork the council needs for the structure design. Depending on workloads, engineers usually take 1-2 weeks to check and issue PS1, so adding that time to the plan drawing, you can expect 2 - 4 weeks to have plans drawn and signed off ready for council submission.
When all the council application paperwork is prepared, our consent team lodge your shed with your local district council. All our sheds require a consent with being over 100m2 – you can find out more here on the consent requirements. Don't fear, however, we do this on your behalf, saving you time and hassle. We are well-prepped to answer any questions the council may have regarding your project, to maintain a smooth and prompt consent process.
2. Materials and kitset packing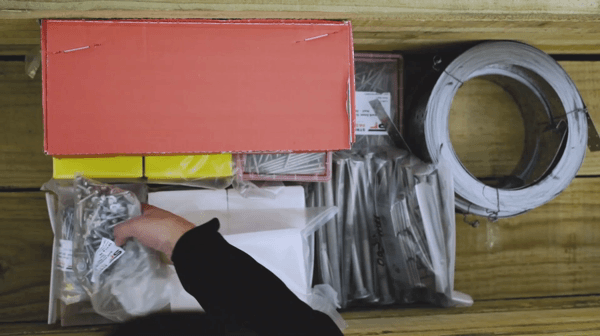 You may have heard that consents are taking longer to process currently – unfortunately this is true and something that the Alpine team isn't able to control. An ever-increasing demand for construction and consent means it can take weeks before your consent application goes before a building processor. With this in mind, our team is working ahead of time as much as we can to ensure that your shed project stays on track.
During this time, you will be introduced to your project manager – the powerhouse of a human that can (sometimes) work miracles and organises the delivery of your kitset. The operations team will call you shortly after the lodgement of your consent application to discuss any site requirements, delivery timing, and anything else for your particular project. We aim to minimise any lead times required after the issue of consent, getting your kitset to you when the timing works best. Find out who you might be working with here.
This is the time to start pencilling in your builder for the kitset, though keep in mind that delivery times are dependent on a few factors such as when the consent is approved. We work hard to deliver at a time that suits you.
During this time our internal quantity surveyors are preparing your material list and starting the process of getting your kitset together. Here at Alpine, we run a triple checking system to help ensure your kit is delivered with everything included. Through this time there may also be further payments required depending on the size of your project, check the payment terms on your agreement for clarification.
3. Delivery!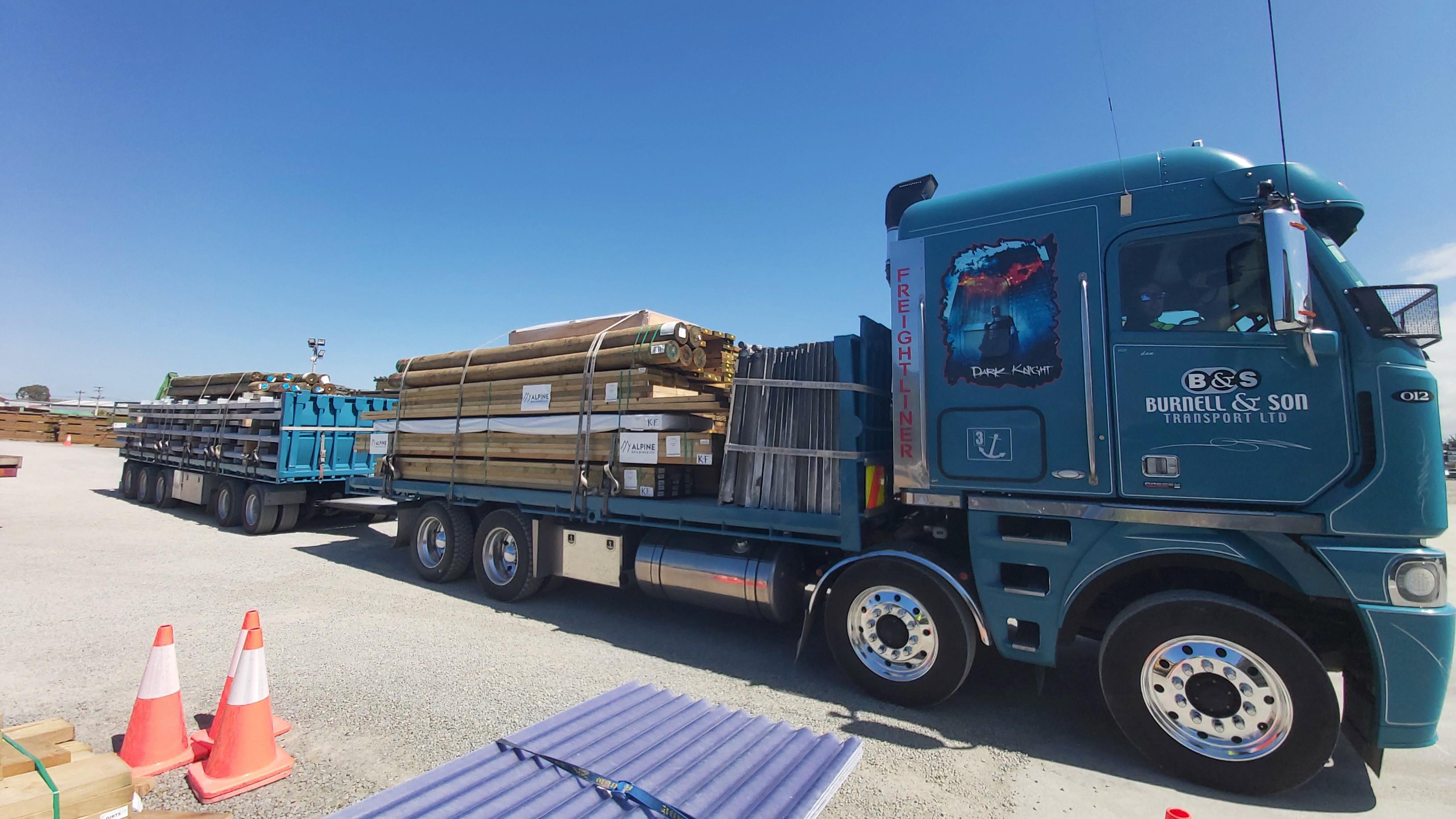 Congratulations, your consent has been issued, all materials have arrived in the yard, and the truck is booked – now it's time for delivery.
Your project manager will contact you with a date and send you the final invoice. Final payment is required before the delivery of your shed. You may be wondering what you need on-site for the delivery? All that is required is something to unload materials, for instance, a tractor with forks, as our materials are packaged strategically to make unloading easier. This is usually done in packs up to 1 tonne. One of our seasoned builders, Mike Wright explains how our packing system makes things easier on-site. Once the kit is loaded up and the truck has hit the road, you'll receive a phone call from the truck driver updating you on the delivery time. This is also a good opportunity to mention any special notes or particularly site entrances to use when arriving.
Once offloaded, the truck drives away and the kit is officially handed over to you or your builder.
4. Construction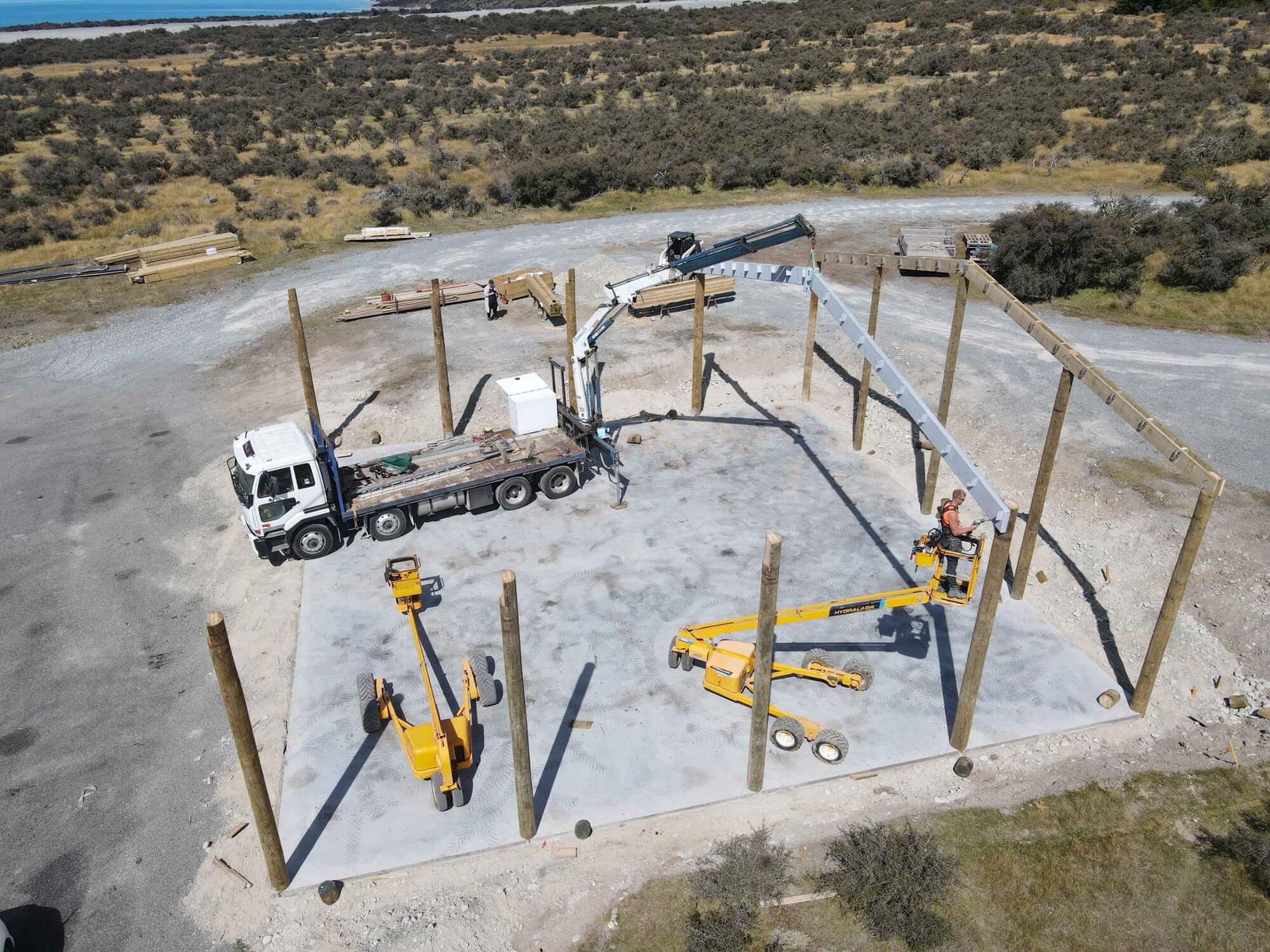 We work hard to provide the fastest and easiest-to-build kitset on the NZ market, meaning that you don't have to be a qualified builder to put up your shed. Whether you are doing it yourself or whether you have hired a builder, our team is only a phone call away for any questions or advice required during the construction stage. If you are in need of a builder, we have a great network of trusted installers across the country that we can put you in contact with. They will likely work directly with your project manager keeping the process seamless for you.
The shed will rise from the earth before your eyes and be a product admired all around. Many customers are amazed how quickly the shed can go up, and the satisfaction of having a few mates around to celebrate the completion is something to well look forward to!
All that is left to do is submit the final council "code of compliance" paperwork and enjoy your brand-new Alpine shed!
Oh, and please send us photos – we love to see our customers enjoying our product 😊