Do something better every day – This is our mission here at Alpine Buildings. The act of continually striving to do better, and to be better today than we were yesterday.
This is something we live by in our everyday workings, and something we think about when interacting with our customers and providing them with the best customer experience we can.
In this blog, we want to focus on some of the areas we have revolutionised to make your experience with Alpine Buildings the best it can be.
Our customers already love the way our sheds are built with the clearspan design to maximise the useable area in your shed, and bird proof rafters to provide protection for your prized assets, but it's the extra touches that make our service exceptional.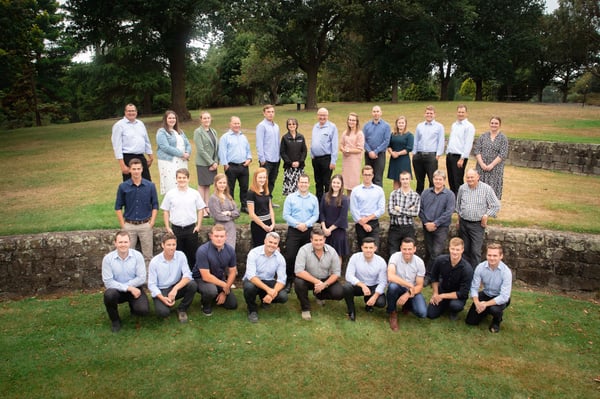 We manage your project start to finish
You may not have time to manage the build process for your new shed, that's why we have a full team in house to look after every aspect of your build. Whether you are needing just the kitset, are working with a local builder, or require our installation team (location dependant) our team will take care of each step from start to finish.
Our sales team finalise your shed concept, our design team look after the plans, work with the engineer and get your building consent, and our project managers organise all the materials and delivery to your site so you can sit back and relax.


Building consents
No one likes having to deal with paperwork, especially something as timely as a building consent, that's why at Alpine Buildings we take care of your building consent for you.
We have our own in-house consenting team who have worked with every council in New Zealand, so they know exactly what to expect. They will lodge the paperwork for you and liaise with your local council to get your consent approved saving you time and hassle allowing you to focus on what you enjoy.


Complete Kitsets
Building a shed can be a daunting task if you don't know where to start. At Alpine Buildings we have made the process as easy as "place and secure" with our easy to build design.
We were the first company in New Zealand to start providing a "truly complete" kitset by providing all the materials (except the concrete and any concrete related components). We provide all the screws, bolts and nails you will need and each kitset comes with a full set of easy to read plans and instructions allowing anyone with a drill and hammer to construct your shed.
All our kitsets are triple checked and labelled clearly before they are dispatched to ensure all components are there for installation reducing hold ups on your build.


Pre-Dried Timber
Dry timber equals lighter, straighter, and stronger wood which is easier to install and safer to work with.
At Alpine Buildings all the timber is stored at our yard and is strip-stacked to pre-dry before it goes through a reselection process prior to each job.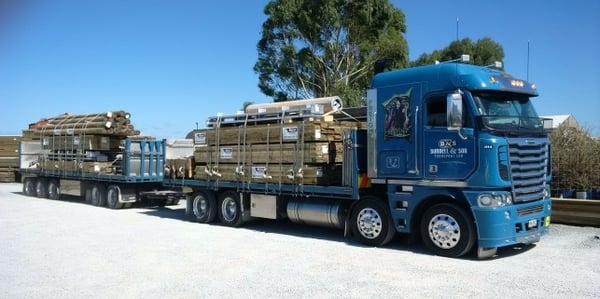 Free delivery directly to your site
Alpine offers your free delivery directly to your site within the North and South Islands (conditions apply). All our kitsets are delivered tidy and organised making it easy for you to unload at the other end.
Our in-house Project Managers liaise with the transport company on your delivery, and communicate with you exactly when you kitset will be pulling up your driveway.
We have delivered sheds from Cape Reinga to Bluff and everywhere in between and have even delivered sheds to our more remote areas such as the Chatham, Great Barrier, Stewart and Waiheke Islands.


A friendly and helpful team who know their stuff
With over 20 years' experience our team have been doing this a long time and is ready and waiting to help you with your shed build project.
We love hearing from our customers and the builders we work with how easy the build process was.
Comments such as the below fill us with joy to know that we are providing the best experience we can for our customers.
"We found them extremely good to deal with, nothing was a problem and we knew exactly what was going on. It was better than you would normally expect"
– Geoff Gaul, Nelson


"They are fantastic to deal with. A super friendly bunch of guys. If everyone in Timaru is like that, then I'm moving there"
– Rhys Mellor, Auckland


"Working with Alpine is easy. The team are great, they are so friendly and easy to deal with"
– Nathan Seator, Nathan Seator Builders, Manawatu


If you are looking for a team that will go the extra mile in making your shed build the best it can, get in touch with us now. To hear more from our customers watch the video below, or click the button to see our full range of case studies.