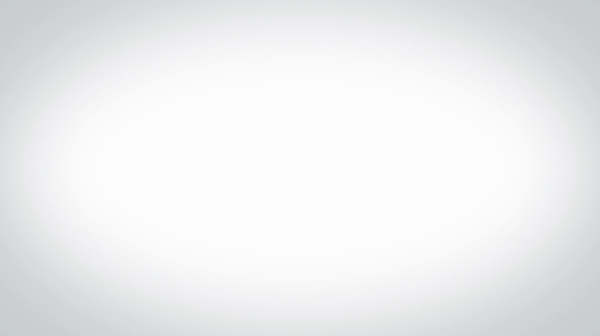 It was in the early 1990's when Alpine Buildings first began building wooden structures. Although back then each project was on a slightly smaller scale; letterboxes! Yet the experience the founders had in the building industry meant it was a natural progression to transfer their construction knowledge into a new venture.
Back then building a shed required a lot of know-how, time and patience. And even though many farmers needed a relatively straight-forward design, the process of measuring, sourcing and constructing a shed was anything but straight-forward. The founders of Alpine Buildings spotted an opportunity to create a unique system that would simplify this process, and thus kitset farm sheds were born.
It's always been at the bedrock of Alpine Buildings to do something better every day. And while today that means optimising and improving all aspects of the business, back then it was a case of doing sheds better - making them simple, fast, and smart. And so, Alpine Buildings pioneered shed construction by becoming the first company in New Zealand to supply 'truly complete' kitset sheds.


Early innovation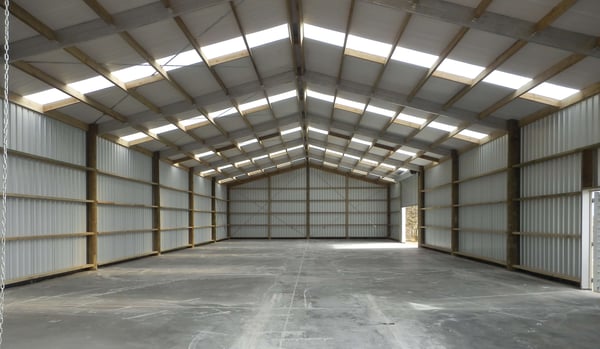 Finding unique solutions to a multitude of problems has always been a part of how Alpine Buildings works. From John Brewerton sketching out designs for a custom carport in the early days, to the early 2000's when the company's first major breakthrough came.
Client feedback had highlighted the annoyance farm shed owners had with nesting birds and the mess they would cause. Roosting in hard-to-reach spots made the squatters difficult to remove, and their presence tough to ignore. Following the mantra of 'do something better everyday' the team at Alpine Buildings decided to tackle the challenge head-on, and the result would change the business forever.
Working with engineers and existing clients, the team developed the first 9m wide box-section rafter, designed with the aim to minimise places for birds to perch. This gave farmers a cost-effective and practical birdproof solution. With an alternative to the standard truss design widely available at the time, Alpine Buildings created a bird-perch free shed.
This innovative streak didn't stop as the 2000's rolled to a close. Many farmers also wanted a shed wide enough to accommodate a tractor hitched to an implement, a feat that was difficult to achieve with timber rafters. So in 2008 Alpine Buildings furthered their research and development in shed design and the result was a steel rafter that could span 15m, enough to easily accommodate these requests.


Upsized Spans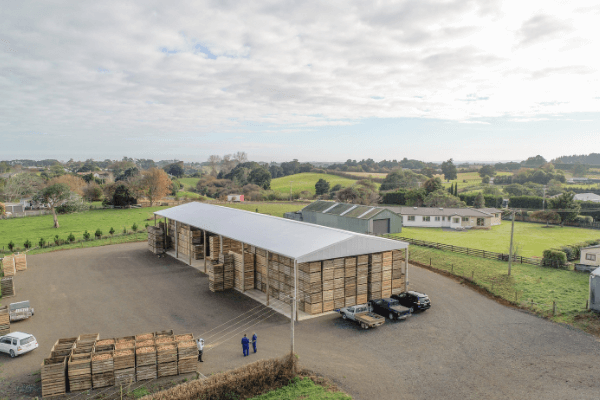 This hunger for wider and stronger sheds only intensified and the Alpine Buildings team were inspired to develop their rafter designs even further (literally). A new portal design, using the same bird-free design as before, resulted in a shed with an impressive 18m span.
Achieving such impressive results with no central pole braces led many farmers to see the wasted space they had accepted in their previous shed designs, and as the demand for Alpine Buildings' sheds increased the company grew to accommodate. But with each new solution came new challenges to address, and an entirely new type of customer looking for even more space.


XL Structural Steel

Even though the first XL Steel Structure shed had been built back in 2011 by the Gore install team, it wasn't until 2014-2015 that things were kicked up a notch. Based on even more customer feedback the engineering team explored the use of steel rafter design to increase clearspans.
The end result was a clearspan rafter design that could easily increase the width of a shed to 30m wide. So while early customers of Alpine Buildings had pushed the company to innovate a 15m span, a mere 6 years later the company had achieved a design that more than doubled that.


Hot Box Rafters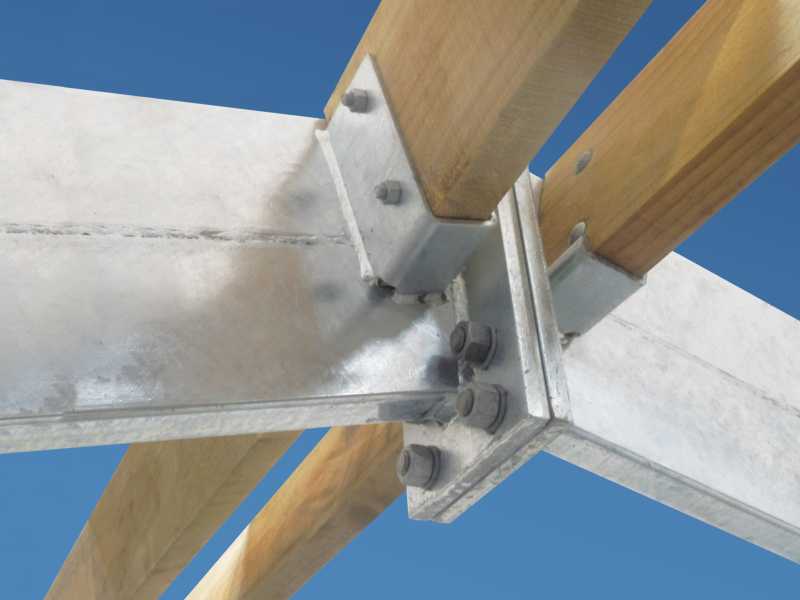 While the Duragalv system for protecting rafters had worked well over the years it wouldn't be aligned with Alpine Buildings' mission to 'do something better everyday' if an improvement wasn't sought.
In pursuit of 'better' the team took 2016 as the year to begin hot-dip galvanising all standard rafter designs. This gave a coating that was, and still is, more advanced than the previous Duragalv and paint system. As hot-dip galvanization is 2.5 times thicker than any other steel protection coating on the market, it offers customers of Alpine Buildings peace of mind that their shed is built to stand the test of time.
Yet while steel had enabled the Alpine Buildings team to create sheds with spans of up to 30m, the team wanted to combine the practicality of timber with the span and strength of steel. So, in 2017, Alpine Buildings launched a steel rafter on wooden pole design that could span an impressive 18m, increasing the potential timber pole shed span by 3 metres.
This design combined all of the significant benefits seen with the previous design, such as pre-welded purlin cleats, bird-perch free rafters and hot-dip galvanising but in an uncompromising new scale.
While 2018 saw the launch of a steel rafter capable of spanning 21m it became clear that the company had evolved over time so the first major change to the look of Alpine Buildings arrived in a long time. The brand you see today was born as 2019 drew to a close.


A new decade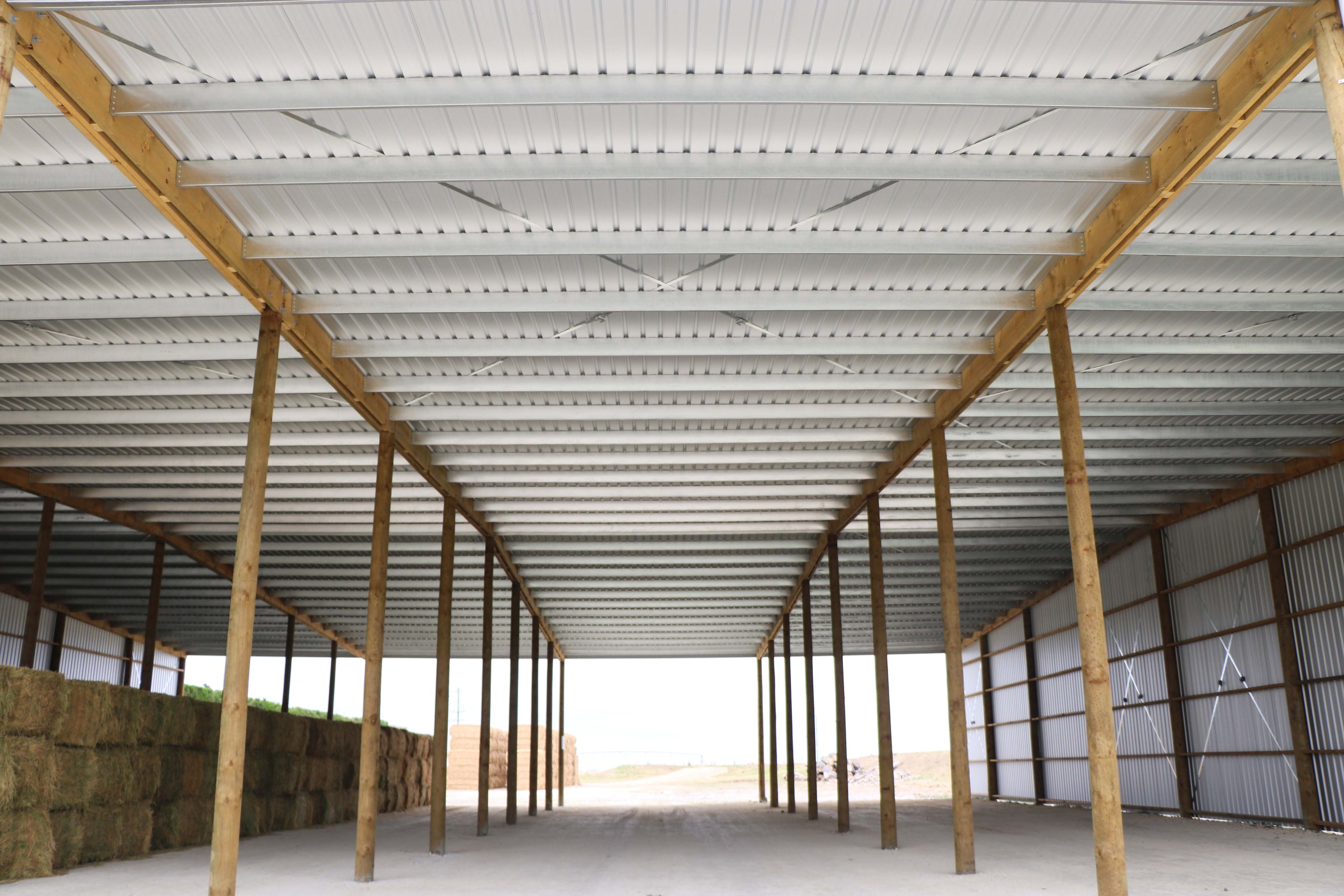 2020 has become the start of a new age for Alpine Buildings and XL Structural Steel. While the two companies have become their own businesses, the ethos that has propelled them both to continued success has never faltered.
The team has increased exponentially to offer excellent in-house design and engineering services for projects that are more ambitious than ever. So while XL Structural Steel problem-solves for large-scale commercial projects, Alpine Buildings continues to innovate for rural and SME shed projects.
Alpine Buildings has continued to seek improvements, even after all this time, and has done so recently by using the Steelbone purlin, further pushing the boundaries on bay widths and span.
And while it's easy to highlight the big milestones the company has achieved over the decades it's sometimes the small events that have the biggest impact. The challenge to 'do something better everyday' trickles right through the team. From improving processes to making the difference to a customer in need, the team at Alpine Buildings is always seeking new avenues to improve, innovate and impact the experiences they create and the sheds they build all across New Zealand.
From a small family-run business based in Timaru to a much larger family-run business still based in Timaru and Gore, the core principles of Alpine Buildings remain the same. And while change will always be embraced, that will only hold true if the change makes something better everyday.
To see how the team at Alpine Buildings can improve your shed building experience and lend their decades of expertise to your next project simply contact us today or use our online shed builder to get more information on your dream shed.