Each week we post a shed of the week on our social media channels which has featured some cracking sheds. If you don't follow us on Facebook, LinkedIn or Instagram you may have missed these jaw-dropping sheds, and we wouldn't want that.
In this blog, we've compiled a few of these standout projects that have featured as our shed of the week for you to enjoy. But to ensure you don't miss out on future sheds why not jump on one of our social media platforms and give us a follow. We've even made it easy by popping some links to those pages at the bottom of this article.
Until then, enjoy the highlights below and you'll quickly see why these projects became featured sheds.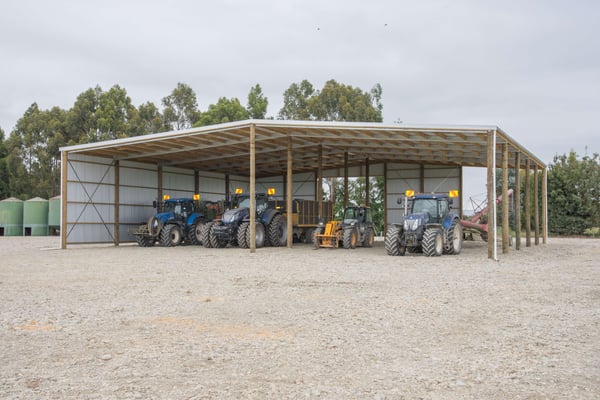 Implement storage
23.9m x 24m | Semi-enclosed | Birdproof

This 23.9m x 24m semi-enclosed contractor shed features two clearspan sections, keeping all of this machinery protected from the elements as well as the birds!
With an impressive clearance of 11.95m, the additional height means even the loftiest of attachments can be accommodated without the hassle of disassembly.
Want to know more about our implement sheds? Watch this video to hear from another farmer about why he loves his Alpine Buildings' implement storage shed.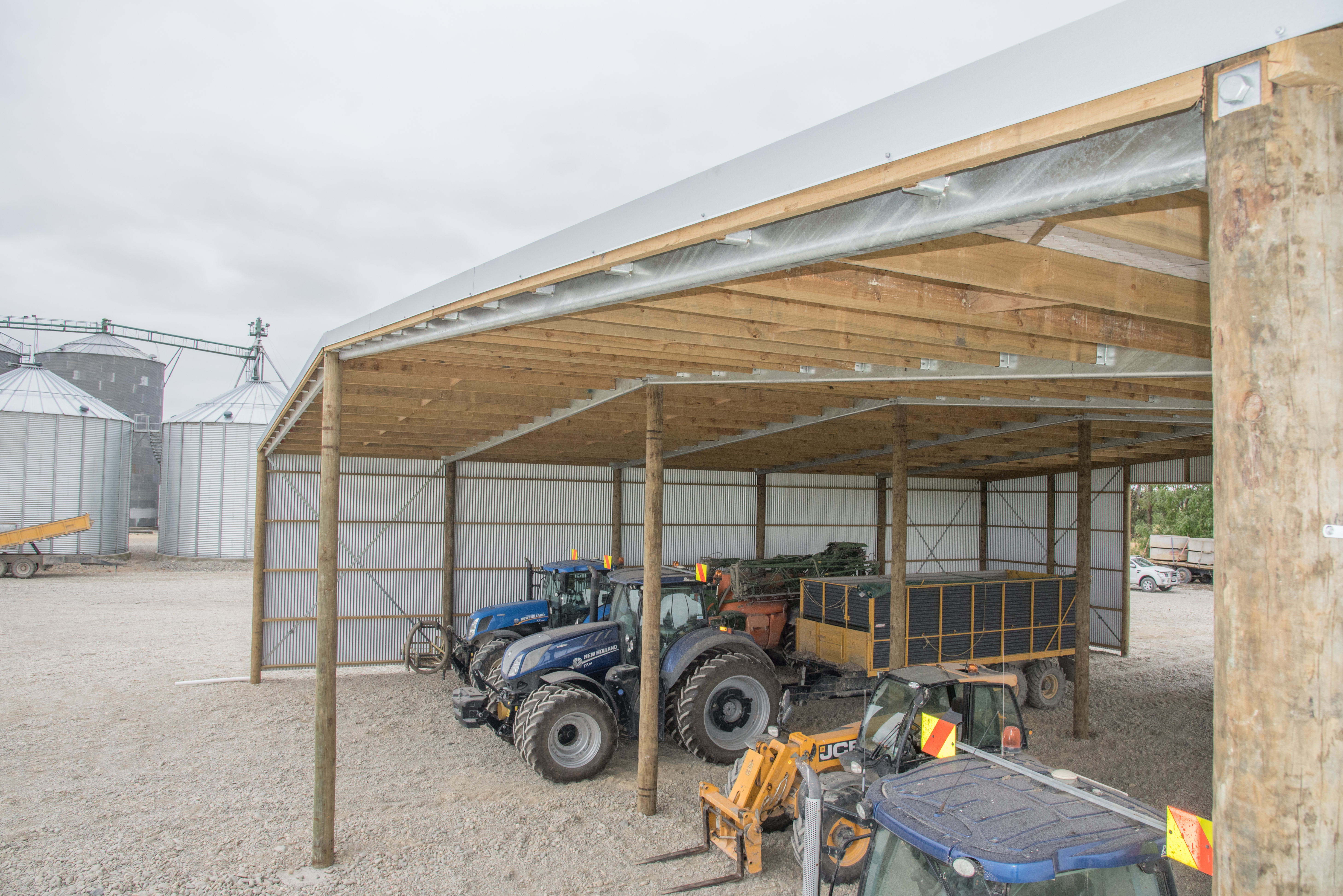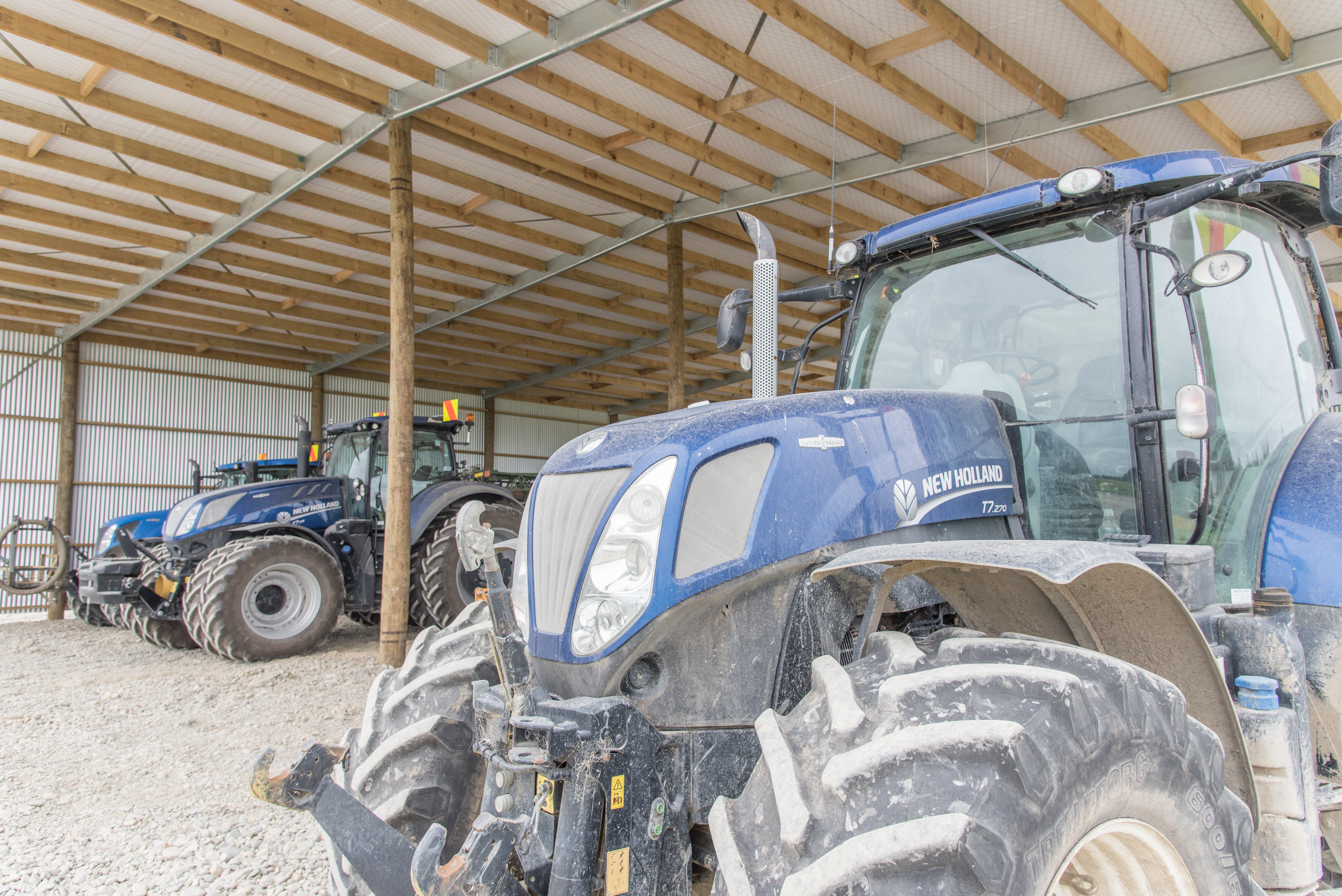 ---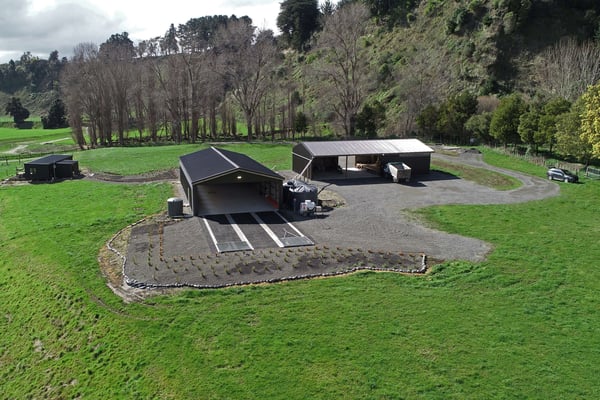 Aircraft Hangar
11m x 24m | 4.2m stud height | 2 Gable End Openings
This aircraft hangar is 11m wide by 24m long with a stud height of 4.2m because when it comes to housing helicopters size really does matter! Another key requirement for any hangar is wide access which is why this shed features 10m wide doors to allow for maximum clearance.

This aircraft hangar also opens up at both gable ends so no matter which direction the wind is coming from access is a breeze for these helicopters.
To see more examples of Alpine Buildings' aircraft hangars check out our digital brochure.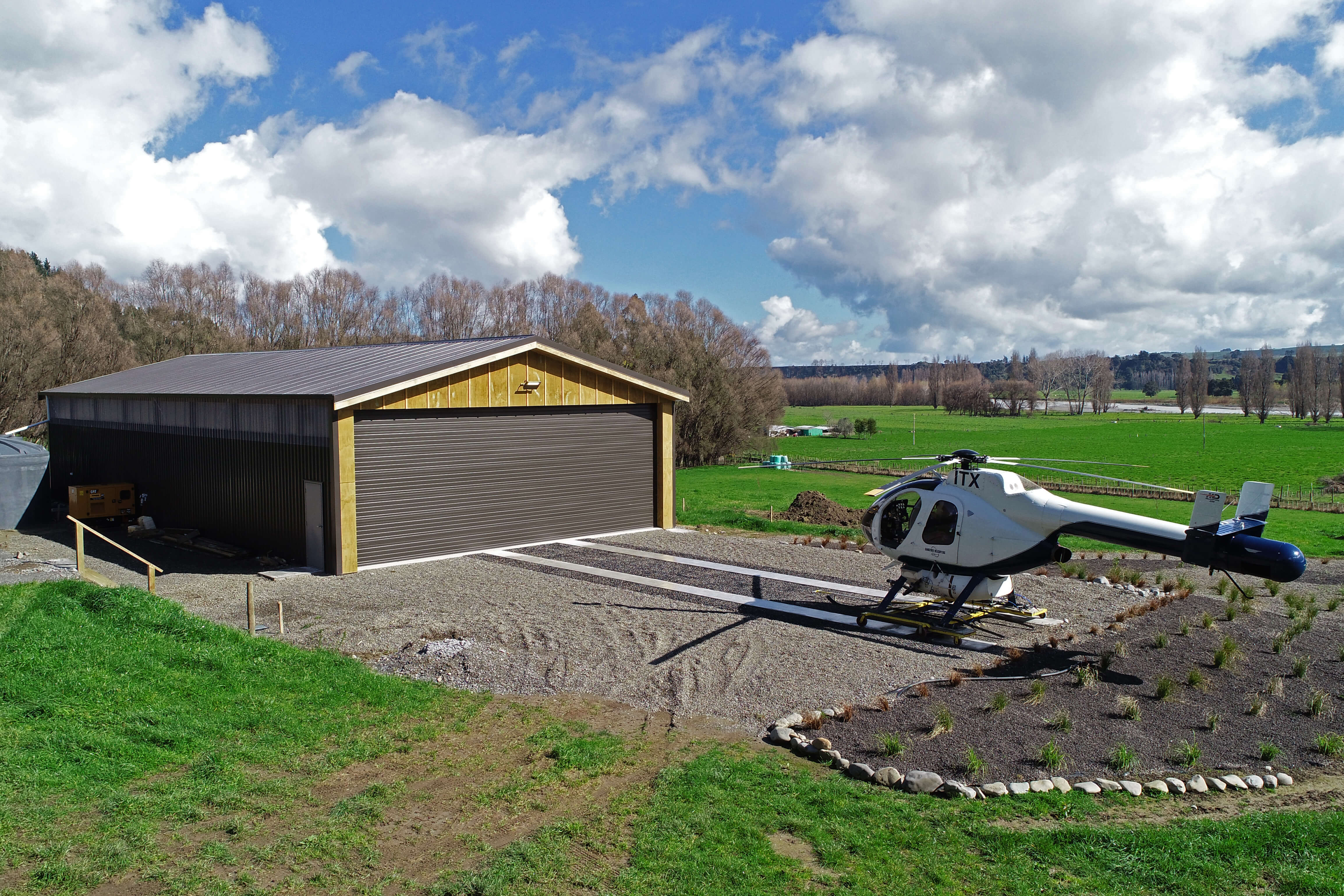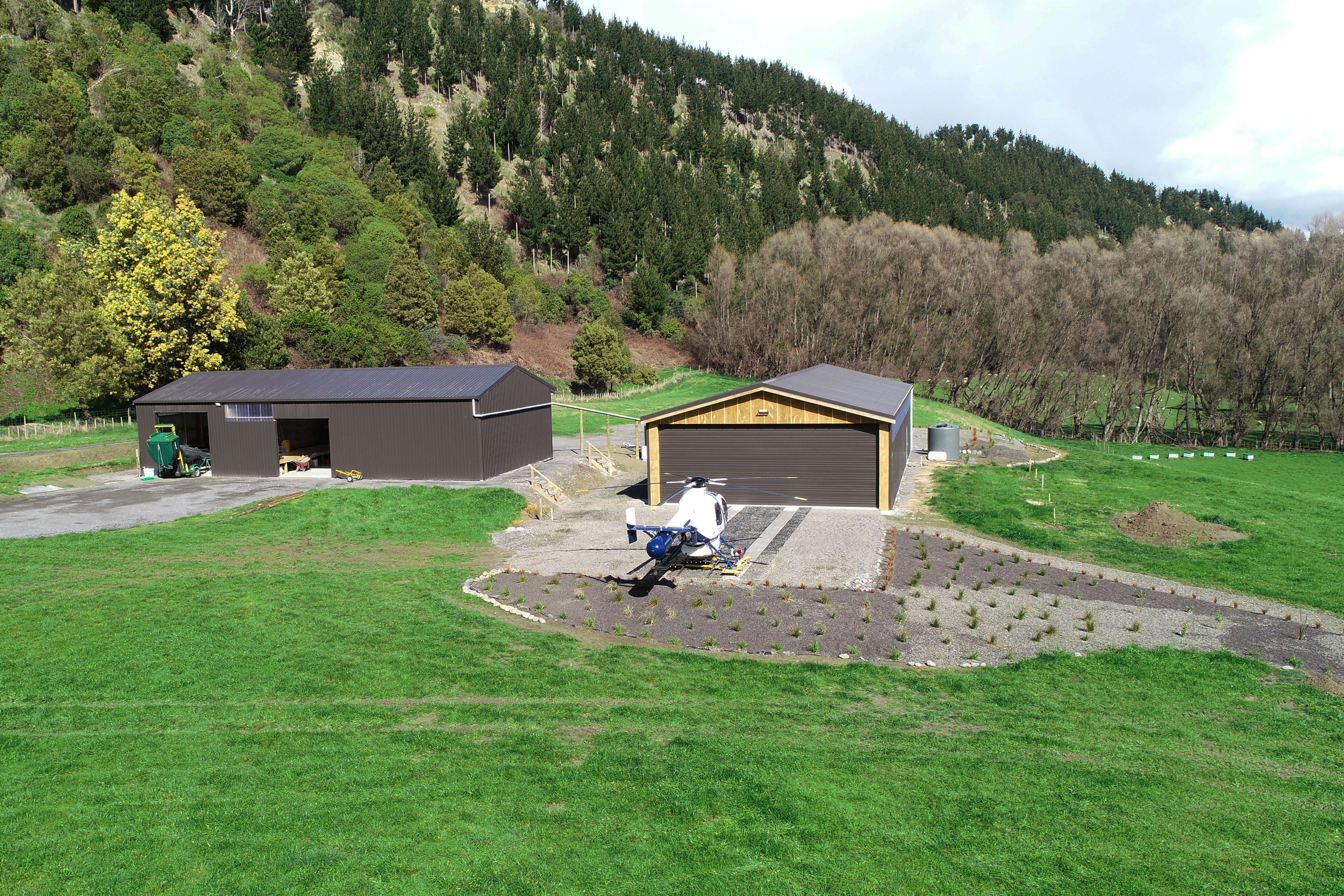 ---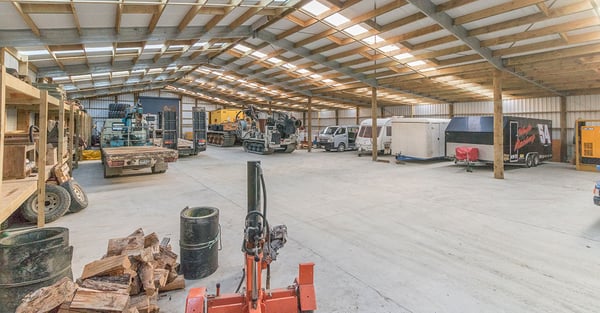 Gable workshop
23m x 36m | Fully enclosed | Lean-to

There's not a lot this shed can't do. Fully enclosed and measuring 23m x 36m, this shed is made up of six 6m wide bays which means large trailers can be stored two abreast with plenty of space either side.
The lean-to provides ideal long-term storage out of the way, while the clearspan central section gives maximum space for larger trucks and tracked machinery.
This workshop has endless options when it comes to secure and spacious storage! Learn more about our workshop sheds and the secure storage they offer here.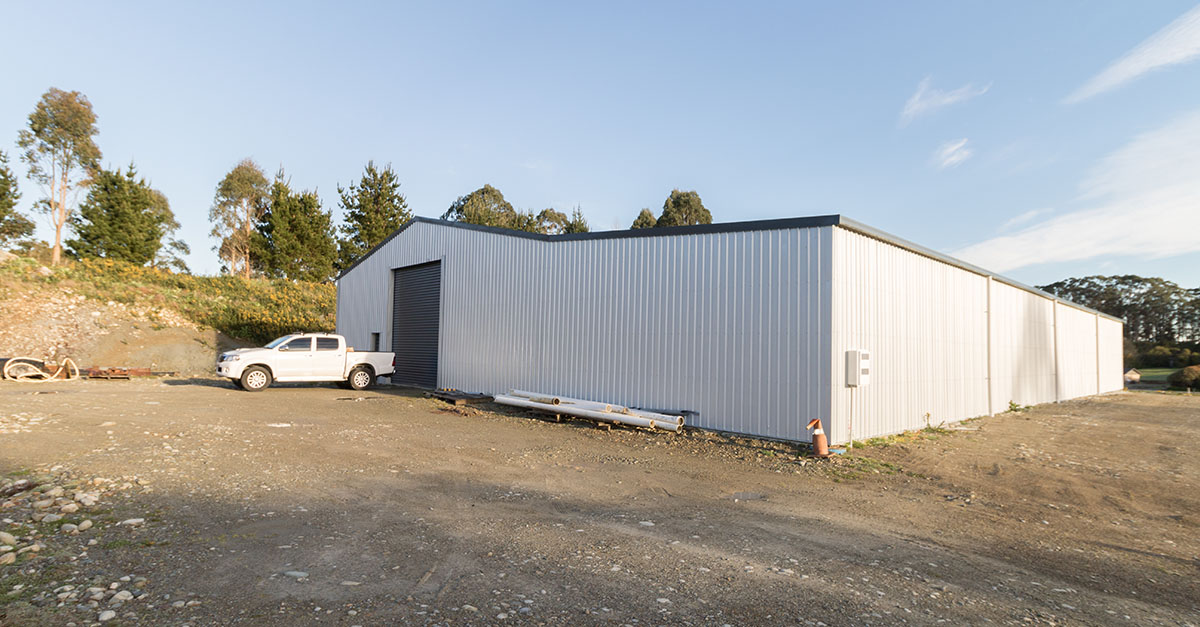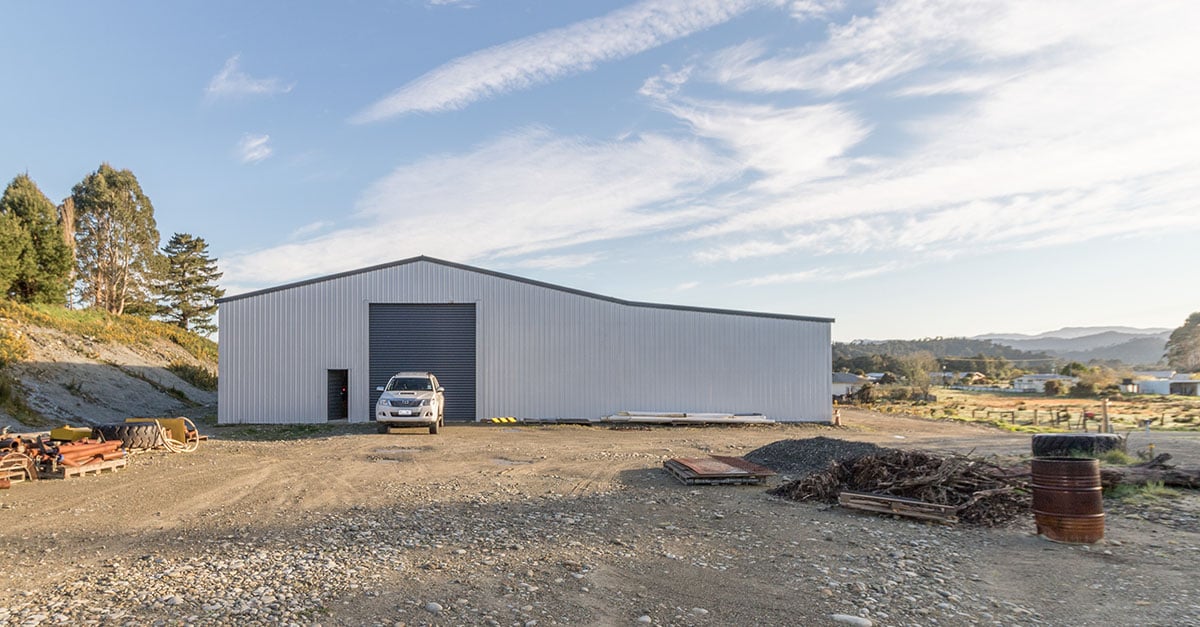 ---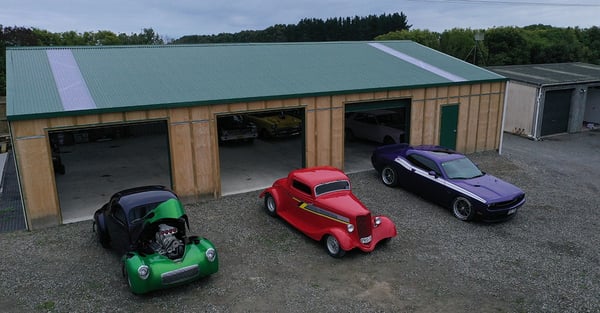 Man Cave
12m x 18m | Clearlight panels | 3 Roller doors

This custom-designed man cave came with a long list of non-negotiables as its purpose was safely housing this incredible collection of classic cars.
Built with clearspan rafters to maximise space and ensure easy internal movement of the vehicles, this shed easily fits up to 12 cars. The roof features clearlight panels to really maximise the amount of natural lighting inside.
Timber framing also provides endless options in terms of wiring availability, the ability to line the walls if desired or to utilise the framing to display memorabilia and miniature cars.
To find out more about this epic man cave, hear from Nathan Seator the builder that constructed it by watching this video.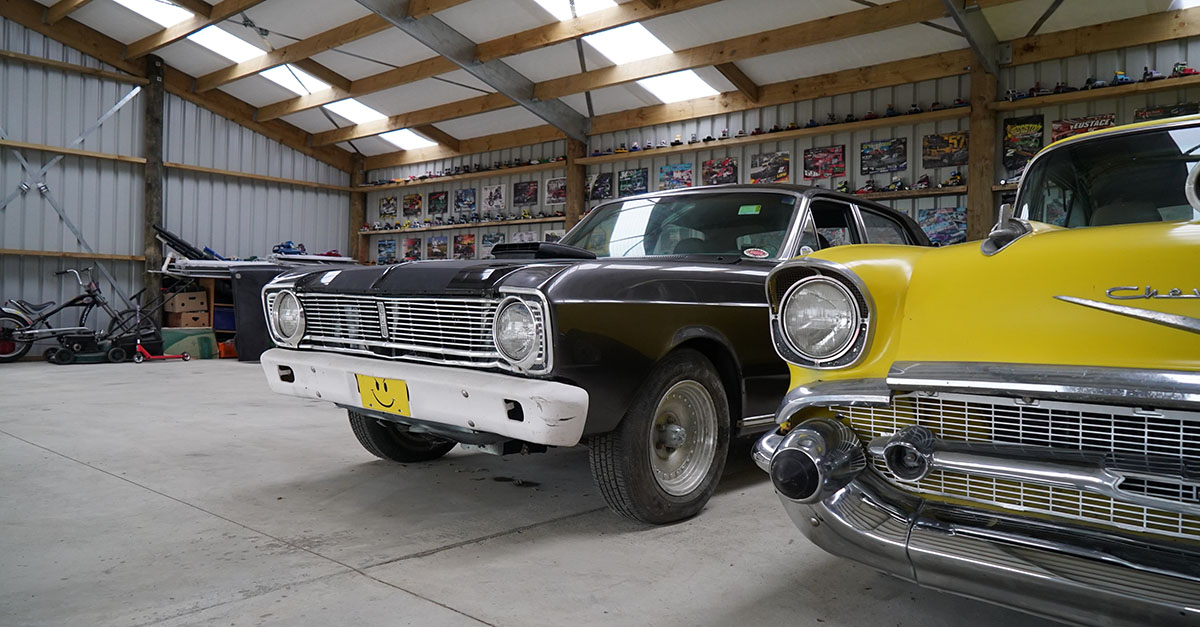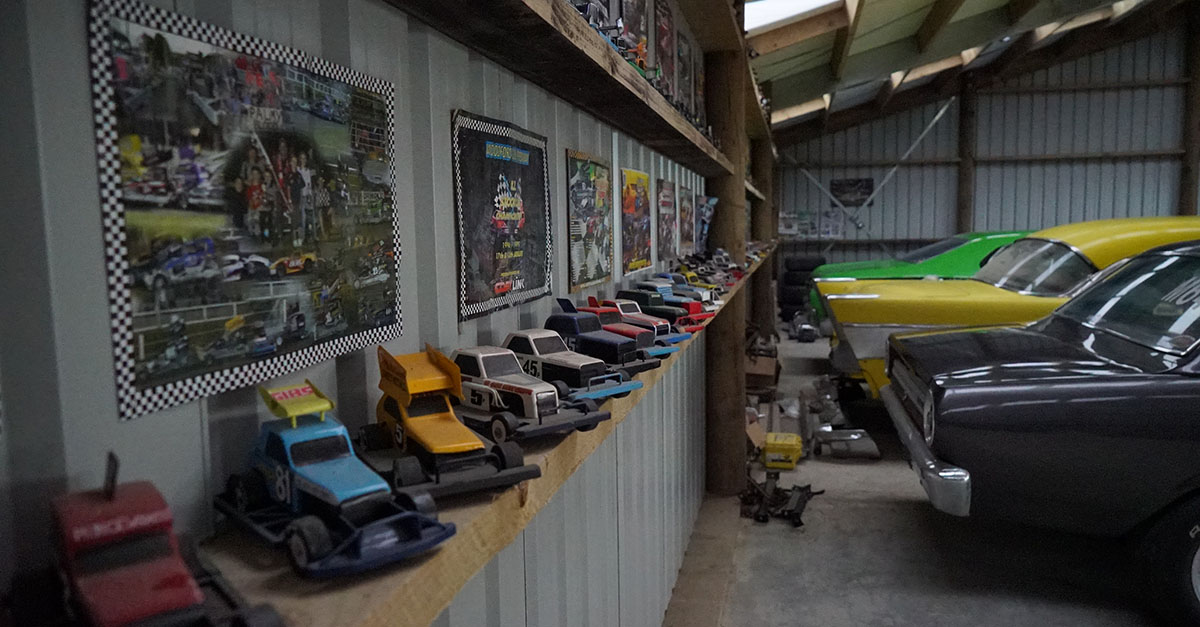 ---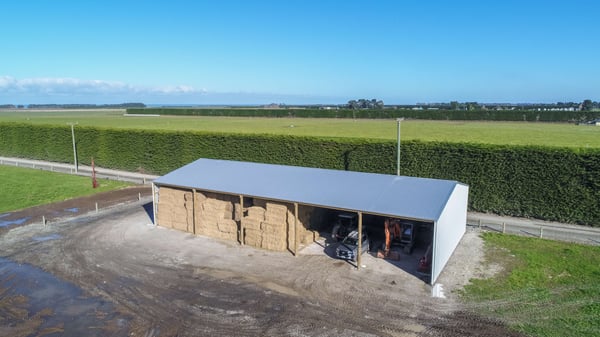 Hay Storage
15m x 30m | Semi-enclosed | Clearspan

A lot of forethought went into the design of this hay storage shed to ensure the structure was large enough not only to store hay bales but also to accommodate the large implement machinery.
Made up of five bays each 6m wide, this hay shed is open at the front-only in order to provide plenty of protection while maintaining great access and good ventilation. Featuring Alpine's signature clearspan rafters this shed is able to utilise every inch of space without being hindered by internal poles.
If you're considering a storage shed to keep your hay/straw dry, retain the nutrients and reduce wastage download our digital hay storage brochure for design inspiration and ideas.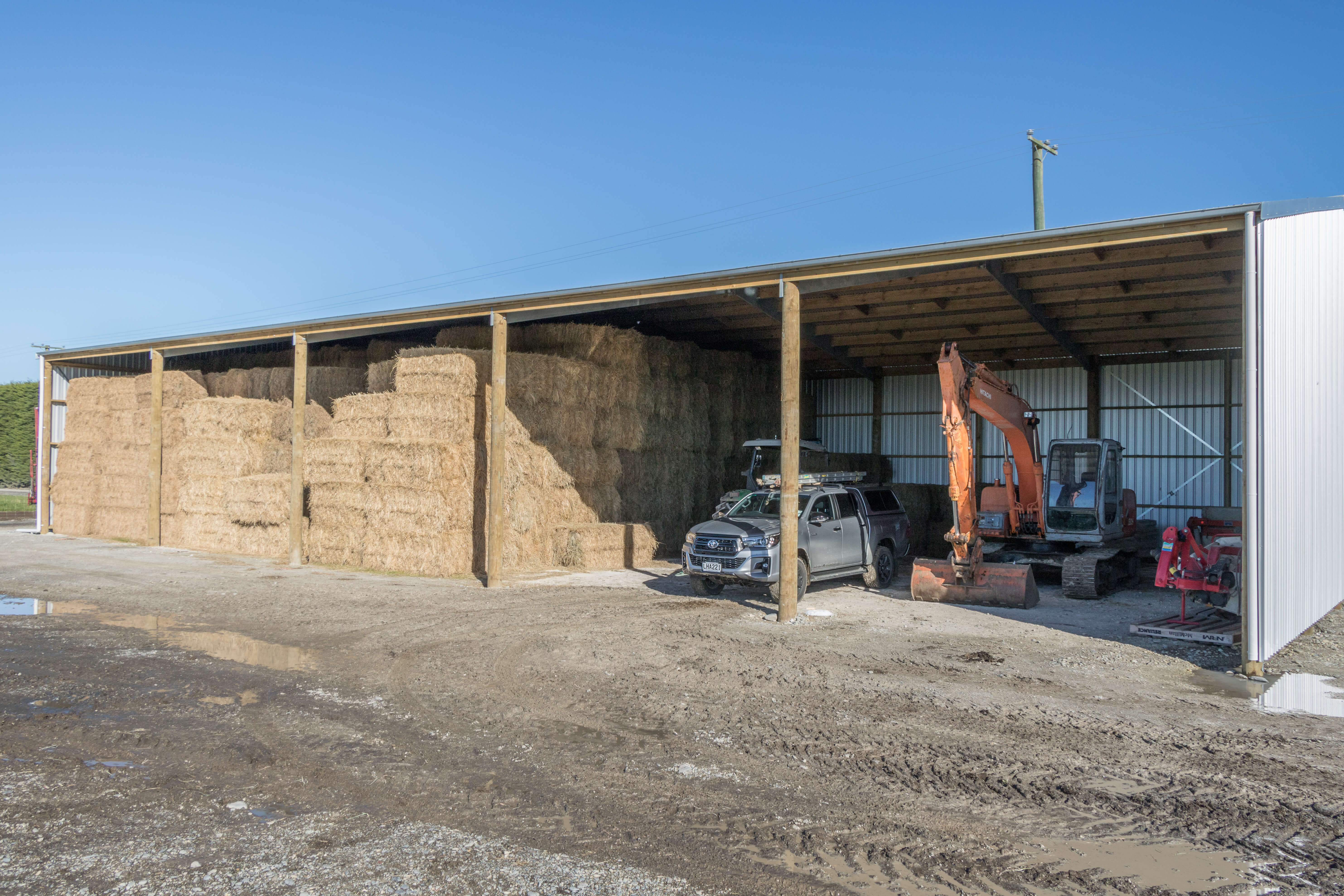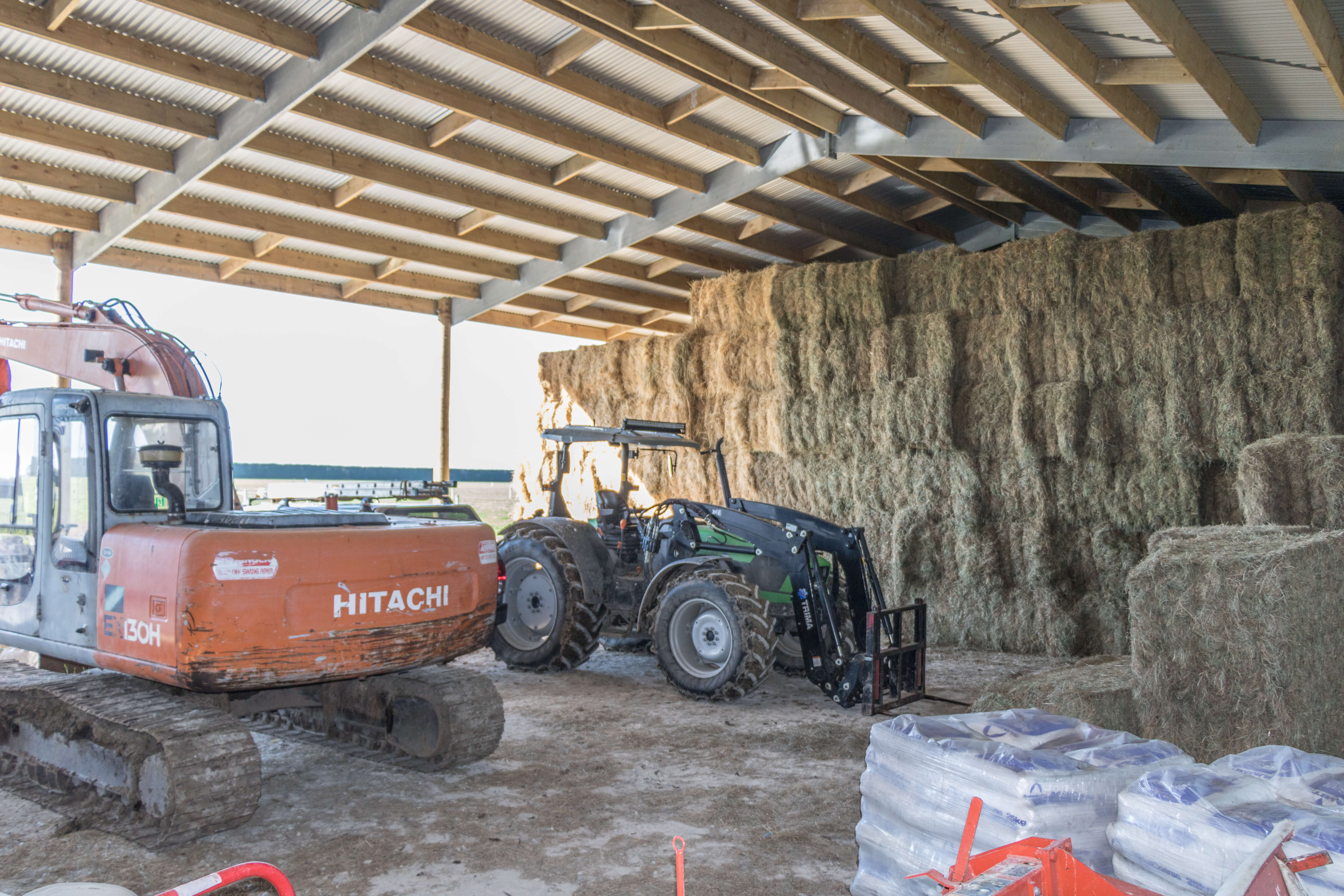 As you can see here at Alpine Buildings our A-team is constantly

working on something different

and pushing the boundaries to solve for a range of client needs. Discover more about what sets an Alpine Buildings' shed apart by clicking here.
Every week we post a new feature shed on our social channels, so to get inspired and stay up to date with our latest projects connect with us by clicking the links below!
Want your shed to be our next shed of the week?
If you would like a chance for your Alpine Buildings' shed to be featured as our shed of the week, send us images of your Alpine shed and you might just find it in your newsfeed one Monday. Simply click here to email us your best images.