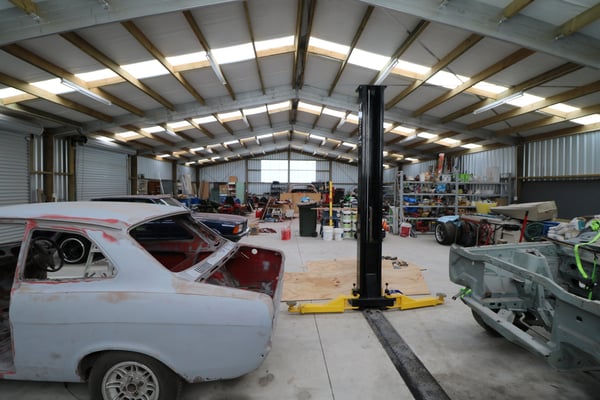 Starting a business, any business is a daunting task. The thing about dreams is that they're perfect and as soon as they become a reality there are a bunch of unseen challenges that quickly rear their heads. But if you really believe in your idea and want the flexibility of becoming your own boss then there's nothing quite like starting your own business.
Depending on what your idea is you might be able to begin small and scale as you grow. Few start-ups are able to secure funding from little more than an idea. Lenders and investors want to see a proven track record of customers who are willing to hand over their hard-earned cash for what you're offering. Those customers might take time to find and win over, so it's quite common for a business to start small, often from a bedroom, basement or even a garage! There's nothing wrong with starting small and, in fact, it could be the best thing for the long-term survivability of your dream.
Steve Jobs and Steve Wozniak started Apple in Jobs' adoptive parent's garage and grew it over almost 5 years to become a trillion dollar business. Geoff Ross founded one of the most successful vodka companies to not come from Russia from his garage in Auckland back in 1999 and in 2006 sold 42Below to Bacardi for $138m. Both stories go to show that how you begin is no indication of where you'll end up. But if you stretch yourself too far, and don't grow sensibly, then you might become one of the tens of thousands of stories of businesses that didn't quite make it.
During these unprecedented times you might be using the COVID-19 lockdown to explore a business idea you've always had. You might be tired of other people deciding whether you get to keep your job, or you might think that the world is finally ready for you and your big idea.
If that's the case then you need to consider the road ahead, and what the path looks likes if you're successful and need to scale.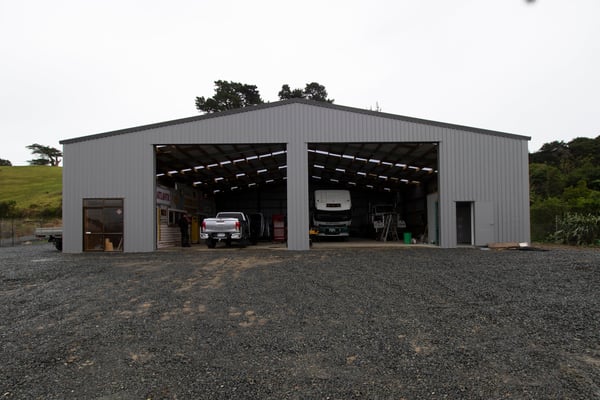 Does your idea need space?
To begin with, you might be able to get your idea going with a small amount of space. A bedroom might suffice or a garage may be given over to your work. If you're making distributing products then space can be a hot commodity. Where does your business go once the kitchen table stops being a viable option?
You can rent a space to grow into. It may feel too large to begin with but if things go to plan you will aim to fill it and might even be looking around thinking it's a bit small after a couple of years! Another option is to build you own space, and even though that may seem like an unnecessary financial commitment when everything is going into the business it might be the best long-term investment for you and your business.
While a commercial lease might cost upwards of $60,000 a year and tie you in for 3-5 years building your own building to work from could end up making you additional revenue, or saving your business thousands.
Scaling might be even easier as well. While a leased building might need to be moved out of and the whole business moved to a larger facility an owned solution could be expanded upon, or have additional buildings added nearby. Mortgage rates are the lowest they've ever been so there's never been a better time to look into your business paying off an asset that would otherwise be an overhead. If you were anticipating paying $50,000+ a year on rent then you might be surprised to hear that spending the same on a mortgage for a shed similar to the above might mean you're mortgage free in under 6 years. If you invested in the shed personally that might mean the rent goes into your pocket (to make up for all those times you didn't get paid while the business was growing!) or you can reduce the rent to help the business's cashflow.
In the event that things don't go well then all is not lost! While leasing a building will mean you have nothing to show for the several years of rent paid, owning your own building means you'll still have the building for your next project, or to use as the ideal man cave or she shed.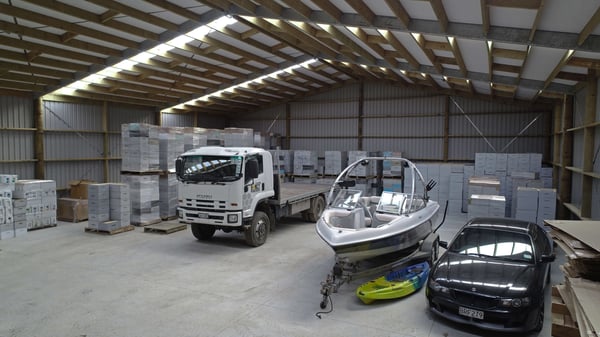 If you have a big idea then don't limit it with a lease on a building that might not suit after a year or two. Instead, look at building your perfect space and grow into it over time. If it becomes too small then add another shed, or ditch the sheds and go for a larger leased facility. At least the sheds will still be there to accommodate the toys you'll be able to buy off the back of your hard work.
To help your dream get off the ground consider speaking to a member of the Alpine Buildings team or build your dream shed by using our free quoting tool on our website.