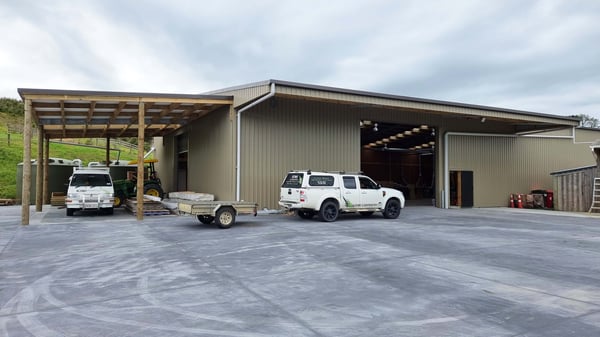 When Kaitaia based carpentry company, Kiwi Carpentry Northland found themselves rapidly running out of room in their existing building, owner/operator, Rob Bennie knew it was time for an upgrade.
After seeing Alpine's display at Mystery Creek and being impressed with their structural steel rafter system, he knew Alpine was the company to call on for his new project.
In the below article we cover why Alpine met all of Rob's needs, and how the team worked with him to get the best solution.
CLEARSPAN WAS A MUST
Being a carpentry business, manoeuvrability inside the building was essential. Moving around materials inside meant that centre poles would be an obvious hindrance. Rob was very impressed with Alpine's signature clearspan structural steel rafter system and how the purlins attached to them.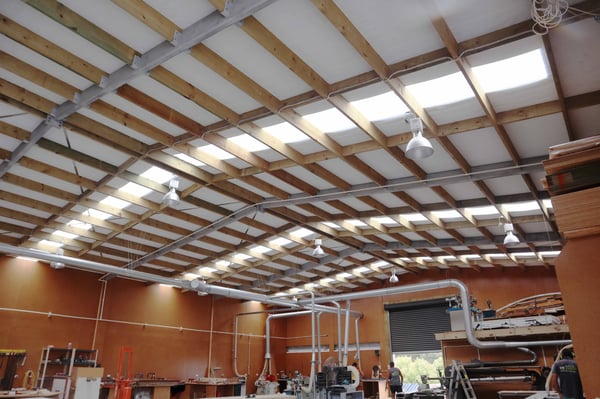 The clearspan design also allowed Rob to run a ducting system throughout the shed allowing for easy clean-up in work areas.
Rob and his team built their shed themselves, so the fact that Alpine's rafters come with pre-welded JHangars in which the purlins slot into saved them a lot of time during construction, and because of how the rafters are attached it provides a birdproof space within the shed as they have nowhere to nest amongst the rafters. "We have had problems in the past with nesting birds" explains Rob. "Therefore, the fact that the shed would be birdproof was a big drawcard."
TIMBER A BIG DRAWCARD
"Being a carpenter, I know the advantages of building with timber over steel" says Rob. Being in a coastal environment, timber construction lasts longer than cold-rolled steel from the corrosive salt spray. "We work with timber every day, so we know how good it is."
The timber not only makes it a lot quieter inside their building, but the timber construction also allowed them to easily run electricity throughout the building for their machinery and then line the shed for a tidy and warmer finish.
At Alpine, we pre-dry all our timber ensuring that the materials provided to the site are top quality and will stand strong and true without warping and bending. This also makes erecting the shed safer and faster for builders and clients.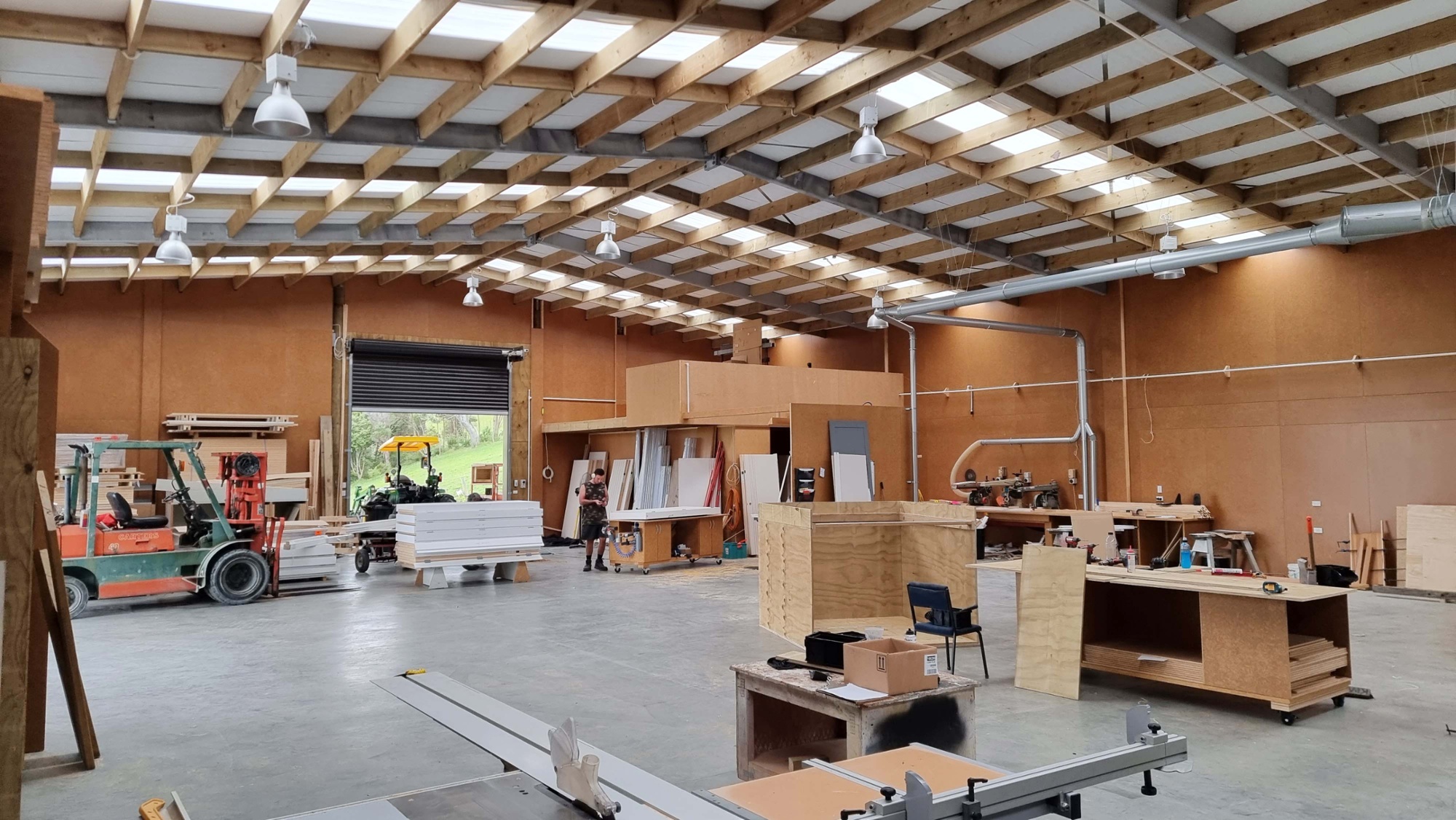 THE ALPINE TEAM WAS A PLEASURE TO DEAL WITH
"Right from the start the Alpine team was great," says Rob. "They weren't pushy and were very helpful throughout the whole design and build process."
The Alpine team works hard to make the whole process easy for our customers. We provide a custom-built system which means right from the start you are getting what you need rather than an "off the shelf" design that may need to be modified. Rob explains "I made a few changes during the design process and Alpine was very obliging and nothing was ever a problem".
"We built the shed ourselves and the team was very helpful with any queries we had along the way," says Rob.
The Alpine team also looks after all the consenting process lodging the consent on the customer's behalf and liaising with your local council on any questions that may arise. This saves the customer time and hassle as we know what the councils require which helps keep the application process on track.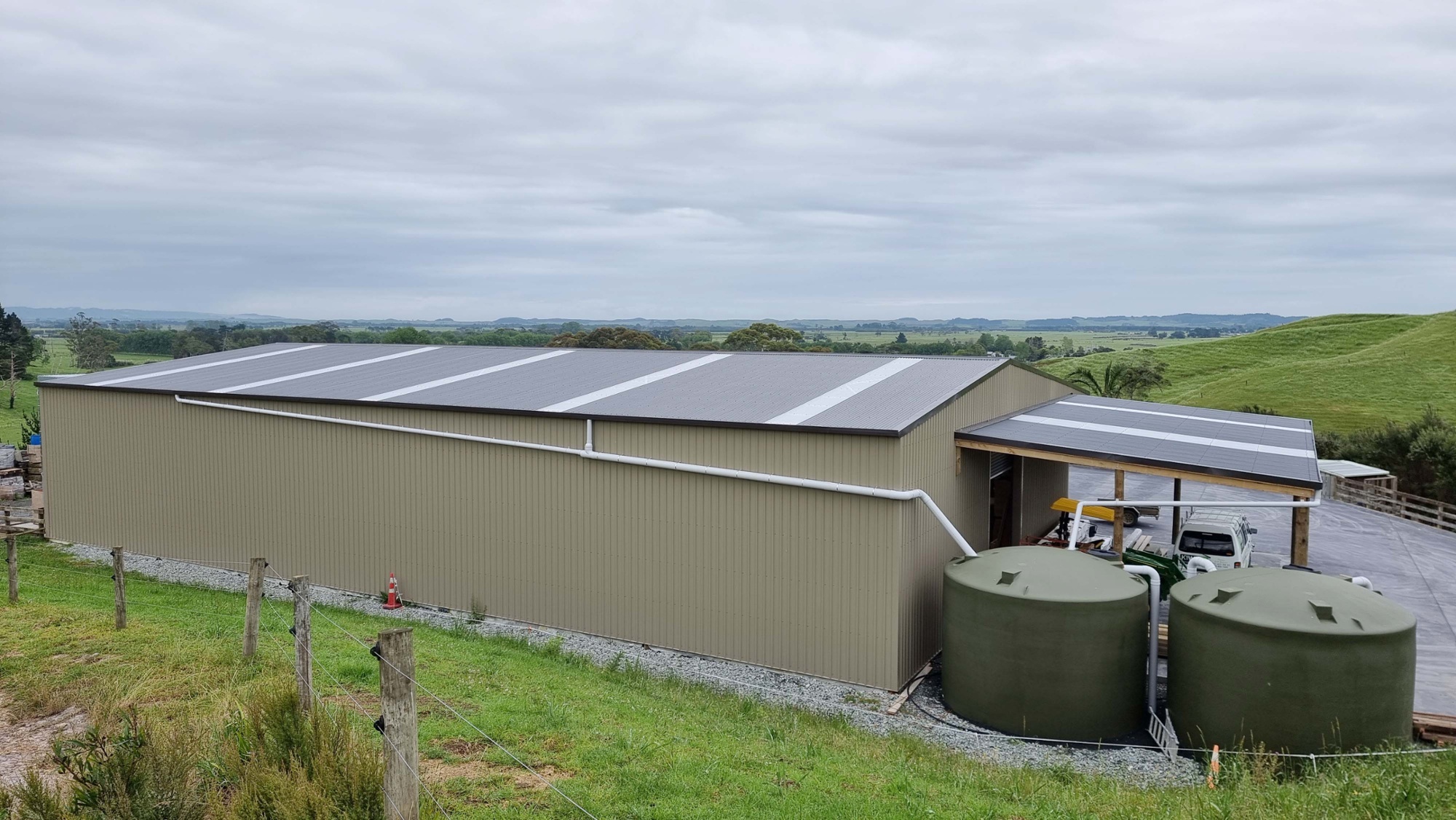 I KNOW I WOULD GET ANOTHER GREAT SHED
A lot of customers return to Alpine for subsequent sheds given the great service and product they received with their first sheds, and Rob is no different. "If I was looking to build another shed tomorrow, I wouldn't hesitate to get in touch with the Alpine team," he says. "I know that I would get another great shed, so they would definitely be my first call".
Alpine Buildings provide a wide range of large, clearspan sheds across multiple industries. If you are needing to upscale your business and need more space, reach out to the Alpine team today.