Many grow up with the dream of owning the cars that decorated the walls of their childhood bedroom. Turning that dream into reality can be the culmination of decades of work as well as hours spent finding the perfect model, but when it all comes together having your pride and joy sitting on your driveway makes it all seem worth it.
No matter whether you've found a car in perfect condition with no work required or you've happened upon a diamond in the rough in need of restoration, you'll require somewhere to store it. Why? Because New Zealand isn't a forgiving place for vehicles left out in the open.
Classic and modern cars subjected to New Zealand's environment often don't last as long as their counterparts in more forgiving environments. The list of environmental conditions attacking your pride and joy include:
UV damage - this will have the biggest effect on the leather and the paint
Extreme cold - which can cause the rubber seals and tyres to degrade
Extreme heat - this can result in the leather and vinyl cracking
Salty air - attacks and breaks down the integrity of the metalwork
Compare that to a classic car's life in a land-locked country where the average temperature doesn't fluctuate as much, and you can see that our coastal paradise can shorten the lifespan of many classic and modern cars alike. You can witness the silent battle our motor vehicles and marine equipment face every day. Next time you're in the carpark of your favourite supermarket see if you can spot any headlights that look fogged or misted with a light grey or brown. That's not dirt or grime, it's the plastic of the headlight suffering UV damage.
Whereas a classic car doesn't have quite as much plastic as its modern counterpart, its paint and leather haven't received the same level of testing in extreme environments as its contemporaries. A modern Aston Martin, for example, will spend several weeks testing at both ends of the spectrum. Drivers head to places like Finland to test extreme cold and then head to Australia to test the mechanical and material performance of the car in the sweltering heat.
Cars are built to be driven, so the question becomes how do you look after your dream car in between voyages across our epic landscape? The good news is there are several options on the market.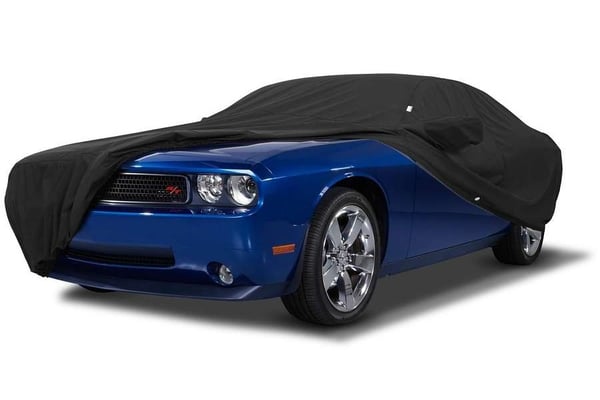 UV Car cover
An outdoor car cover is a great starting point in adding an additional layer of protection for your dream car. Ensuring it offers some form of UV protection means you're keeping the worst of the sun's rays off the sensitive parts of the vehicle, at the same time as keeping rain and snow away. Generic covers, not tailored to the shape of your car, can cost as little as $24 online, while custom car covers might set you back hundreds or thousands of dollars.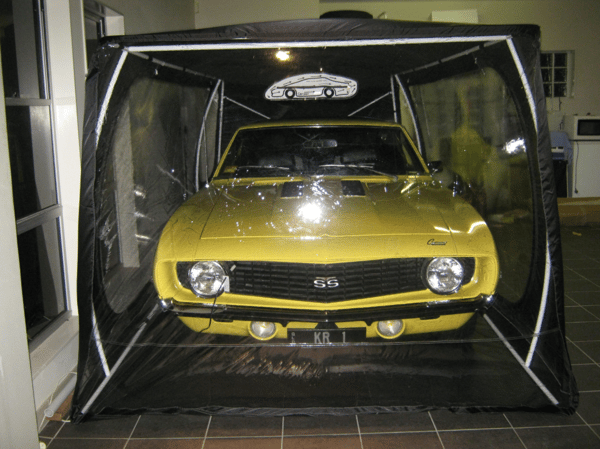 Car cacoon
If you want to take the protection of your pride and joy to the next level then a Carcoon is the next step up. Available in an indoor and outdoor version, these Carcoons create a controlled environment to protect your vehicle against the elements. With active fans for airflow management and filters to keep out the dust this really does take car protection to the next level.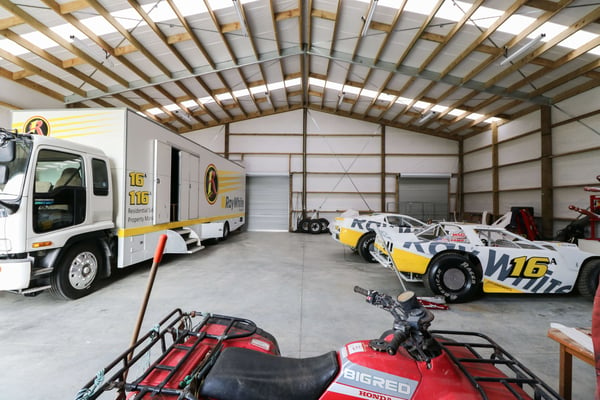 Man Cave shed
Building a shed to store your car collection has several advantages for protecting a classic car or two. From no running costs to the convenience of being able to work on your car indoors, a shed gives your cars the secure protection they need while giving you the flexibility to grow and work on your collection. Add security cameras for additional protection, a TV to watch the race on and a workbench for tinkering away to really finish off the space to perfection.
Classic cars do have a habit of getting lonely and it's important to choose a classic car storage option that enables your current car collection to be expanded in the future. It's never a good situation to be in when the perfect restoration car, or classic car becomes available but you don't have enough space to accommodate this addition to your collection. When building your classic car storage shed make it large enough to potentially host additional cars, motorbikes, boats and jet-skis.
If you have a classic or modern car that you want to store securely and safely then talk to a member of the team to see how we could help you to create the shed of your dreams.