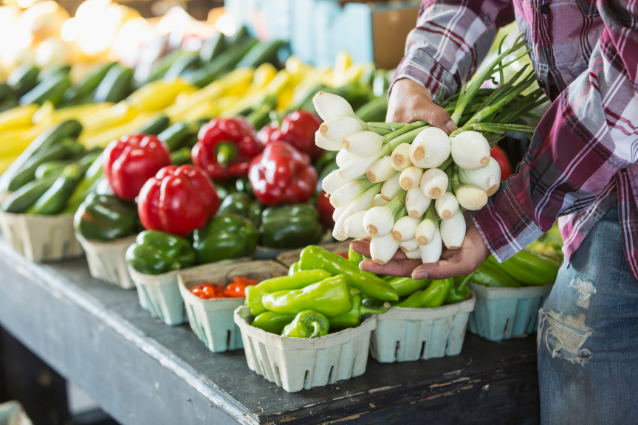 Looking just a few months ahead to spring and summer is an exciting prospect. Longer days, more sun, and fresh fruit and vegetables - there's nothing quite like it. Although, we understand that this time of year means serious business for a lot of produce farmers across New Zealand. December may seem like a distant dream for some but in reality, it's just around the corner and New Zealand's farmers need to start preparing as early as right now!
There's a lot to start considering but a key aspect of any produce farmer's success over summer is how well they store their fresh produce. This can make or break your business operations. Harvesting your produce isn't where the hard work finishes, but rather getting your high-quality products to the end customer is where the real challenge lies, especially in the temperamental NZ climate.
If harsh weather conditions, hot or cold, get in contact with your produce it can mean lost revenue. This is why it's essential to have the right storage for your produce (not to mention your valuable machinery) to ensure your hard work pays off. In this article, we're going to give you our top tips on how to ensure your horticulture crops make it to the market this summer so that you get the most out of your farming operations.
Our top 3 tips to keep your produce healthy while in storage this summer:
Optimise storage space and manoeuvrability in your storage shed
No produce shed should compromise on its storage space or manoeuvrability. By this, we mean maximising the internal usable space of your shed so you can store more and move around the shed with ease. This is where a clearspan shed design is a game-changer. Choosing such a design means you're minimising internal poles to create a clear space inside the shed. This is perfect for loading and unloading machinery too since it's a completely unobstructed space.
A clearspan design not only provides wider bays but also maximises the usable height of the shed as well. This is because there is no need for knee or apex braces, giving you more space for stacking produce bins throughout every square meter of the shed. Alpine Buildings' clearspan sheds offer the space required for increased efficiency and better storage of produce.
Reduce condensation and regulate temperature
The issue with condensation is that when those tiny water droplets form on the internal roof, windows, or walls of your shed, they have nowhere to escape. This means that the contents of your shed will fall victim to moisture. When it comes to storing produce this can be a disaster and spoil your products. Alongside this, temperatures that are too hot or too cold will also impact the health of your produce, so it's important to find that sweet spot where your harvest stays fresh and thrives.
This is where opting for a timber pole shed is incredibly beneficial. Timber acts as a natural thermal insulator since it has air pockets in its cellular structure, making it ideal for produce storage as it regulates the temperature. In turn, this reduces condensation, creating the ideal environment for fresh produce to flourish
Protect your produce from pests
Pests can be a major problem for farmers in New Zealand, not only across the farmland itself but also where produce is stored. It's vital to have secure storage that pests cannot get into to ensure your harvest stays protected.
An incredibly common pest issue in produce storage sheds is birds. In fact, the design of most storage sheds actually encourages birds to perch. With Alpine Buildings' bird-perch free rafter design the interior of your shed can be free of birds, keeping your produce healthy. Our timber purlins are bolted to pre-welded joint hangars on the side of the steel rafters which means there's physically no space for birds to perch or nest in the roof cavity.
Harvest season is fast approaching, so now is the time to take action to protect your produce. Alpine Buildings currently has a 4-5 month lead time on shed delivery due to high demand. That's why it's critical to start planning your horticulture shed now.
Finding a shed that regulates temperature, is bird-free, has optimal ventilation, and has sufficient space for storage and manoeuvring will make a big difference to your bottom line. An Alpine Buildings shed ticks every box when it comes to produce storage.
Our specialist team can design a purpose-built shed specific to your business. To learn more about how an Alpine Buildings shed can transform the health and longevity of your produce download our brochure.