We've already covered how a shed from Alpine Buildings can save you money by reducing maintenance and health problems; but there is another fiscal benefit to choosing the right shed.
Your shed not only protects you valuable investments (machinery or lifestyle items) from the elements but gives you peace of mind of opportunistic thieves come looking. This can be especially important for your workshop sheds or lockup.
We talked to insurance specialist Heydon Young from Insure Taranaki to get his take on how a good shed can save you thousands of dollars a year on premiums.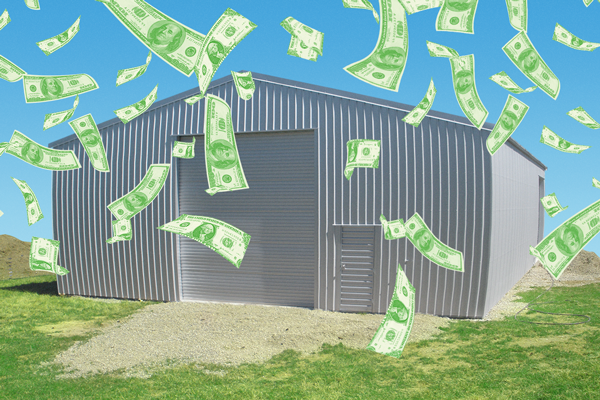 Heydon highlights that most of the large established insurers in the market went through a period of widening their policy wordings; as a result, most farm material damage policies had their exclusion for theft of property in the open removed and even the usual higher theft excess was removed. However, this led insurers to charge a slightly higher premium rate for the increased risk.
An open-sided shed would be classified as being 'in the open', so if your valuables are stored in this way it would be worth checking with your existing insurer to see if your items are still covered in the same way as if they were in a fully enclosed shed.
This has been further reinforced with changes to farmers and cover for motorbikes. The standard excess on these is generally between $250 and $400 on farm motorcycles, but some insurers are starting to apply a $1,000 excess for losses as a result of theft of unsecured bikes.
Keeping farm bikes in a locked shed could save you $750 a year
This reflects an increase in farm motorcycle thefts in recent years. Heydon states that having bikes in a locked shed could save clients up to $750 in the event of a claim.
As for cover of specialty items, such as boats and classic cars, this can be a little more complicated. Because there's a bit more competition for these specialists to get business, they will often create some unique benefits in their wording as a way of reducing their premiums.
These types of specialists have started to add, as standard, locked garage conditions to their premiums. This means the customer will receive reduced premium but there is more responsibility to keep their valuable assets secure.
Commercial operations (like a farm or forestry operation) have a different structure again.
These normally have a standard excess of $500 and there are no exclusions within their wording for theft. However, they again put the onus back on the customer by imposing a $2,500 excess for losses as a result of theft, which again means the customer has an incentive to make sure assets are secure.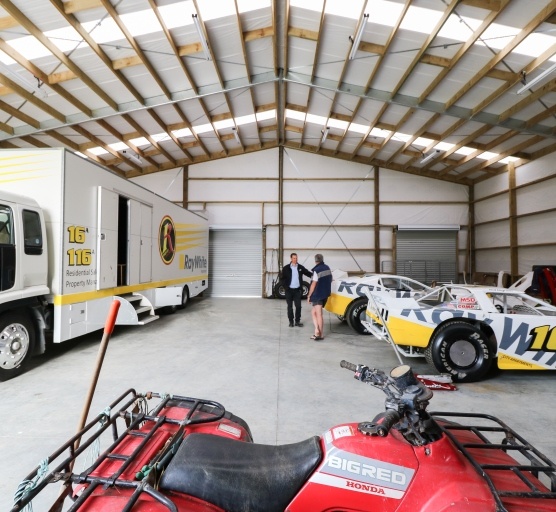 For traders who insure mobile items that are covered anywhere in NZ, such as tradies, surveyors and photographers, it's not uncommon for insurers to exclude theft in the open all together. They are also likely to exclude theft from an unlocked vehicle.
In return, a decent insurance broker (like Insure Taranaki) would expect an insurer to reduce their rates if they are applying conditions such as this as one of the very things a tradesperson needs is protection against an opportunistic thief.
Alpine Buildings are specialists in creating sheds that are secure, functional and affordable. There are many benefits to an Alpine Buildings shed and one of them is having a specialist to talk to that can help you find the right shed for you.
Disclosure:
In his role as an independent insurance broker, Heydon looks at the individual circumstances of the customer looking to get insurance and will then find the insurer that best meets those individual requirements. He admits that having secure storage for any valuables you're looking to insure will, more often than not, have a positive bearing on your premiums and risk profile.
For an independent insurance quote for your agri or SME business you can speak to your local broker or contact Heydon Young at Insure Taranaki on 06 759 4252 or visit www.insuretaranaki.co.nz