When you need to protect your most important assets, you need a partner that cares about them as much as you do.
By partnering with a shed builder that innovates and seeks to create a product they would use themselves you find a peace of mind that cannot come from a standard 'off the shelf' product. Your lifestyle isn't exactly the same as everyone else's, so why should your shed be the same?
Everybody that builds a shed wants something slightly different. Whether it's extra height for a particular machine, wide bays for easier access, or a little bit of noise reduction, your list will be different from the next person.
The team at Alpine Buildings build sheds that they'd want to own, and that means a few features that go above and beyond the standard. In this post we'll highlight a few of our favourites, to give you an idea of what building with Alpine is like.

BIRDPROOF RAFTERS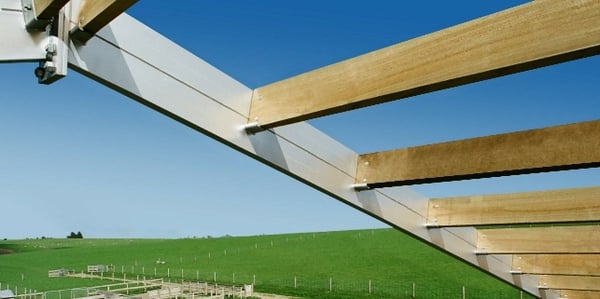 There's nothing worse than having to store your equipment inside a bird haven. From the mess they leave on the floor to the mess they leave on your stuff they're pretty annoying!
With the Alpine 'Zero-Bird-Perch®' system, a box-section rafter is used, which eliminates places for birds to perch and nest in the rafters. This results in your shed being home to your stuff, not a flock of messy squatters.
HOT DIP GALVANISED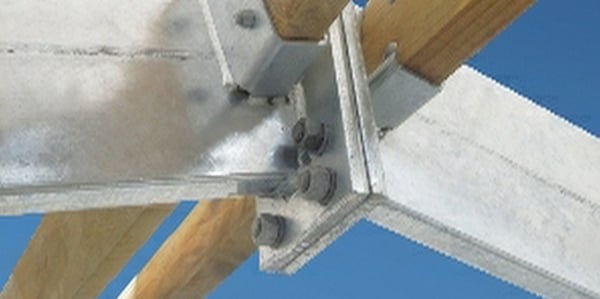 To help prevent the inevitable corrosion found on pre-coated rolled shed or painted sheds, Alpine Buildings offers a hot dipped galvanised coating on all "standard" clearspans.
The hot dip process is regarded as the best rust protection available as it completely coats the steel with a 2.5 times thicker coating than any other rust protection method. If you live by the sea, or simply want a shed that will last, then Alpine offer high levels of durability.
PRE-WELDED PURLIN HANGERS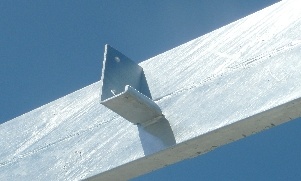 Our unique steel rafters have pre-welded 'slot and bolt' purlin hangers. You simply slot the pre-dried purlins in and fasten them through the bolt holes, saving you countless hours in install.
Not only are these part of the 'Zero-Bird-Perch®' system but also make construction simpler, easier and faster than many other kitset solutions on the market.
CLEARSPANS TO 30M+ WIDE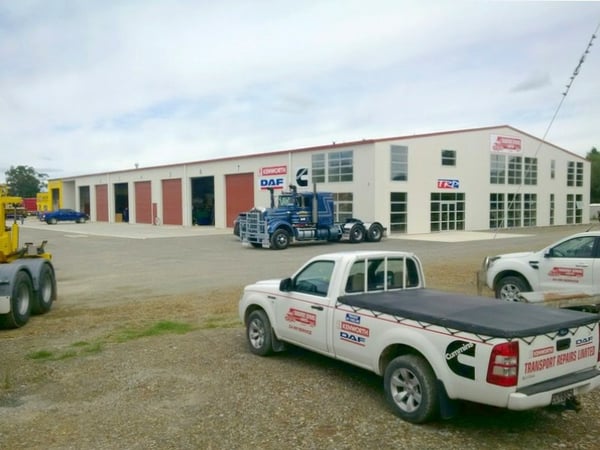 Alpine clearspan sheds offer excellent strength without compromising on practical space.
Make your shed more user-friendly with a clearspan design. A clearspan structure provides you with:
More usable space as equipment can be stacked in.
Less risk of damage from moving vehicles.
Fewer foundations to dig.
A more 'future proof' building as clearspan areas increase long-term flexibility & resale value.
With the Alpine steel rafters, you also have the added benefits of the 'Hot-Box' and 'Zero-bird-perch' features.
CUSTOM DESIGNED FOR YOU
If you're building a shed in a location that experiences snow loading then don't worry, we've been down this path many times before!
All of our sheds are designed for the wind and snow load at your specific location. Be aware that some companies offer 'one size fits all' solutions without taking into account your site's location and specific requirements.
We don't sell you an off-the-shelf shed, only the right shed for your unique needs.
At Alpine, we are always looking to improve our range and innovate new market-leading products. But it's not always about big design changes like larger spans and hot-dip galv. We are constantly striving to improve the quality of our kitsets; be it the materials we supply or the quality of the timber.
Our different approach has resulted in a bunch of happy customers. Here's what one of them had to say about working with Alpine:
We are excited to hear any suggestions YOU might have on how we can be an even better partner to you…
You never know, it just might be the beginning of the next Alpine revolution!