With typical sheds being limited to bay spans of under 7 metres, how is it possible that UltraBay sheds reach bay spans of up to 10 metres? Exclusive to Alpine Buildings, the UltraBay design features a unique steel purlin design that allows bay widths of up to 10 metres wide providing the ability to store larger machinery and maximize storage. All of this while still delivering on the clearspan and birdproof designs of classic Alpine Buildings sheds.
This innovation is pushing the limits of the shed design and building industry, so we thought we'd give you an overview of how it's achieved in this blog. We will explore the design of UltraBay's purlins and how they create strong, durable sheds with significantly wider bays, as well as share a builder's testimonial who has experienced the UltraBay design and understands just how rigid and transformational this next generation shed truly is.
Benefits of an UltraBay shed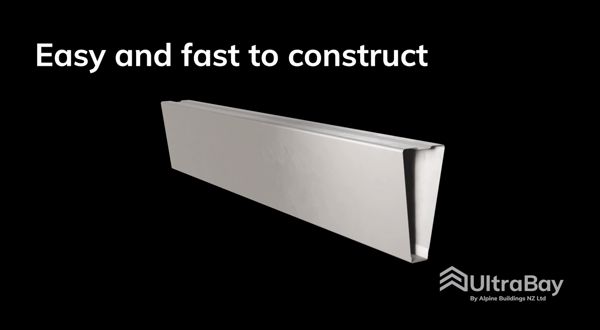 A shed with wider bays brings with it many additional benefits. Most importantly, it provides ample storage space. Standard shed designs only fit one machine per bay, but UltraBay clients have easily stored 2-3 items in each bay! This provides an overall better use of your shed space and a more efficient cost of ownership for the items stored inside. In addition, the UltraBay design incorporates our market-leading birdproof rafter system to ensure that all of this extra space is still protected from pesky birds. The wider bays are engineered with strength; the strong and compact purlin design is triangular, which offers optimum strength and stability. Adding to the benefits, you gain the extensive experience of the Alpine Buildings team with an UltraBay shed. Our team looks after your shed project from concept to completion so it's a completely hassle-free, efficient, and enjoyable experience. Overall, opting for an UltraBay shed when you require more space is the ideal solution and comes with various benefits. A few more of these benefits include (and are not limited to):
Space is used more efficiently.
Easier to manoeuvre machinery inside with fewer poles.
Store more equipment per bay.
Better access to machinery.
Ability to have larger openings and doors.
The enclosed steel section provides a birdproof environment.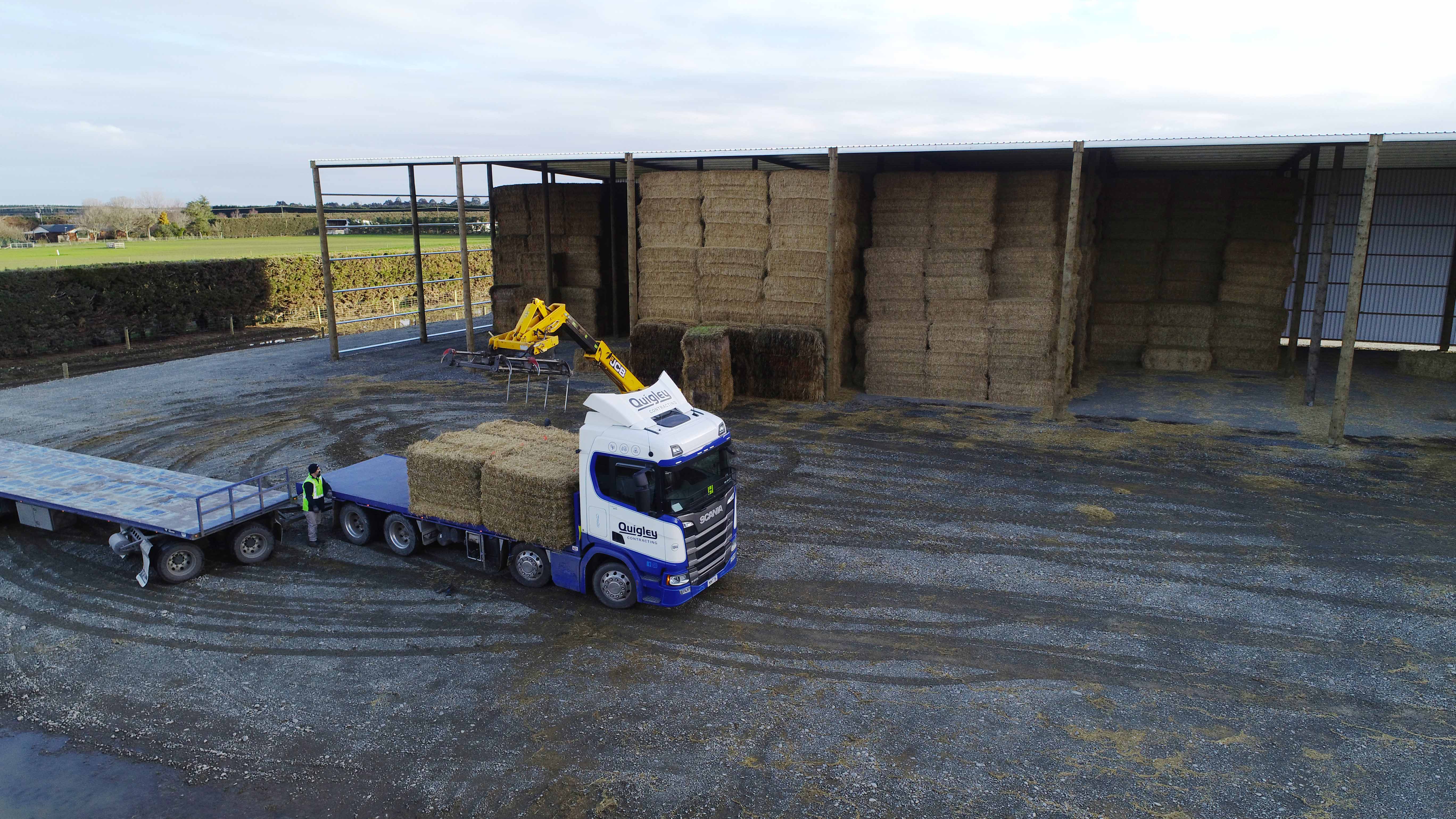 A builder's experience with UltraBay
Jack is well seasoned when it comes to constructing Alpine Buildings sheds. This made his first experience building an UltraBay shed quite a shock. It was just as quick, convenient, and simple to erect as a classic Alpine Buildings shed but it also had significantly wider bays. As Jack explains:
"The Ultrabay design is brilliant. It is fast to put up which saves us loads of time on site. They are strong, sturdy, and great to work with."
Jack has physically constructed and seen the difference of an UltraBay shed and is now a huge advocate for this unique large-scale shed design. Being quick and easy to complete, while also providing the client with more optimised storage and space for maneuvering, there is simply no downfall to opting for an UltraBay shed. This is especially true when looking towards the future where your operations are likely to continue to expand, so it makes sense to invest in a shed that can accommodate your work now and in the future.
Ultimately, an UltraBay shed offers the opportunity to grow. The incredibly wide bay spans of up to 10 metres, paired with the classic Alpine Buildings birdproof rafters and clearspan design produces a shed that will last the test of time. With UltraBay you can take a smarter approach to your shed investment. Through our sales consulting process, we can understand your storage requirements, and optimise bay widths to suit so feel free to contact our team of experts today, or discover more about UltraBay by clicking on the button below.