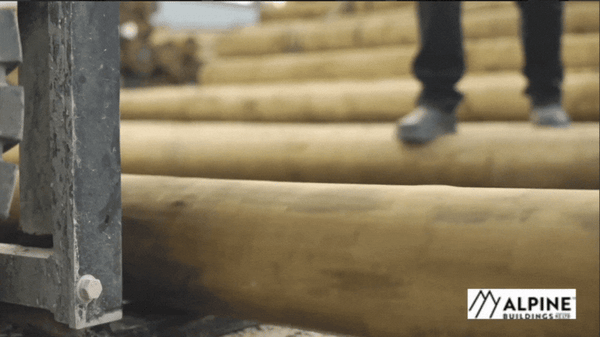 What impact is the supply chain having on the shed industry?
What does this mean for the project you have planned?
These are two questions you may be wondering, and rightly so. Material supply in NZ – it's a daily changing scene we can't walk away from.
Standard products from steel cladding, wall linings, to a simple box of screws, almost every product has been affected in some way.
The issues facing us today are the combination of two major factors:
Construction is at an all-time high, increasing material demand.
Industry supply delays due to shipping hold ups & backlogs of work from Covid-19 lockdowns
Read on to learn the major products affected:
STEEL
The supply and manufacturing of steel has been the root cause of many delays. Again, due to shipping delays and raw material production behind schedule, products affected include:
STRUCTURAL STEEL
With demand for structural members at an all-time high, combined with shipping delays from overseas suppliers, merchants have been finding common sizes running out the door fast and struggling to replenish stock. Shed suppliers that have been able to keep up are those who stock their own steel or have ordered additional stock early to keep ahead of the increased demand and account for the shipping delays. Alpine stock all the sizes required for standard structural steel rafters, with a substantial holding of stock to buffer late deliveries.
ROOFING & WALL CLADDING
Major suppliers are now booked out as far as five months ahead of time for standard cladding, where previously it could be ordered from with lead times as little as one week. With nearly every shed supplier using steel cladding in one way or another, the only real way around this challenge is to pre-order as soon as possible to "get in the queue". When you buy a new shed and get things underway, make sure your shed supplier orders the cladding early to ensure materials get in production ready for delivery when it is required.
ROLL-FORMED PURLINS & PORTALS
Steel purlins and light gauge steel shed framing is another product the market has seen delays due to the production of coil. While most roll-form manufactures have worked hard to increase their coil stock levels, a lot of companies are in the same boat now where demand is higher than previously experienced and hence lead times for rolling product is pushing out – with some companies booked up for 7 + months on standard sheds. Alpine Buildings has worked closely with Steel Bone innovations – a supplier of birdproof purlins to set aside stock especially for upcoming jobs ensuring fast delivery times are maintained for the UltraBay range.
CONCRETE MESH & REINFORCING STEEL
Steel mesh & rod– a product that has previously been available at quick notice, and now proving to be very scarce. Manufacturers of these products are very booked up, to the point some are not able to guarantee estimate delivery dates. To mitigate this, ordering ahead is critical, a situation where you are better to have it arrive early and at the worst pay storage fees than run the risk of arriving late causing further project delays. For concrete floors, considering fibre reinforcing is an option you could use to avoid steel mesh altogether, more information on this here.
TIMBER
Delays on timber have primarily been a result of increased demand. Shortage of house framing and LVL beams has set many residential projects back, despite timber mills working overtime to keep production happening. Coupled with this was the added pressure of Carter Holt Harvey halting supply to building merchants earlier in March 2021.
TIMBER PURLINS & WALL GIRTS
'Timer Pole sheds' mainly use SG8 Rough sawn timber, produced by a good number of mills throughout NZ. Many timber mills have been closing doors to new business, and solely supplying existing loyal customers. Shed companies who buy timber through merchants have seen some large delays, along with timber being supplied wetter than normal given the short turnaround from milling to delivery.
With some mills booked up as far as 12months out, there is no fast fix. You may be wondering how a company like Alpine Buildings is sourcing enough stock to fulfill orders? The key has been stocking our own timber, which Alpine Buildings has done for years – and proving the benefits now with the increased market demand. Stocking timber onsite also means we can strip stack it to dry before delivery, ensuring no wet packs of timber making install easier and a nicer shed in the long run.
The key is to ensure that your supplier has their own timber stocks giving them the capacity to fulfill your order – rather than just sending it directly from a mill or merchant. Stocking timber onsite also means that it can be strip stacked to dry before delivery, ensuring no wet packs of timber making installation easier and a nicer shed in the long run.
POLES
Increased demand has pushed lead times out for poles, although not as significant as general timber above. From the ordering of poles to delivery 8-10 weeks is achievable, and for best project planning it's recommended you still order well in advance to eliminate any potential delays.
HOW WILL THIS AFFECT MY SHED PROJECT?
In short, this will depend on what shed company you use, where they source their core products, and ultimately what the relationship with their suppliers is like. At Alpine Buildings, we are continually re-evaluating stock levels, communicating with suppliers, and working with customers to get your projects underway and locked in so we can set materials aside,
So, is now a good time to buy a shed?
Short answer - yes.
Are we saying this because we sell sheds? No.
Why? Given material shortages and delays the best thing that can be done is ordering your shed to book in materials well before you need them. Despite no certain future of when supply will be back to normal, at Alpine Buildings we are fully committed to riding out this supply challenge the best we can and keeping projects moving for our customers. View our range of sheds, or simply contact the team today to get the ball rolling and lock things in for your next project!