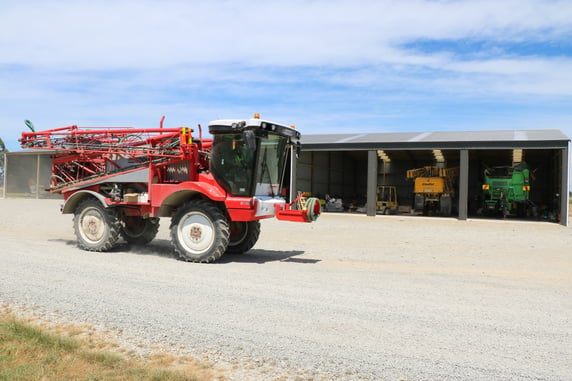 With an expanding reach across New Zealand, this produce grower has a large family-run operation that has had a presence in the country for several generations.
Their expansion is a great thing for a business with ambitious goals, but growth brings with it its own challenges.
What was the challenge?
The produce grower encountered such challenges as they balanced the needs of the businesses while ensuring its investments were well looked after. As with any growing enterprise, the need to invest is always metered by the desire to get the best value for the budget available.
As the business had grown, significant investment had been made in machinery in the Canterbury region and safe, secure, accessible storage was required that didn't cost the earth!
What was the solution?
A shed with 6 open front bays with centre poles was designed. A 3-bay clearspan enclosed workshop with steel rafters was included at one end, and 6m wide bays were specified to give plenty of width for large implements.
The final design was chosen as an effective compromise between needing as much internal useable space as possible while also achieving cost effectiveness.
Why was Alpine Buildings chosen?
Alpine Buildings was selected as the provider for this solution as the produce grower business was looking for a quality product that was cost-effective. The business also expected prompt service and for Alpine Buildings to look after all consents and construction.
All up the solution took only one month for design and council approval, and another month to fully install the shed at a later date that suited the client. This enabled the business to focus on core operations as usual. Once construction was completed, the business could continue day-to-day operations with the added benefit of a covered storage shed for their investments.