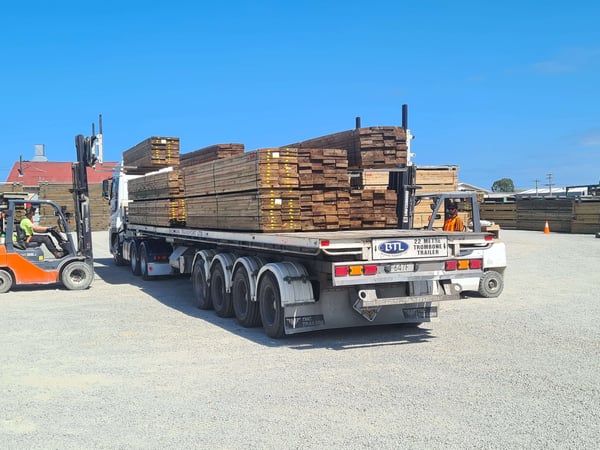 Are you looking to build a new shed on your property, but you aren't sure where to start?
With regular changes to the building industry including consents and supply chains, it can be difficult to keep track. That's why in this blog, we have put together some key areas to research when considering a new shed build project. These include looking at consents, what requirements your land has, future-proofing your build, as well as approaching the bank for a loan, and more!
Site location
This is one of the most important steps and, ultimately, the first decision that should be made. There are a few factors to take into consideration when deciding where your shed is going to be located on your property. Some key points to think about include:
Do you have a sufficient driveway and turning circle to get your equipment into the shed?
Do you have a particularly windy site? You may want to consider orientating the shed to have doors and access points away from the prevailing wind.
Are there powerlines above the site? Or, is there underground services that may be damaged with ground excavation?
Optimum size
Deciding the optimum size of your shed is more than just choosing the width and depth. You will also want to be strategic about heights and door sizes.
Think about how you will be using your shed - what will you be storing in there? Do you need extra length so you can leave an implement on the back of your tractor? Or extra width so you can open the door on your caravan comfortably?
Figuring all of this out initially will help reduce redesigns along the way, helping your project stay on track.
Building consents
Indeed, some sheds don't require consent. However, there are several requirements that your design needs to meet in order to avoid this. One of those is that your shed has to be under 100m². Most agricultural buildings tend to be over this, therefore, your shed may need to be consented. The team at Alpine Buildings takes care of the consent process on your behalf and liaises with your local council on any questions that may come back.
The New Zealand Government website has a useful tool to help you work out if you need consent for a shed under 110m².
Future-proofing
A lot of clients say they wish they had built a bigger shed or added an extra bay once their shed is in use. It's a smart idea to sit down and think about the longevity of your shed's use and what equipment or vehicles you may purchase down the line.
Are you looking to get a bigger caravan or boat at some stage? Will building an extra bay to the side be helpful for external storage? Is there a way you can design your shed so it is useable all year round and not just for a specific season?
Thinking of these factors now will ultimately save you time and money in the long run. In addition, it will add greater value not only to the use you get out of your shed but also to your property's resale value as well.
Extra fittings and features
There are a lot of extra features you can add to your shed. Do you want clear light in the roof to provide more natural light, or do you think some sort of ventilation will be handy? Are you likely to get rodents in the shed where you may require the likes of closure flashings? Working out these details early on will help your provider give you a clear and concise quote, but it will also save you saying "I should have added this" later down the track.
What if I need a bank loan?
The lending environment is currently quite tricky to navigate with bank policy and legislation impacting how much people can borrow based on their income and expenditure. It's wise to seek advice on your financial position as early as you can when you are hoping to apply for finance. By being organised, you can meet any additional bank requirements to get yourself in the best position to gain approval for your project.
The banks are looking for information on all of your project costs to grant approval. Where you used to be able to request amounts with no real proof of what it was for, you now need to show them where the money is being spent. So, when you are ready to apply for finance if you have estimates and quotes ready it will help things along.
Other council requirements
There may be certain requirements that need to be met on your shed project depending on the local council. Areas such as boundary setbacks, zoning, height restrictions, and even the colour scheme can throw a spanner in your project's momentum. It is advisable to check with your local council for the specific requirements for your site before contacting a shed provider.
You can discover more about what your council may throw at you here.
It may seem daunting to figure all of these areas out, however, doing some homework at the very start of your project will ultimately help in the long run to get you your dream shed.
If you need some inspiration on sizes, bay widths, or even colour schemes, simply download one of our brochures.