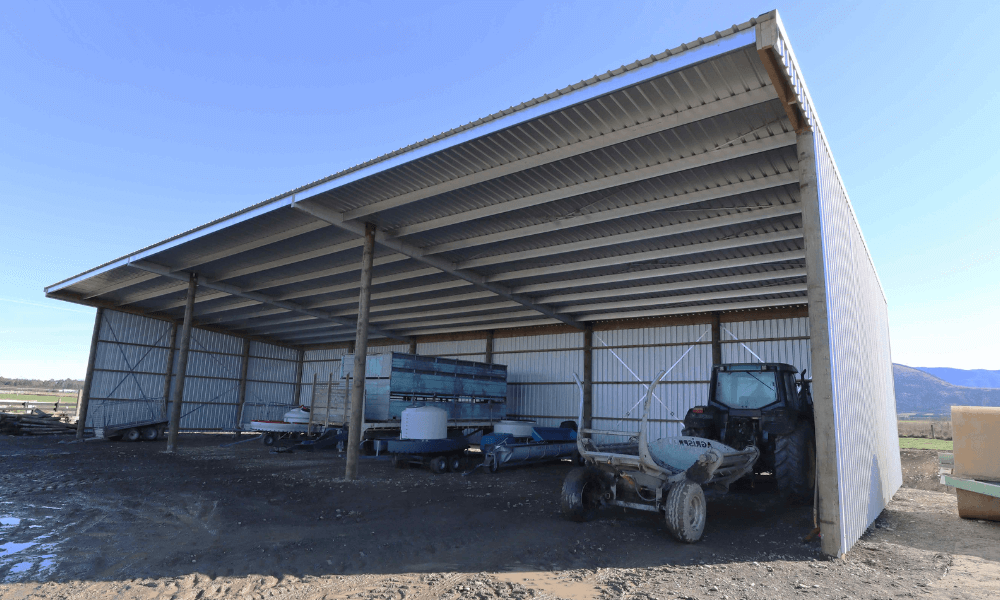 When starting your new building project, deciding on the most efficient and cost-effective bay size for your shed can be challenging. The right answer depends on a range of factors.

Every type of construction has its optimum bay sizes to best suit the engineering requirements and it can be hard to know whether the bay size you've ended up with on your quote is the most cost-effective solution.

In this article, we discuss 3 of the most efficient and cost-effective bay sizes for a timber pole shed and discuss bay configurations that will ensure your money is well spent.
3 bay sizes for timber pole sheds
4.8m bays
4.8m bays are one of the most common bay sizes when it comes to timber construction. One of the main reasons this is used is because the timber is cut and milled at 4.8m lengths so it makes sense to design the sheds with these sizes.

Most traditional centre pole sheds opt for 4.8m bays as the timber is readily available at this length. 4.8m is wide enough to fit an extensive range of farm and lifestyle machinery giving enough room to comfortably fit roller doors up to 4.0m wide.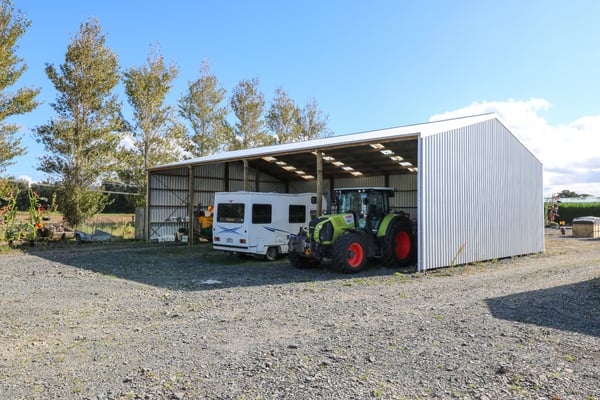 6.0m bays
6.0m bays are another common size and standard size that the timber mills produce.

With larger bays, you can incorporate larger doors which is often necessary when storing larger agricultural machinery or implements. You will get roller doors up to 5.2m wide in 6.0m bays.

6.0m bays can work out more efficiently than 4.8m bays in situations where you don't necessarily need multiple door accesses but just need a large clearspan area, for example, if you had a 24.0m long shed you could either have a 5 x 4.8m bays or 4 x 6.0m bays. While you can only fit 4 doors on the 6.0m bay configuration, it often works out more efficiently because you have fewer clearspan steel rafters rather than if you were using 4.8m bays.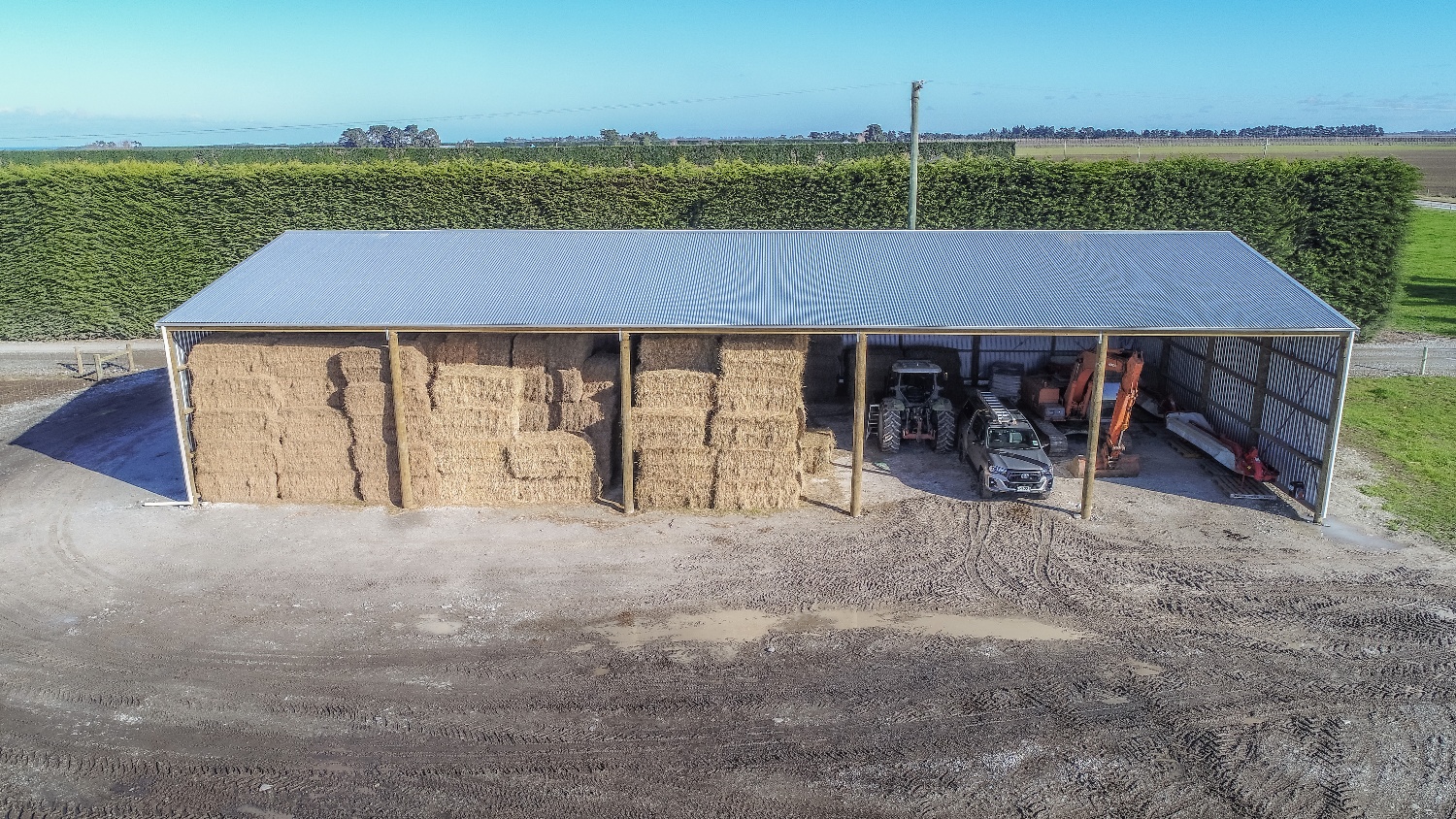 Ultrabay design - customisable bay widths from 7-10m wide
This design is becoming very popular and has significant efficiencies with the ability to span up to 10m per bay. The Ultrabay Steel Purlin design comes into its own in several situations, such as implement storage, bale storage, workshops with large 6-7m wide doors, or if you want big openings without the hindrance of poles at close centres. As this design is highly customisable, it's well worth discussing this option with the team at Alpine Buildings to get the benefit and cost efficiencies available.

For large covered implement storage sheds or bulk hay storage, we recommend investigating the Ultrabay option. For example, instead of traditional bays at 4.5m centres, you can comfortably make the bays 9.0m. You can then fit two to three implements per bay without the worry of hitting intermediate poles or having wasted space that can't be utilised where traditional centre poles have to be. Instead, you can ensure every bay will function at its optimum with no wasted space. Customising bays also tends to significantly reduce the shed's overall footprint, which saves valuable yard space and concrete and site work costs.


If you are looking to start your next shed project or want to discuss custom-designed sheds, don't hesitate to reach out to our team of experts at Alpine Buildings. We have options to suit both your own needs and the engineering requirements at your site to ensure it is the most efficient design possible.