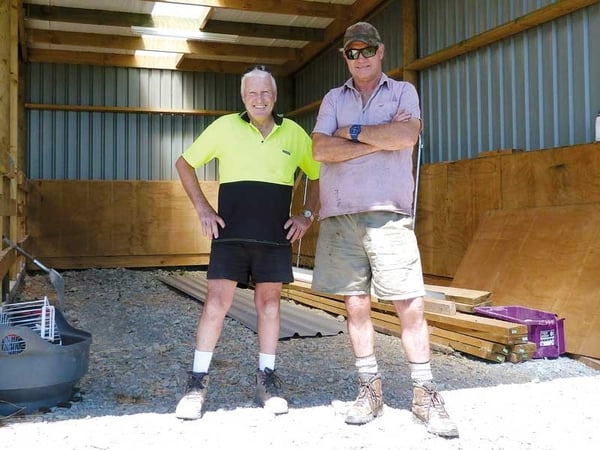 Lyndsay Whittle from FarmTrader recently spent a day with Mike Wright and some of our Christchurch clients.
Mike and his team, trading as Mike Wright Construction, have been on our preferred builders list for the past 8 years and in that time he has built approx. 400 Alpine timber sheds, which means they really know what it takes to build our sheds!
Watch a video of Mike speaking below:

As Lyndsay says, if there's one sure-fire way to get the inside knowledge on any product or service, it has to be talking to somebody who works in the business on a daily basis, yet can provide an unprejudiced point of view. After all, Mike and his team could be building any shed, and they often will, so when comparing apples with apples what makes an Alpine shed easier and quicker to erect?
As Mike says in the interview, "Basically it's hassle-free," he says. "From my company's point of view, all my team and I have to do is arrive onsite with our equipment and wait for one truck to arrive carrying every single component we're going to need to complete the build."
From animal shelters to hay sheds and workshops Mike and his team have built them all!
With that in mind, Lyndsay quizzed Mike on the reasons why he sticks with Alpine and wrote a brilliant article, which you can read for yourself here.