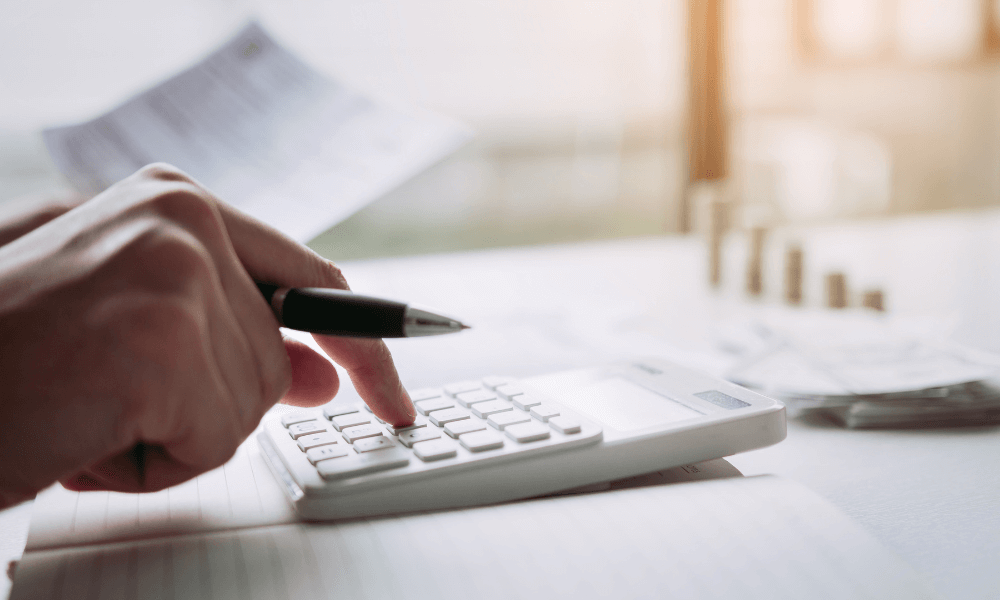 Building a shed is a great way to add value to your property, by providing valuable storage space and protecting your hard-earned assets. However, obtaining the necessary finance for this project can be a challenge.
In this article, we explore some of the best ways to secure financing for your shed project in New Zealand. Whether you're looking to build a garden shed, a workshop, or a storage unit, these alternative finance options can help you turn your shed dreams into reality.

4 ways to Finance your next shed project

Traditional Bank Loans
One of the most common methods to obtain finance for your shed project is through a traditional bank loan. Banks offer a variety of loan products tailored to meet homeowners' needs.
Before approaching a bank, you need a clear plan and budget for your project. Prepare all the necessary documents, including estimates, property value assessments, and proof of income, to present a strong case to the bank.
Compare loan terms, interest rates, and repayment options from different banks to find the most suitable loan for your needs. Alpine can send you preliminary estimates to help with this process in view of establishing how much you may be able to borrow.

Home Equity Loans
If you have built-up equity in your home, you can consider using a home equity loan to finance your shed project. A home equity loan allows you to borrow against the value of your property, using your home as collateral. The loan amount is determined by the equity you have accumulated and your creditworthiness.
This option can provide a lower interest rate compared to other forms of unsecured loans. However, it's crucial to assess your ability to repay the loan, as failure to do so can result in the loss of your home.

Personal Loans
Personal loans can be an effective solution for obtaining finance for your shed project. These loans are typically unsecured, meaning they don't require collateral. To secure a personal loan, you will need a good credit score and a stable income.
Shop around and compare loan offers from various financial institutions to find competitive interest rates and favourable terms. Keep in mind that personal loans often have higher interest rates than secured loans so always have a solid repayment plan in place.

Home Improvement Loans
Many financial institutions offer specialised home improvement loans designed for renovation projects, including building sheds. These loans typically have favourable terms and may offer lower interest rates than personal loans.
Home improvement loans often require a clear plan detailing your shed project, including cost estimates, contractor information, and timelines. The lender may also require an assessment of the increased property value resulting from the shed construction.
Research different lenders and their loan products to find the most suitable option for your shed project.

What other costs should you consider when preparing your finance application?
Permits and permissions: You may need to obtain building permits and comply with local regulations. Check with your local municipality or council to determine the associated fees and requirements. As a guide, expect $3-$5k for consent costs.


Site preparation: Clearing and levelling the area where the shed will be constructed might be necessary. The cost will depend on the condition of the land and any vegetation or debris that needs to be removed. Alpine recommend working with a local contractor to offer a budget guide.


Access and driveway: If your shed is not easily accessible from existing driveways or paths, you may need to create a new access route. This can involve constructing a driveway or upgrading existing access, which could add to the overall budget.


Utilities: If you plan to have electricity, plumbing, or other utilities in the shed, you'll need to consider the cost of running lines from the main source to the shed. This can involve hiring professionals for installation and may require permits.


Security and safety: Consider any security measures you might want to implement, such as locks, alarms, or surveillance systems. Safety features like fire extinguishers and emergency exits may also be necessary, depending on the shed's purpose.


Finishes and customisation: If you want to customise the shed with specific finishes, such as paint, flooring, or shelving, the materials and labour costs should be factored into your budget.

In summary, there are several methods available for financing your shed project, depending on your specific situation. At Alpine Buildings, our customers commonly use the traditional bank loan method. However, home equity loans, personal loans, and specialised home improvement loans also offer viable options.
Remember to carefully assess your financial situation, compare interest rates, and read the terms and conditions before committing to any loan. With thorough planning and research, you can secure the necessary funds to bring your shed project to life and enhance the functionality and value of your property.
Wondering what a shed costs? Check out this article for an overview of estimated shed costs and what you might expect to pay. Alternatively, reach out to our team of experts to discuss your next project.