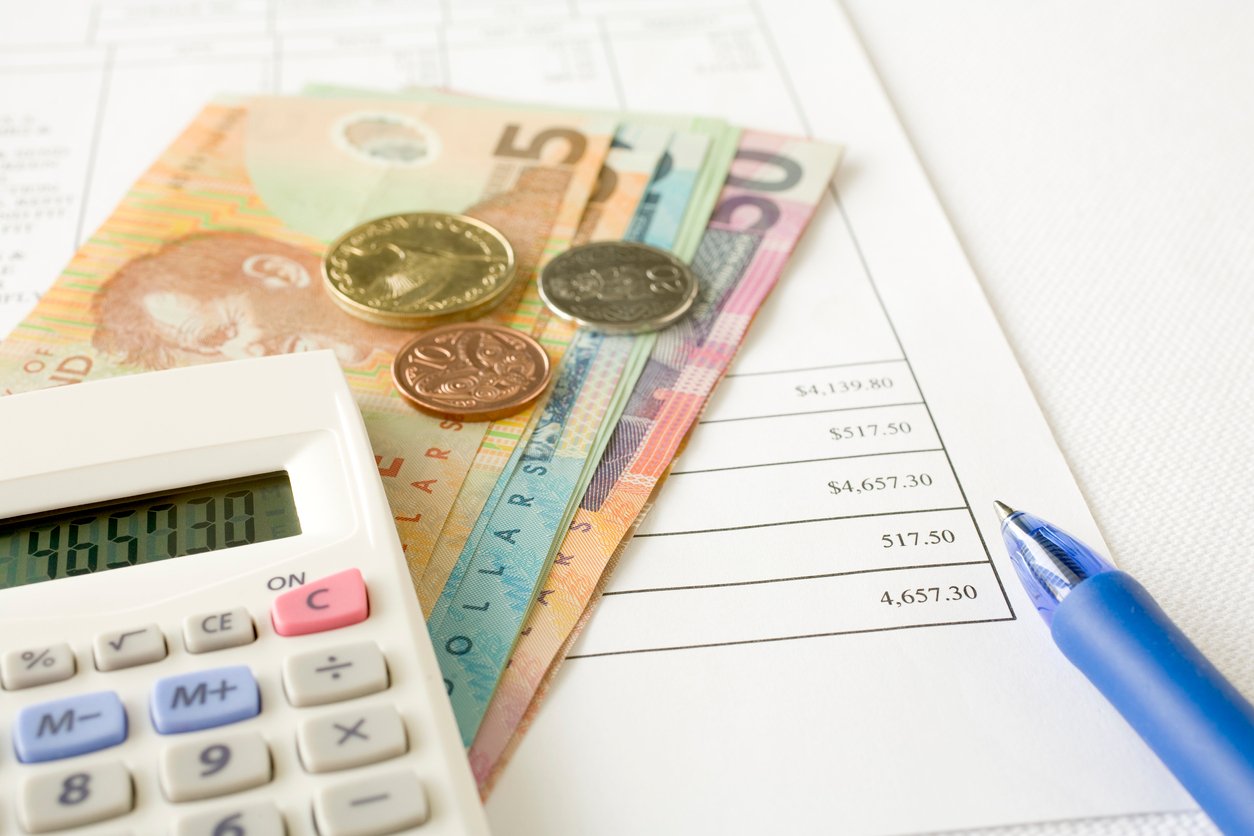 Like any project, the first thing you will want to know is, "how much is it going to cost?" When researching which shed provider to go with, there is the obvious cost of the kitset. However, there are a few extra costs that need to be factored into your project.
In this blog, we have looked at what might come up as extra costs on your project and provided some indicative costs to help with your budgeting.
Shed installation
This is an obvious one, but if you are buying a kitset shed, chances are you will need a builder to install it — if you are not building it yourself. There are a number of costs involved in the installation of your shed, including site preparation, labour, and specialist equipment hire.
Installation can vary from builder to builder depending on their hourly rate as well as hire rates for equipment. If you require help finding a builder in your area, talk to our team. We have a network across the country that build many Alpine sheds, and we will be able to put you in touch with one of them.
The concrete floor and concrete aprons
Whether you have a concrete floor or not will depend on your intended use of the shed. If you are building a fully enclosed workshop, we recommend installing a concrete floor. This is usually something your builder can sort for you, and typically, it will come in under the installation costs.
A standard workshop floor will need a compacted base of gravel, a layer of black polythene that acts as a moisture barrier, reinforcing mesh, and concrete (boxing will also be needed, which will require timber and incur additional labour costs).
The thickness of the concrete will depend on what you are using the shed for, and the square meter rate will vary accordingly. 100mm and 150mm floors are the most common and will vary from around $110 - $130 per square meter (GST exclusive). It pays to note that the cost of the concrete will also vary from region to region and will depend on your proximity to the concrete plant. If your site is a significant distance from the concrete plant, extra travel costs will be incurred.
A concrete apron is a concrete pad that extends outside the footprint of the building. The thickness of these also depends on what you drive over it, and the cost is very similar to concrete floors. The only major difference is that you typically don't need the polythene moisture barrier between the ground and the concrete slab.
Electrical fit-out and lighting
If you are building a workshop shed, you will likely want power to the shed. You will need an electrician to complete the electrical fit-out, and costs will vary dramatically depending on factors such as how much wiring you require, the number of power sockets you require, and how far the shed is away from an existing power source.
Timber framed sheds are typically the easiest to fit out with wiring, as the electrician can drill through the timber easily and nail clips to hold the wire into the timber. You can find out more about the benefits of building timber here.
We highly recommend getting an estimated cost from an electrician for your specific shed. However, the fit-out cost can range from around $4,000 - $8,000 or more, depending on your requirements.
Clearlight and skylights are a very efficient way to light your shed however, if you plan to work in your shed after dark, you will require lighting. An electrician can provide this service for you, and the cost will vary on the quantity and quality of the lights you choose. One thing to consider is outdoor sensor lights, which must be watertight and weatherproof. Good quality LED lights can cost anywhere from $100 to $300 each.
Roof vents
Roof vents will allow fresh air into your shed and can be an effective way to help cool the internal temperature in the summer months. Once again, there are many different options on the market at varying price points, but these can range from $200 to $500 per vent. It is worth noting that these will require additional labour to install.
Plywood lining
Some shed owners like to line out the internal walls with plywood as some people feel this improves the aesthetics of the building. Plywood can range from $45 to $70 per sheet, depending on the thickness. Additional labour will be required to install this, and lacquer or paint may be required as a protective coating.
Workshop benches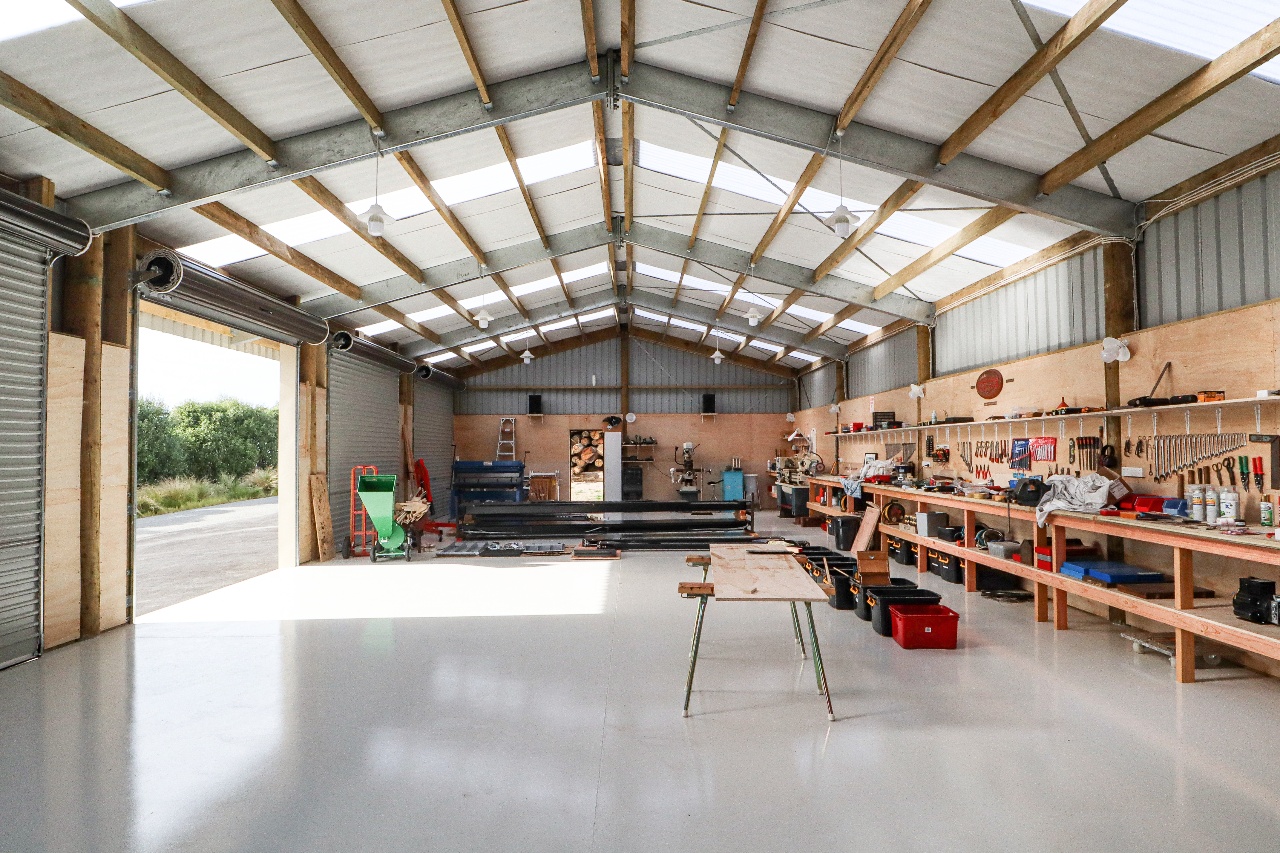 This is an area that is often overlooked, but it is worth putting some thought into your workshop bench to ensure maximum strength and stability. Some can be as simple as plywood on a sturdy base however, some can incorporate shelves and draws, which add to the complexity and cost of the design. We recommend working with your builder to determine the best design for you.
Stormwater
Whether you will incur additional costs to sort the stormwater or not will depend on your council's requirements. In some cases, the stormwater can simply be piped away to a natural swall in the ground where the water can disperse naturally.
In other cases, you may need a water tank to catch the runoff. The size of the tank will depend on the roof size and your location. A stormwater tank can range from $5,000 to $10,000 each, depending on its size. Additional freight charges can also be incurred if you live a significant distance from your tank supplier.
If you are going to use a tank to capture your stormwater, the council will likely require provision for any overflow that occurs when the tank is full. An overflow soak pit is likely needed for this.
As you can see, there are several different costs to be aware of. Not all of them will be applicable to your project as every shed has its own set of requirements. Our team are here to help if you need any advice in these areas.
Want to know more about what makes up the cost of the installation? Read our blog here that breaks down the cost drivers for getting your shed standing.