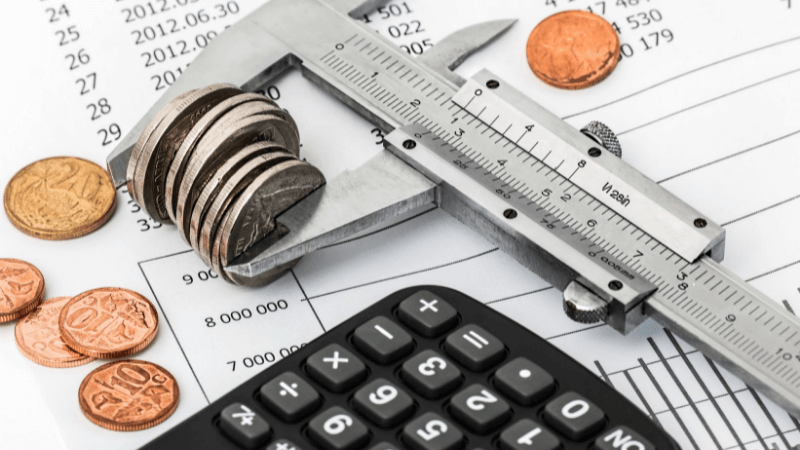 Do you often wonder; how much does it really cost to install a shed? Have you seen an installation number but are not sure what it is made up of or where it came from?
Don't worry, you're not alone. It's a common question in the industry and because there are so many variables it's often avoided.
To give you some high-level numbers, if you plan to hire a shed builder, the rule of thumb is that the build costs will be based on the kitset price again, and that includes a concrete floor. As an example, if you have a shed kitset that costs $60,000.00, the installation for that shed would cost $60,000.00, for a total of $120,000.00 when it is "fully installed". There are a lot of shed companies that do not do the site work as clients often work with contractors directly to do any other driveways/site clearing, etc, at the same time.
You may be thinking, "I'm not a qualified builder, can I build a shed myself?" For standard farm buildings - the short answer is yes*. A lot of clients do the building work themselves and find this a great way to save money.
Maybe you have some builder friends who can help you install it? So aside from the cost of your friend's labour and perhaps a few boxes of beer, what other costs do I have to factor in?
Read on to see the various costs involved when installing, and some factors that affect the final amount.
Installation costs and factors affecting the final amount
The design, clearspan, or centre pole
The first big cost driver is whether to go clearspan or centre pole. For instance, centre pole sheds require more hole digging, footing concrete, and more man-hours for installing the timber beams. In comparison, clearspan sheds require fewer footings and the beams are faster to install, although you may need to factor in crane/Hiab hire to lift the rafters into place.
Foundations
The foundation requirements play a much bigger role than you may realise. As an example, all-steel designs rely on a concrete floor for their strength as the structure is tied into the floor therefore it requires specific engineering to cater to this design. This can often result in extensive site work and unforeseen costs in the process. For example, poor ground conditions can lead to additional excavation of the site and backfilling. As a result, an engineer would be required to conduct compacting and strengthening tests.
Traditional pole sheds utilise a slightly different method with their foundations. Because the poles are concreted into the ground, the shed structure doesn't rely on the floor for its strength. So, the concrete ends up being an accessory. All timber designs may not require such extensive site works etc, but ultimately your site dictates this. For example, some may incur hard or rocky ground which can make digging hard work and sometimes results in the hole blowing out. This would mean extra concrete is needed to fill around the pole and therefore the costs increase.
Pole foundations are usually from 1.2m to 1.8m deep and have an average of around 600mm diameter, the size being dictated by the engineer given the shed size and your site design requirements. Need to calculate the volume of concrete required for your build? Check out some online calculators.
Concrete floor
The cost of a concrete floor varies depending on thickness and what mesh you use. For high-level numbers, to have a floor placed and finished is roughly $80-$100m² +GST for a 100mm floor with 668 mesh or equivalent. This varies between placers and is worth asking around to find the best local options. On top of this will be costs of site works/base preparation.
Access & lifting equipment
Depending on what height your shed is, almost every install will require at least a scaffold frame for access, if not a scissor lift or similar form of equipment. To lift the rafters in place, often clients use a telehandler or Hiab depending on what is available. If you don't have any of this equipment on hand, a quick call to a local hire company will give you some rates to work from and budget into your build.
Site safety & fencing
It is wise to allow for any health and safety requirements. For example, fall protection gear is necessary while working on the roof. Perhaps your site needs temporary fencing to keep it safe? Allowing for these factors will help you establish the true likely cost of your install.
The last important factor that plays a part in the installation costs is your location. Generally, costs are based on distance from your builder and often your local concrete supplier if required.
Significant distance from your builder does mean it may take several days longer to install compared to a builder who is based in your immediate area due to travel each day. In some cases, the builder and their crew may require accommodation for the duration of the build. It would be similar, for example, if your location was remote and you had a concrete floor - more time would need to be factored in for travel and therefore costs would increase.
So perhaps you are now thinking, this was insightful and interesting, but I still need a more definite number for my project. Feel free to contact the team at Alpine Buildings to discuss estimates and finer details for your project. With our internal systems, we can run numbers to give you a better idea of your project, and if you are stuck for a builder, we have a database we can look through to see who may be available.
*Depending on the extent of your project, you can contact your local council to double-check this.