Just like the purchase of a new boat or caravan, the build of a new shed is a big investment, one that is permanent. One you want to put some thought into to make sure you are getting the best out of your money. Although you may have only just got your boat or caravan out for the season, now is the perfect time to start thinking about how you are going to store it next winter.
In this blog we look at some of the areas to pay attention to when planning your shed build to accommodate your big toys, what the benefits are of having your boat and caravan in storage, and how our shed design can benefit you.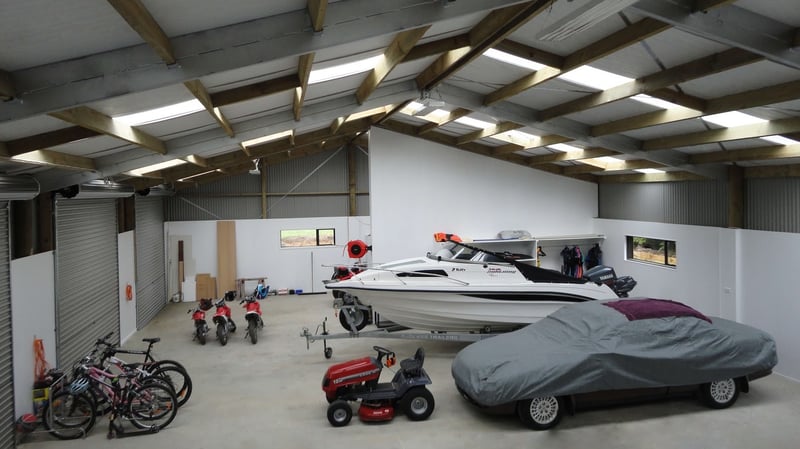 Space is everything – Extra length, extra width, extra height.
When deciding on the size of your shed you may be thinking along of the lines of "my caravan is 8m long and 2.2m wide so I need a shed to accommodate that", however you need to ask some questions – "do I have enough room to open doors and storage lockers. Is there enough height to accommodate for the aerial and roof vent"? If you are storing a boat, are you allowing enough room if your boat has a wake tower or rod holders? Are you storing your boat with the prop up or down? All these factors need to be accommodated for when locking in your dimensions. You don't want to get your shed finished, and then realise you can't move around efficiently, or even shut the door – trust us, it has happened before…
Speaking of doors, having enough space to allow easy manoeuvring when putting your vehicles into storage is another important thought. Does the driveway leading up to the shed have an incline? Do you have to come in on an angle? Allowing some extra room in your door height and width will result in easier manoeuvring.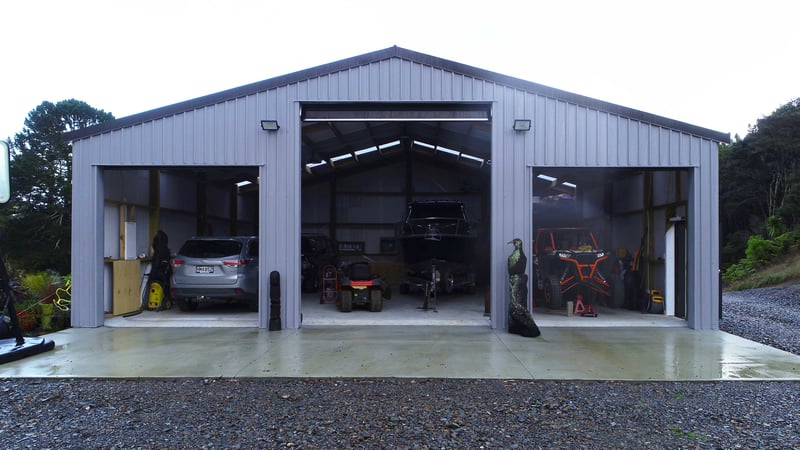 The extras matter – Make your shed work for you.
What can make your shed the best it can be for what you need? Extra features can take your shed from just a storage facility to a building that works for you. Below are some extra features you can add to your shed to take it to the next level.
Clearlight panels - If your caravan has solar panels, adding clearlight in the roof (depending on the grade of UV resistance to the clearlight) can help keep your solar panels charged while your caravan is stored away. Clearlight panels also provide great natural light if you are using your shed for other purposes.
Concrete pad – Adding a concrete pad to your shed will give you a clean space to store your vehicles and accessories safe from dust and dirt reducing the need for cleaning. It also gives you a level, tidy surface for any maintenance and repairs.
Lean-to or overhang – Add a lean-to or overhang to your main shed, this will give you extra outdoor storage space.
The benefits to storing your assets under cover
There are many benefits to storing your assets indoors. From protection from the elements, to protection from opportunists.
Having your vehicles away from the harsh elements will protect the clearcoat and paint, seals and mechanical components. Storing your boat inside also reduces the amount of winterising you will need to do.


Having your assets protected behind four walls reduces the risk of theft and damage. Some insurance companies may offer lower premiums if you store your boat or caravan inside.


Free up space in your home garage and driveway.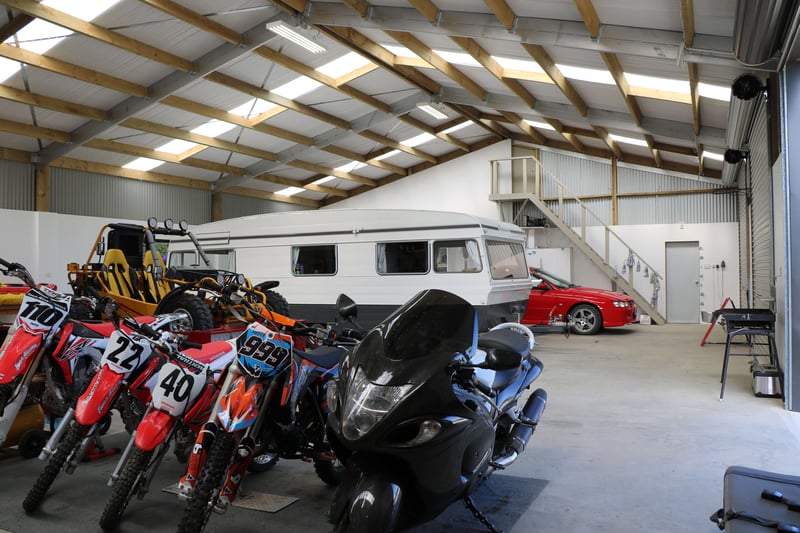 How the Alpine Buildings design benefits you
There are some real benefits to housing your boat or caravan in an Alpine Buildings shed. Our unique design provides some extra advantages for storing your assets indoors.
Clearspan design – Our clearspan rafter system means that our sheds do not require knee or apex bracing. This allows you to park vehicles right up against the wall if need be without having to allow space around the support bracing.
Birdproof – Our birdproof design means even if a bird does find it's way into your shed, it will have nowhere to perch in the roof cavity meaning your assets are protected from nests and corrosive bird droppings.
Timber framing – Our sheds are framed with strong pre-dried and graded timber. This allows you to easily install electrical wiring and charging points into walls and workbenches.
If you are looking to step up your storage game for next winter, start thinking about it now. The time needed for design, drawings and consent will soon see the end of the season on our doorstep.
Still need convincing? Hear from Ted. He needed a shed to house his race cars and trucks. Ted compared all the major shed companies to make sure he was getting the most out of his investment. In this video he goes over why different shed designs can impact the usability of your shed long term, and explains why Alpine won out over the others.