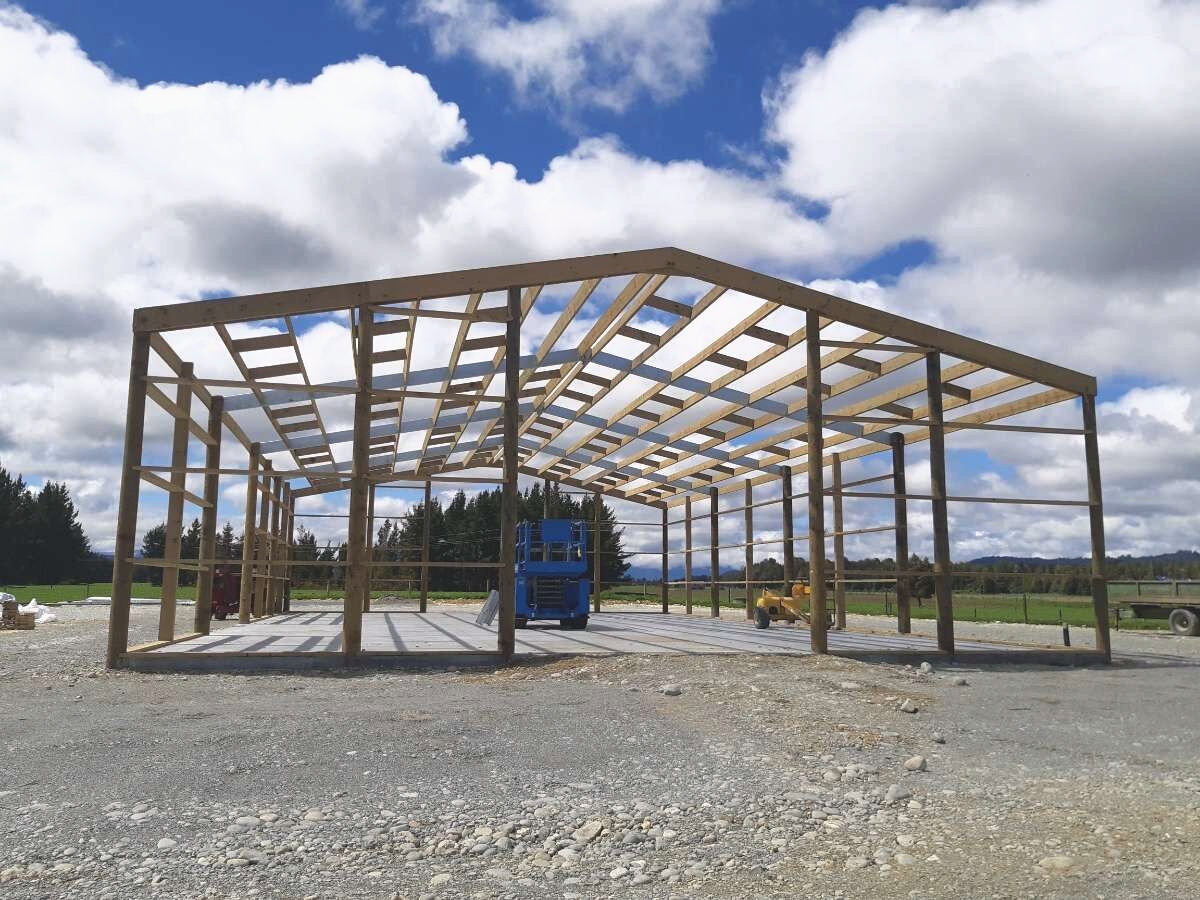 Researching the right shed company to go with for your project can be overwhelming! One quick Google search will reveal that there are a plethora of kitset shed providers in New Zealand.
So how do you figure out who is the best company to contact?
In this blog, we look at several well-known companies that provide kitset sheds across New Zealand, and what each of them offers.
While it can be difficult to gauge who the best companies are at first glance, reviews are a good way to find out whether a company is credible and aligns with what is important to you.
Most businesses will have a Google listing that will often have numerous reviews to showcase the experience others have had with that company — both good and bad. While reviews and customer testimonials are helpful, it is best to do your own research, think critically about each design and try to take price out of the equation. It is easy to focus on the cheapest options but very rarely does cheapest equal best.
There are several key factors to think about when finding the best kitset shed provider for your project:
Materials used: What is the quality of the materials like? What is most durable? Is the timber wet? Is the cladding quality suitable for my location? How thick is the steel?
Engineering: Is this shed designed specifically for my site? Can it withstand the snow and wind loadings? Will it be able to support the weight of extra attachments like solar panels etc?
Design: Is the shed design suitable for my intended use? Is it birdproof? Will it have apex braces and knee braces? How long will my shed last? Is rust going to be an issue?
Service: What is the communication of the company like? How fast do they respond? How long does it take to get quotes and other information? Is the salesperson knowledgeable?
Service is a key indicator of the competency of the company, if communication is poor, information is not provided in a timely manner, and keen interest is not displayed in your project in the initial research phase, how will the delivery and installation of your shed go? Promises are easy, execution is sometimes not so simple.
These are several questions that when answered, will give you a good idea of which company is best suited for you.
Common NZ kitset providers
Below is a list of some of the most well-known companies that provide kitset sheds throughout New Zealand. Let's take a better look at them and what they are able to provide.
Goldpine
"We're a family-owned company that's been operating for over 40 years in outdoor timber with our main goal of bringing value to the customer. From fence posts and accessories to farm buildings and furniture, we are very proudly Kiwi-owned and have built a solid reputation for providing high-quality products for outdoor use."
Materials used: All timber.
NOTE: Information sourced from Goldpine's website.
ITM
"Design and build the farm or lifestyle block shed that suits your needs with ITM. We can help you design your ideal shed for farm equipment, the boat, caravan, or bulk storage, then supply the materials to bring it all together."
Materials used: All timber.
NOTE: Information sourced from ITM's website.
Greenwoods
"GreenWood has sold thousands (literally) of farm sheds and wool sheds NZ-wide from several distribution centres located throughout New Zealand. The location of our distribution centres and highly efficient & effective supplier networks enable us to service all corners of the country swiftly and very competitively."
Materials used: All timber.
NOTE: Information sourced from Greenwoods' website.
Totalspan
"Totalspan are New Zealand's leading steel building specialists. We pride ourselves on delivering quality, affordable sheds, garages and carports that not only look great but also stand the test of time."
Materials used: Cold-rolled steel.
NOTE: Information sourced from Totalspan's website.
Kiwispan
"A KiwiSpan shed is one that will last a lifetime. We're backed by experienced teams across NZ, innovative technology and the best steel products in the country. With KiwiSpan, you're guaranteed a shed that you'll be proud to call your own."
Materials used: Cold-rolled steel.
NOTE: Information sourced from Kiwispan's website.
Coresteel
"Here at Coresteel Buildings, we specialise in commercial and industrial steel building construction across New Zealand. We are known for delivering unique design and build solutions that cater to a wide spectrum of diverse clients and sectors.
Our roots sit deep within New Zealand. With 25 locally owned franchises reaching from Cape Reinga to Bluff, we're proud to be a New Zealand owned business. All our steel is manufactured at our factory based in the beautiful North, improving efficiency while also keeping the local economy churning. Over the years, our franchisees have worked alongside Kiwi communities all over the country and have contributed to countless community-inspired projects and sponsorships."
Materials used: Cold-rolled and structural steel.
NOTE: Information sourced from Coresteel's website.
Alpine Buildings
"Alpine Buildings is owned & operated within New Zealand, supplying the fastest and easiest to install kitset sheds on the market. We are a family owned business, with the founding director having more than 45 years of practical experience.
After a long time in the building industry, Alpine Industries was started by the current owners in the early 1990's manufacturing letterboxes and doing general building work, which quickly progressed to kitset farm buildings. Alpine was the first company in New Zealand to supply 'truly complete' kitset sheds.
We still continue this tradition of excellence, and continuous development takes place to ensure our sheds are the easiest and fastest on the market to install. If you require a quality, strong AND birdproof farm shed anywhere in New Zealand, the team at Alpine Buildings is ready to help you with your project.
Alpine Buildings create and deliver a wide range of birdproof sheds. The wide clearspan options and large bay sizes minimise poles inside the shed - perfect for machinery loading and unloading. If you need a shed that's reliable, durable, and practical then contact the team to see how Alpine buildings can help."
Materials used: Timber and structural steel.
So, who is the best company for my shed project?
A very good question and the answer will vary depending on your shed size, particular design requirements, and how long you want it to last. At Alpine, we send sheds all over NZ and have sheds in every corner of the country. We also happily acknowledge that not every shed project is the best fit for our standard ranges. Should the size or the design you require be too far outside our normal capabilities, we can recommend you to another company that may be better suited — at the end of the day we simply want the best for you!
Curious to know more about what makes an Alpine shed different? Discover more about the unique features of our sheds here.