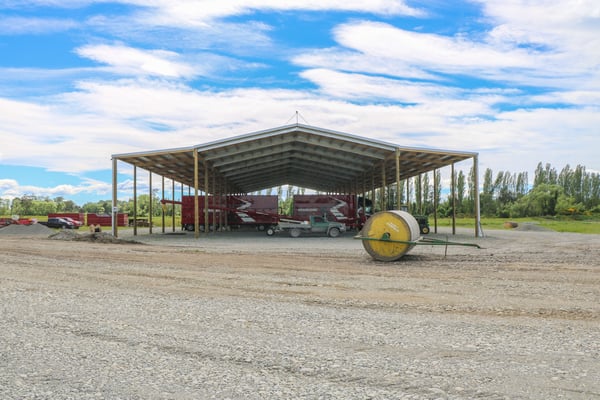 Designing the ideal hay or straw shed can be a breeze for some people - especially if this isn't your first rodeo! However, for others, it can be the first serious shed investment they've ever made. It can be easy to become daunted by the process, and overwhelmed by the worry that a mistake at this stage may lead to ongoing issues that cost you in the long run.
Whereas we've covered off a few things you need to consider when buying a new hay or straw shed we also have an online shed builder tool to help you understand the options available. There's also added confidence in our team as the Alpine Buildings crew have helped hundreds of farmers create the perfect hay or straw shed for their needs.
Bypassing all of that we thought that highlighting 6 brilliant hay shed and straw shed designs could help inspire you and steer your new shed investment. So without further delay here are 6 epic hay and straw sheds, and a brief rundown of what makes them so special.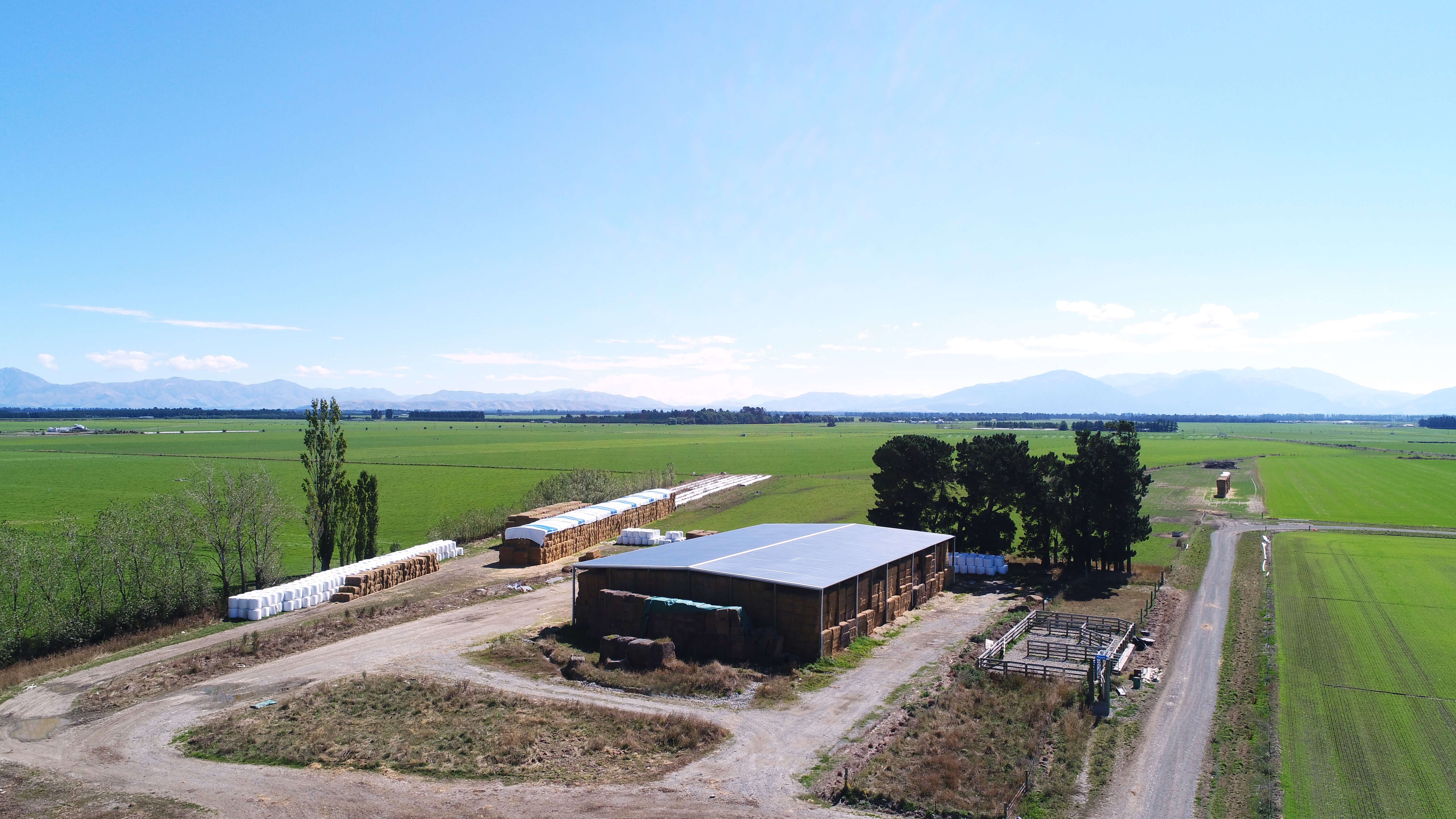 This 30m x 49m hay shed is a 10 bay masterpiece with a Zincalume finish that's open-sided for maximum airflow. Judging by the extra bales visible in the photo it might not be too long before another shed begins to take shape!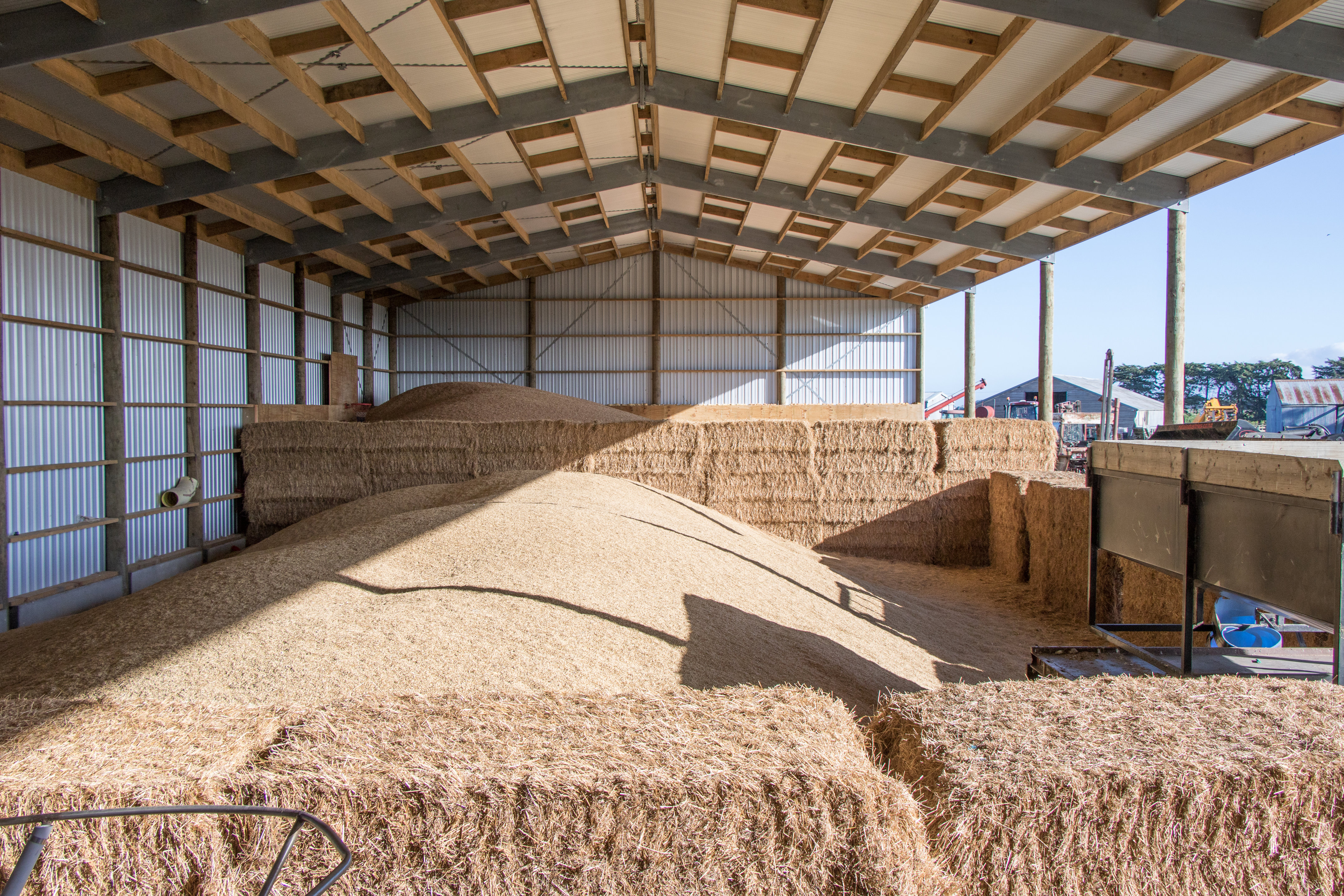 Going slightly smaller in scale this 15m x 36m hay shed features a gable roof and timber poles. It's a truly multi-role shed as it's not only used for hay storage but also grain and machinery. The clearspan design enables excellent access and the concrete floor makes gathering grain and storing machinery easy. The position of this shed ensures excellent sunlight exposure, which helps keep hay and grain dry.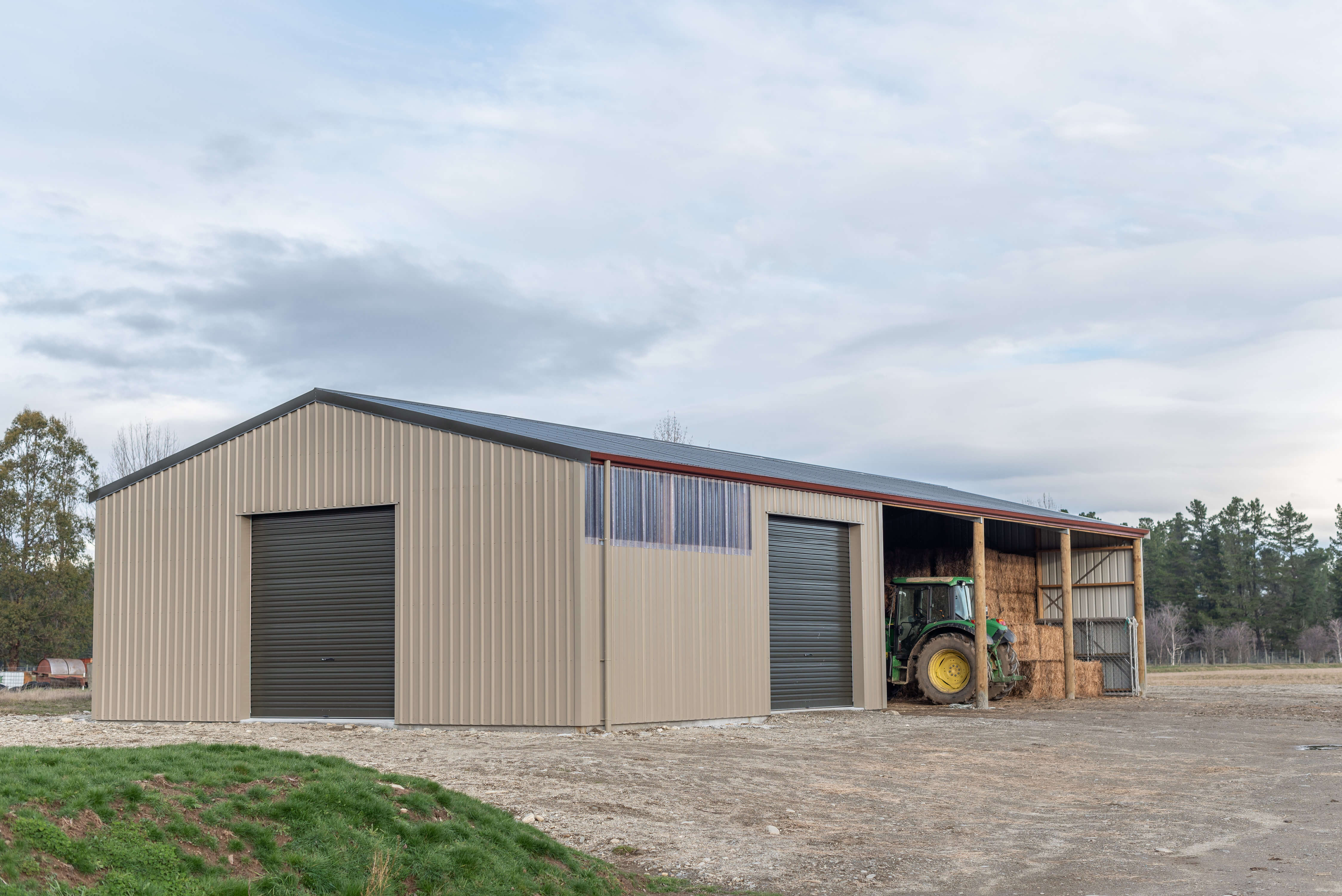 Talking of multi-role sheds this one ticks a lot of boxes. At 10m x 22.5 this shed uses its 5 bays very well! With 2 dedicated to being a secure lock-up and the remaining three balancing hay storage with implement storage this shed meets a wide variety of needs.
Double roller doors provide easy access for machinery and lifestyle assets such as a boat or cars while the addition of clearlight panels on the colorsteel wall provide excellent natural light within the secure lock-up. Storing the hay in the partly enclosed section keeps it dry and sheltered while ensuring there is still good airflow and easy access.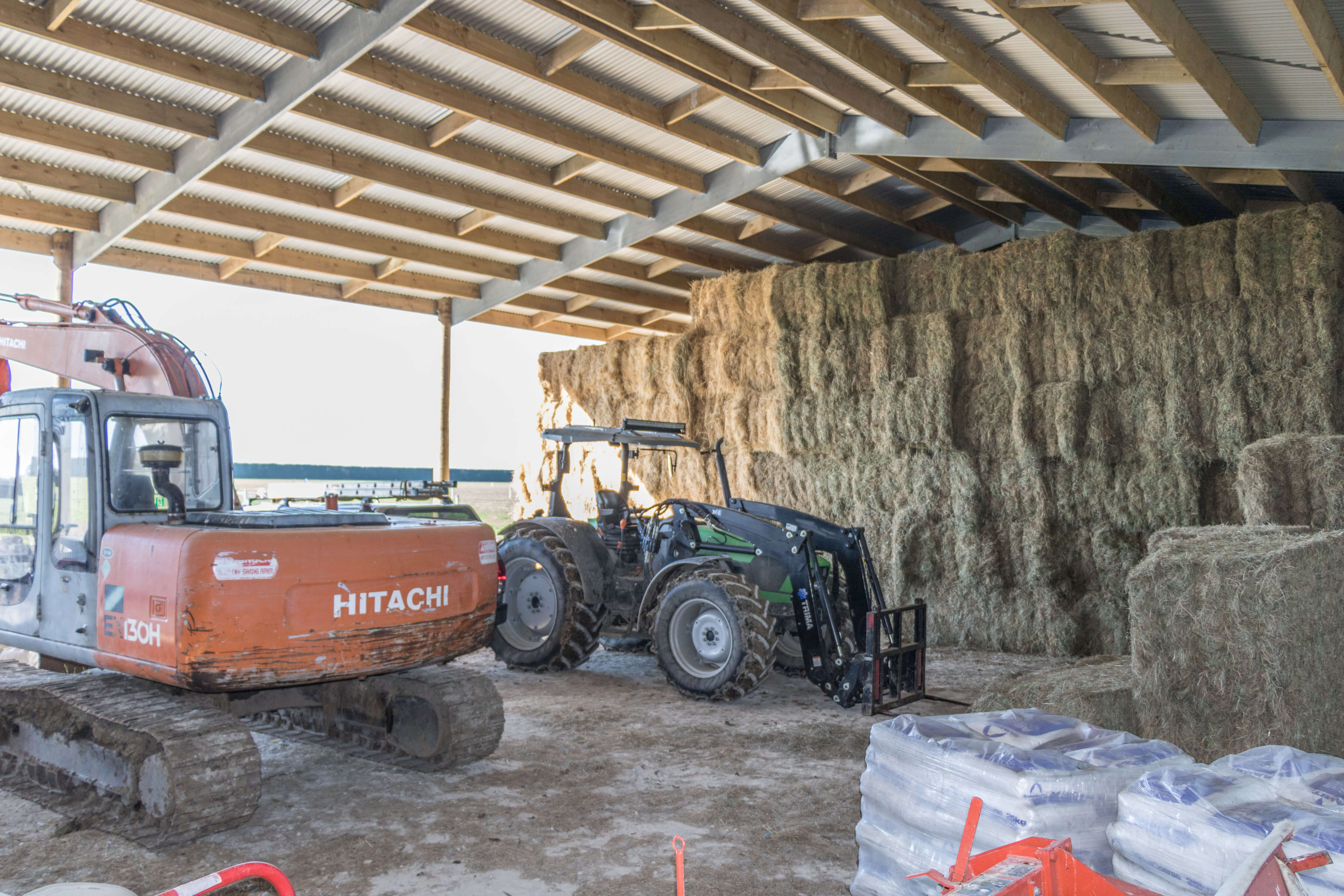 This 15m x 30m hay shed demonstrates the added advantage of choosing a clearspan design as it not only gives more useable height for stacking bales but also gives extra room for specialist equipment with arms.
The absence of centre poles offers plenty of room for machinery to move and turnaround making loading and unloading a breeze. The design of the rafters above also ensures there's no perch space for birds reducing the mess within the shed.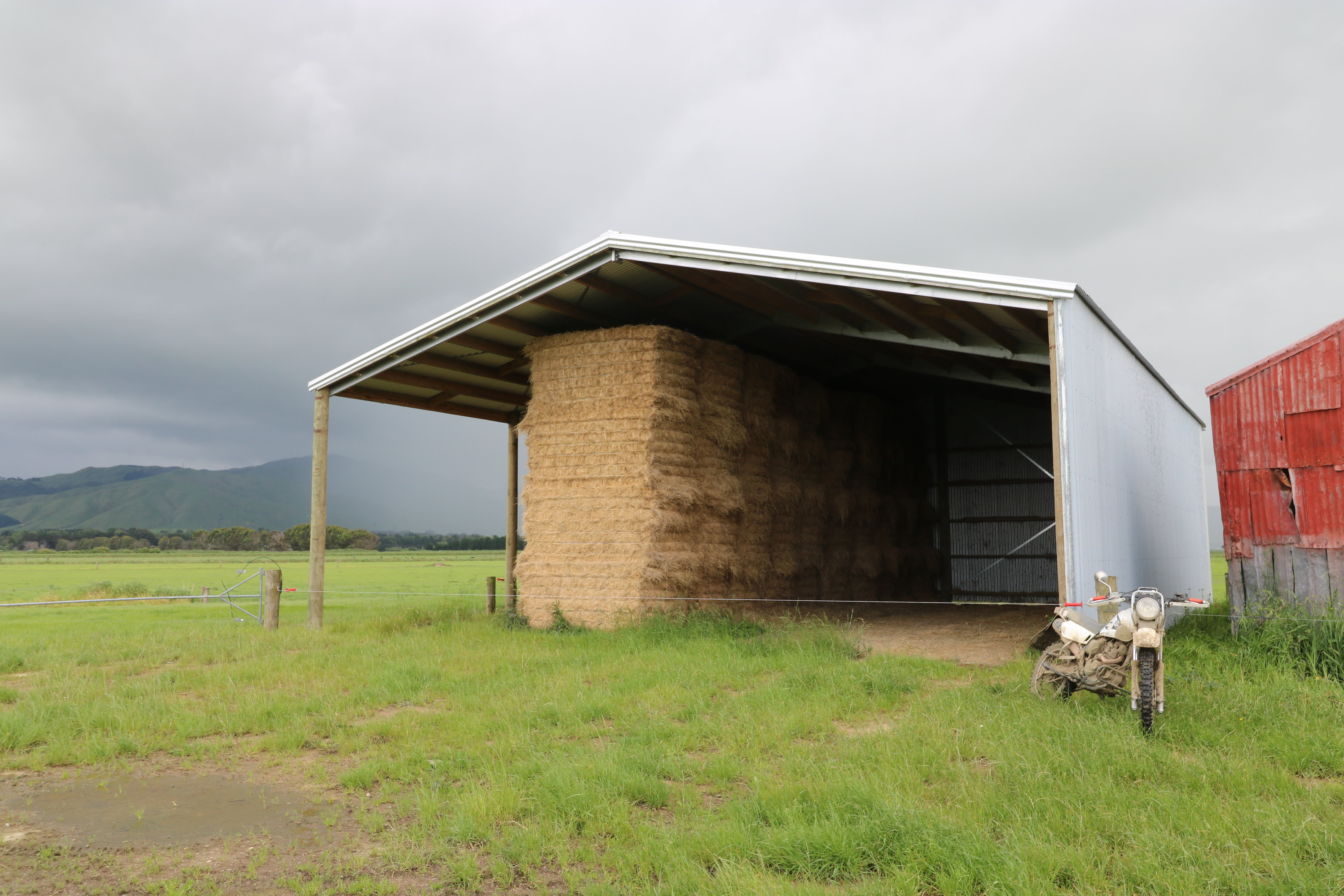 With the downpour in the background it's easy to see why some farmers are keen to protect their hard-fought hay and straw from the elements. Even an old barn can let water seep in, which can damage the quality of the hay or straw.
This shed is on the smaller side at 12m x 14.4m. Enclosed on 2 sides the Zincalume panels keep the worst of the weather out while the gable roof design creates natural ventilation channels above the bales.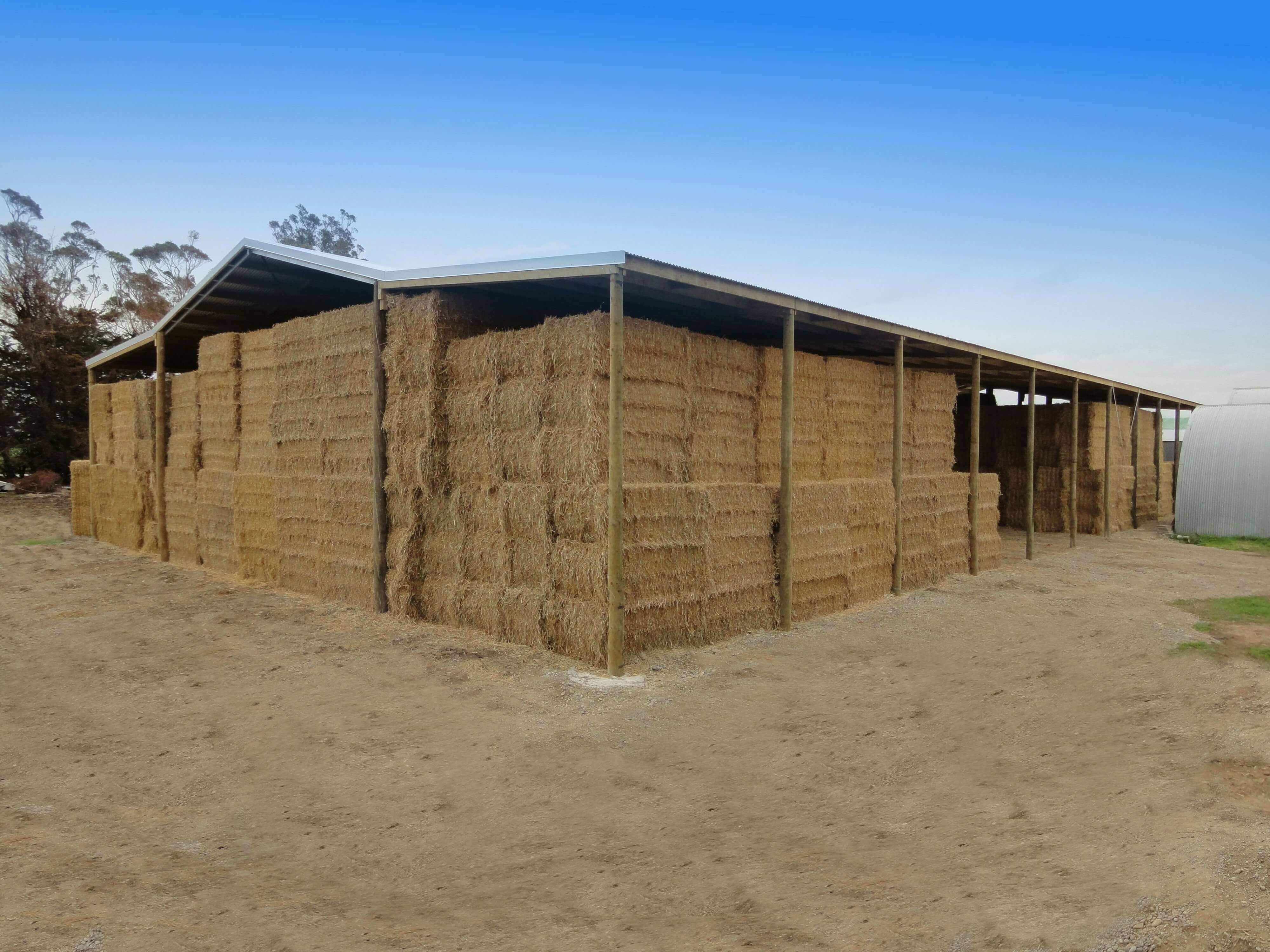 Bigger isn't always better, but it's nice to end our roundup on something quite inspiring!
At 24.8m x 52.8m this shed is on a pretty grand scale and the farmer who built this shed has gone with a gable centre structure with lean-to additions on each side. Open on all sides the bales are easily accessible and with minimal centre poles built into the design even internally access is still easy. A total of 9 bays make this a valuable asset to any farm looking to protect their bales.
Choosing a hay or straw shed can be daunting but for many farmers, Hayden Mackenzie included, it ends up being a lot easier with Alpine.
To build your shed online have a go with our online shed builder, or feel free to chat to a member of the team. If you're not quite there yet why not download our free digital hay shed brochure by clicking the link below?