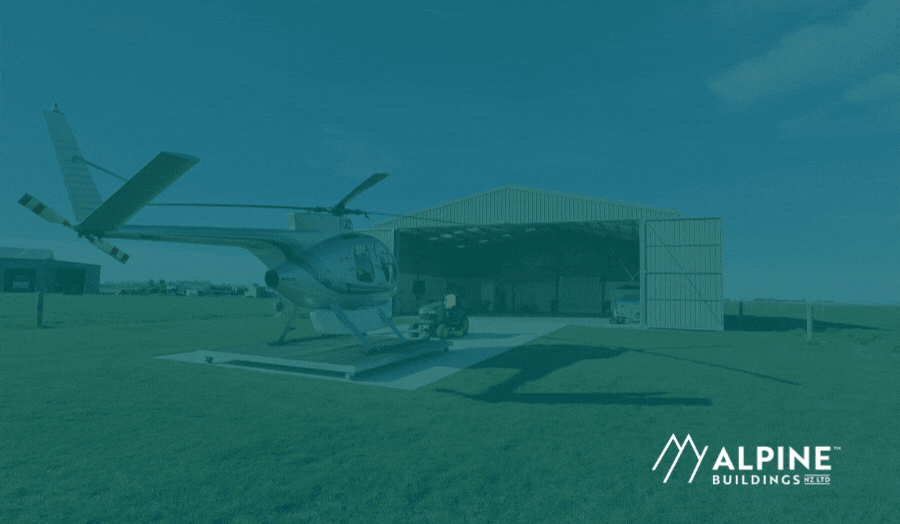 When it comes to planning a new shed build there are a lot of decisions to make. For example, what style do you want? What size do you need? How many bays are required? What's your colour scheme? And the list goes on…
While all of the above questions are highly important, one of the most significant decisions you can make is which shed provider you trust to build it. Most people reach out to various companies for quotes, and while cost can be a crucial factor, it's not everything. So, how do you make the decision? A shed on your property is a big investment. For some, it's a once-in-a-lifetime purchase, so you want to make sure you get it right the first time.
Here at Alpine Buildings, we are experts in the shed game. We have been doing this for over 25 years and our team are specialists in all things shed-related. It's all very well for us to say this, but it's our customers that come to us time and time again for the following reasons:
The durability of our product.
The design of the Alpine system.
The exceptional service that our customers receive.
In this article, we delve into each of these areas and discuss what makes an Alpine Buildings' shed stand out from the rest.
Durability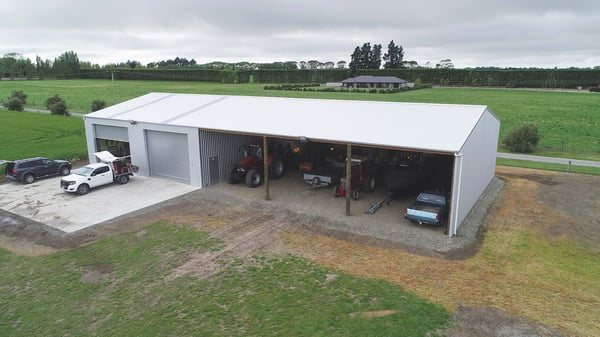 When it comes to your shed design, you want it to be durable right? No one wants to purchase a shed that is liable to rust or buckle at the first point of impact. Therefore, one factor that draws customers to Alpine is the strength of our design.
There are 3 main options for shed construction across the New Zealand market, including:
Timber
Structural steel
Cold-rolled steel
Each product has its advantages and disadvantages. However, at Alpine, we have chosen to work with a combination of timber and structural steel to give our shed design the most durability.
Timber has been used for centuries for construction. Known for its strength and longevity as well as being more fire retardant, less noisy, and the obvious point that it won't rust, it's no wonder it is such a popular product. At Alpine, we source the highest quality timber products which are then stripped stack in our yard. This means they're dry when they are dispatched to the customer reducing warping and providing that longevity our customers are searching for.
In addition to timber, an Alpine shed is constructed using a structural steel and clear span rafter system. Pair these two materials together, and you know your shed is built to stand the test of time.
As Hayden Taylor explains, "What I like about Alpine's shed is the solid pole construction and the rafter construction is impressive. It's very, very solid."
Alpine Buildings' sheds come with a 50-year building permit as well, so you can be sure of the durability of the building.
Shed design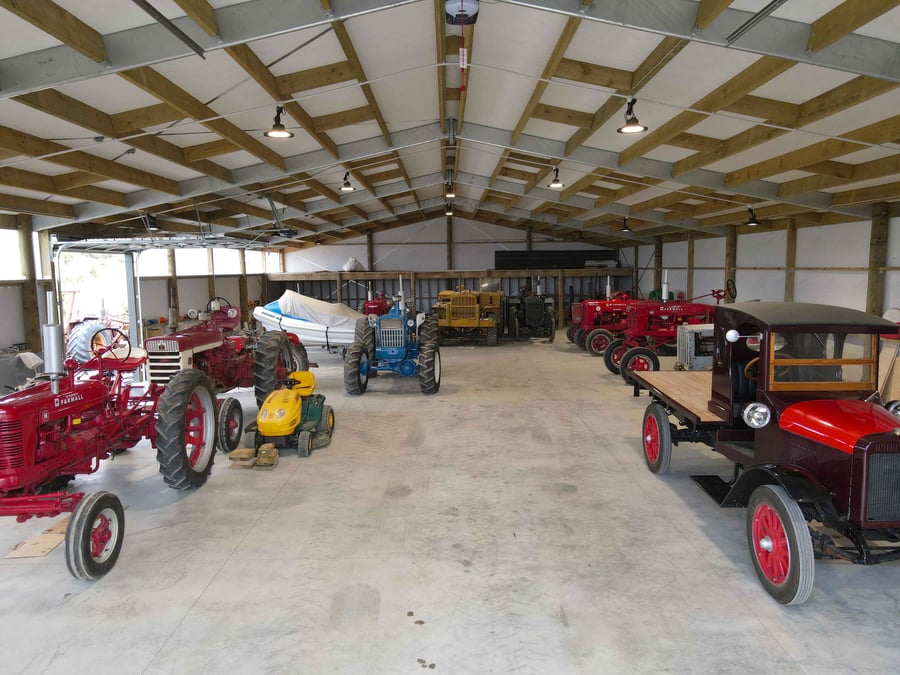 The next thing we find to be important when purchasing an Alpine Buildings shed is the design. Below are just a few of the design features that our customers favour.
Clearspan
Our design is quite unique in that we are able to provide a clearspan, gable design up to 21 metres in width. This is without the need for centre poles or knee and apex bracing with the use of our structural steel rafter system.
This clearspan system is more flexible, allows more internal space to be utilised and lessens the risk of damage from machinery hitting poles.
As Stephen Roberston puts it, "The clearspan design allows me to be able to spin my helicopter's rotors and do a pre-flight check inside out of the weather. That was really important to me."
Birdproof
Another drawcard to our design is the ability to make your shed birdproof. Our rafter system is fabricated with our signature 'J hangars'. This allows for the purlin to slot in meaning they run between the rafters rather than on top which eliminates any space for birds to perch or nest. In turn, this protects machinery and keeps the inside of the shed clean and hygienic.
Designed for your site
Each of our sheds is designed specifically for each site. This means that we take into account any factors such as wind and snow ratings, and coastal and ground conditions.
When our design team works on your plans, each of these factors is considered to ensure the kitset you are provided with is the most suitable for your site's conditions, rather than an 'off the shelf' product.
Many of our customers appreciate the thought that has been put into the design of our sheds and the benefits it gives to the end product.
Exceptional customer service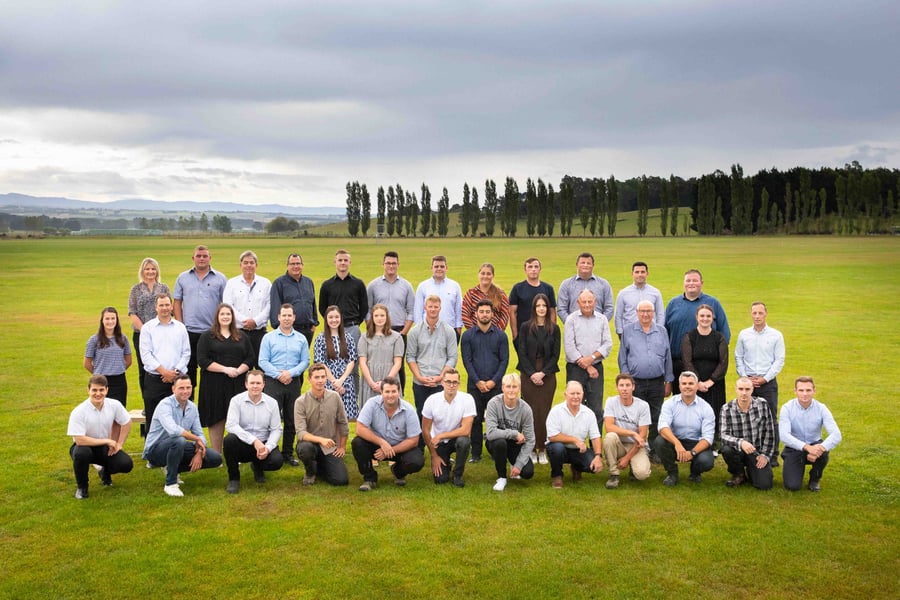 Lastly, the comment we get time and time again on what was the biggest drawcard to working with Alpine Buildings is the service that we provide.
We work tirelessly every day to make sure that the customer service our clients receive is second to none. Our main objective is to provide you with the right solution for your unique needs.
We consistently get comments such as:
"The team were so easy to deal with."
"Nothing was a problem."
"The communication was fantastic."
From the initial contact through to delivery of your kitset and post-sale, our team works hard to ensure the best service is received at every touchpoint.
Consents
One area we put a lot of emphasis on is dealing with council consent. We know that these can be daunting (and quite frankly a tad boring) for our customers. Therefore, we submit all of the paperwork, liaise with the council, and handle any RFIs that come back.
For Andy, this was excellent as he stated that "Having you guys deal with the consent was really helpful as it saved us a hell of a lot of time and man-hours".
Communication
We know that with a shed project there can be a lot going on. With potentially multiple contractors to liaise with, it can become overwhelming.
The main area we get great feedback on is our communication throughout the process. Our team strive to ensure that every client is kept up to date at all points across the project. Whether this is refining details on the design, choosing your colour scheme, or delivery of your kit. If you are lucky like Derryl Meyer, you might even get a video of your shed leaving our yard in Timaru!
We triple check EVERYTHING!
There is nothing more frustrating than having something turn up and parts are missing, leaving you having to go down to the local store to get a replacement. This not only costs you more money, but it also takes more time.
At Alpine Buildings, we have a triple checking system on all of our kitsets. This means that every pole, beam, right down to every nut and bolt is checked three times to ensure that everything is in the kit.
Customers and builders alike love this approach. As a builder, Andre Nicolai puts it "We never have an issue. Once everything turns up, it's all there. There's nothing worse than turning up and the first piece of timber isn't there, or it's bent like a boomerang, and you have to go down to the local store and get something else".
When it comes to service, we believe it's the extra touches that make a difference to ensure the customer has the best experience possible. The packets of jet planes are pretty nice too!
Whether you are a new customer or a returning one, have come to us via the website, or have been referred by a friend, the Alpine Buildings team is here ready to help you. And who knows, maybe one day you too will be saying great things about us! If you'd like some expert advice on your next shed project, simply get in touch with one of our friendly team members by clicking on the button below.