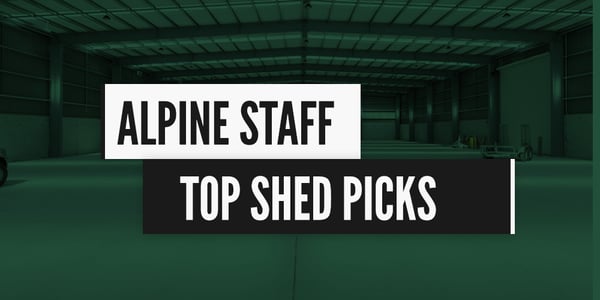 Are you looking to build a new workshop/contractor shed? With an abundance of options available in today's market it can be hard to know where to start! Here at Alpine we have over 25 years of experience, which means we have been able to fine tune what our customers needs are, and design sheds that cater to a wide range of needs and wants.
Sometimes, it can be helpful to hear from an expert in the area. As the saying goes "you don't know what you don't know"! To help, we have asked five of our experienced team members what their favourite design project is and why - check it out!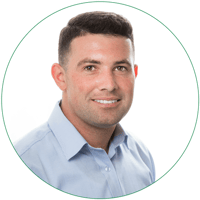 Ged Person
Favourite Project: Reece Balle
Location: Ashburton

I really like this building as it is 15m deep and clearspan. I have found both the 15m and 18m deep resonates well with contractors.
These sizes are deep enough to comfortably fit a tractor, implement in one bay, and still have enough room to get around either side. You can also have a work bench along the back thanks to the compact wall system, which maximises internal clearance.
This building has an enclosed area at one end. The key features that I hear from clients all the time is that the pre-dried timber makes it a lot quieter to work in, bird proof rafters keep away the birds, maximum clearance both with height and depth, and the long-term peace of mind due to the strong robust design.
From observation, it seems to be that clients who are thinking into the future, and have the mindset to do it once and do it right, they really see the value in these unique designs.
Download our workshops and lockups brochure here >>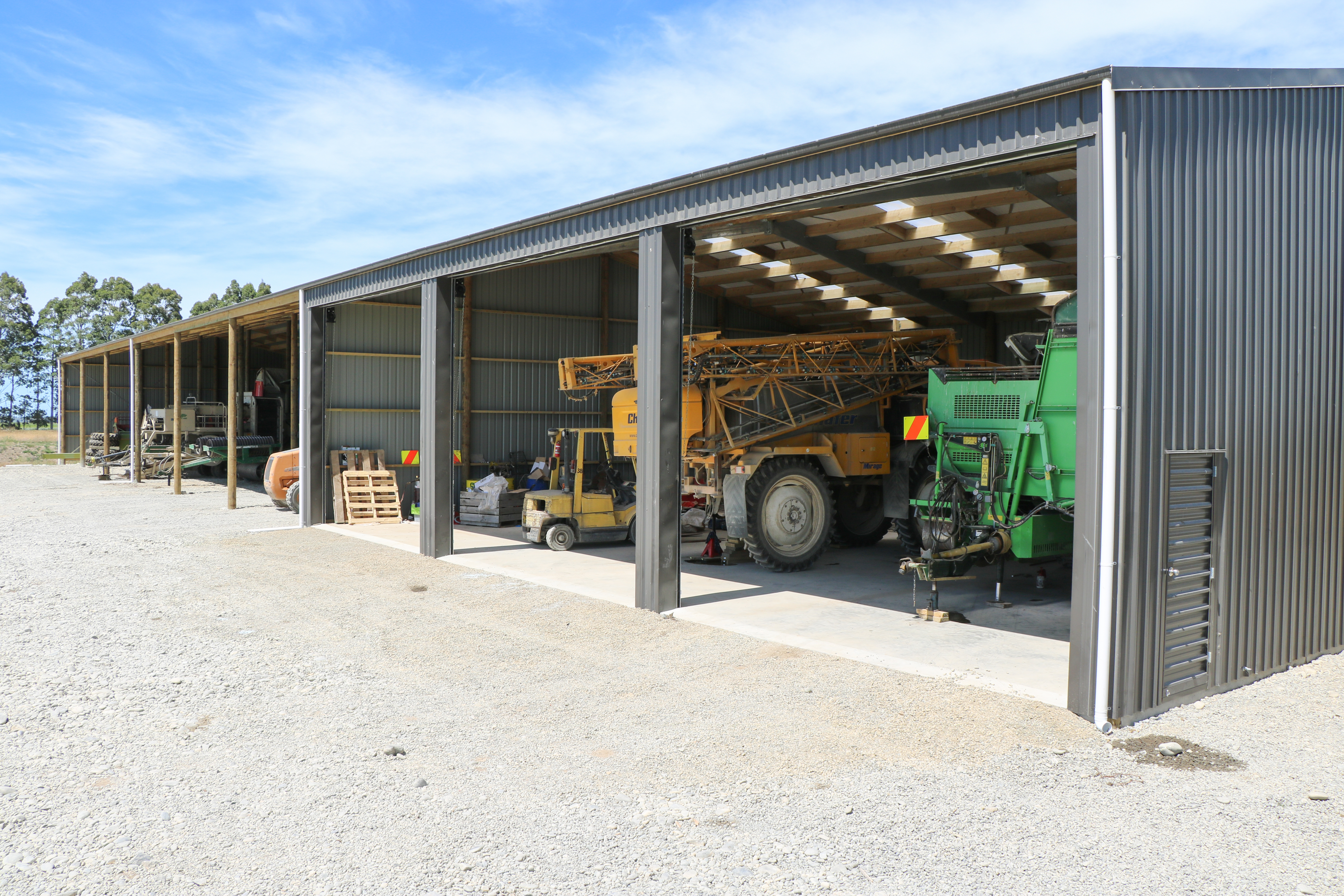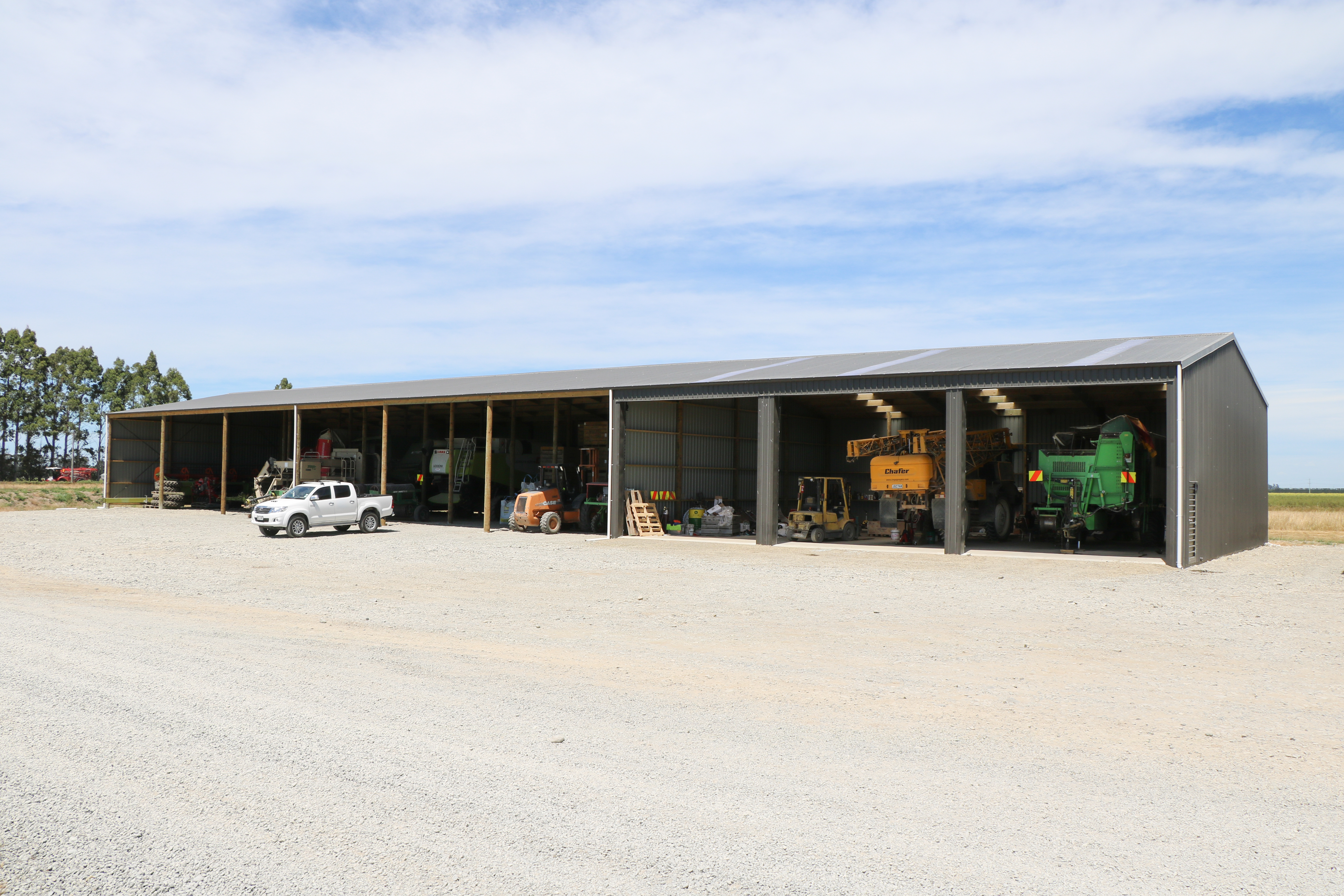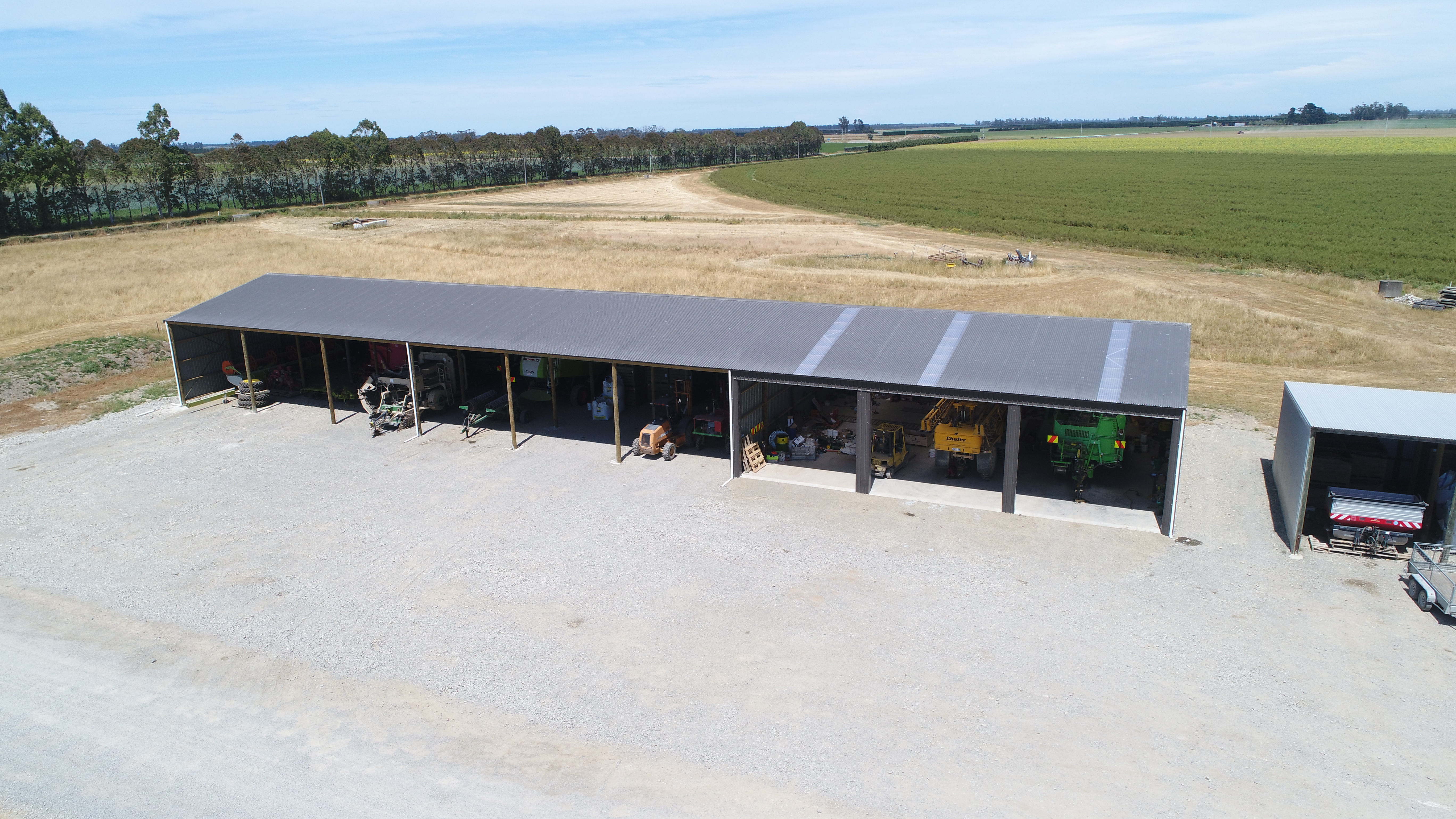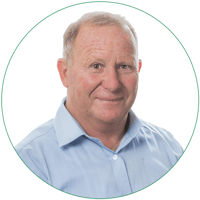 Derric Boakes
Favourite project: Glen McGrath
Location: Whangarei
Glen McGrath's shed is the one for this month. The kit was assembled by our "Kitset Virtuoso"…. Jono.
This substantial 18m Steel Rafter on 250mm SED poles is heading to The Chook Farm Ltd, Purua, west of Whangarei.
With one open side, mist green endura corrugated cladding, concrete nib walls, and designed to be added onto at a later date, this shed will be the King chook shed amongst the other six sheds already on the site that will be able to house 1000+ free ranging feathered critters.
A simple straightforward 648sqm shed comprised of 11 packs of planer gauged timber, 5 packs of poles, 7 packs of iron, 5 packs of Hot Zinc sprayed steel rafters - it was a breeze to pack up. Planer gauged is easy on the hands, way lighter, and looks great!
We are sure Mr McGrath will be very impressed with the arrival of this King shed on his property.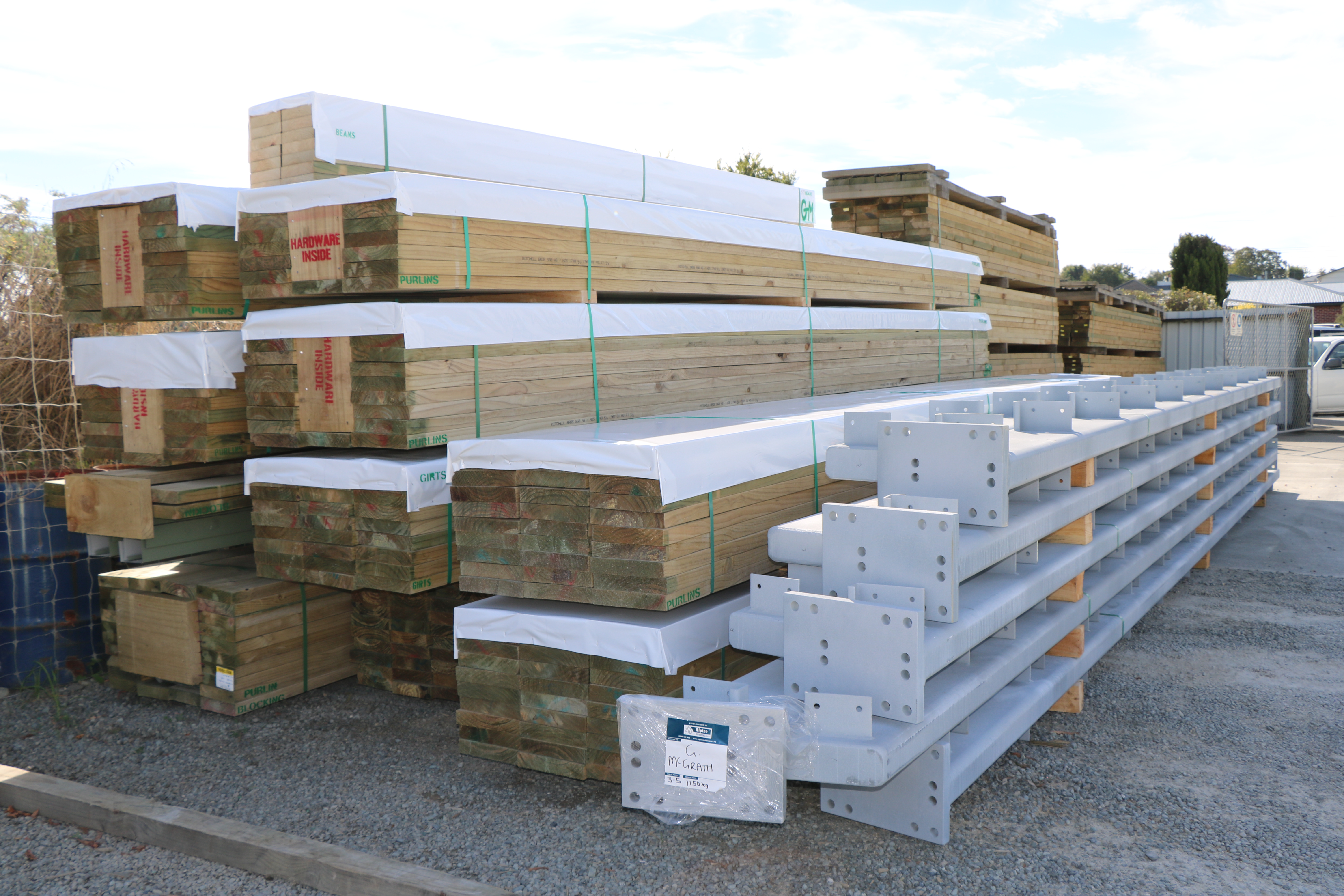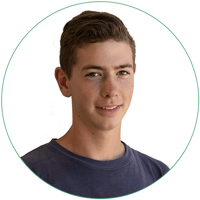 Zachary Brewerton
Favourite project: Mike Tayler
Location: Winchester, South Canterbury
I enjoyed building this as it was close to town with crisp South Canterbury days.
This is the 8th shed I've helped build so I am slowly becoming more efficient and knowledgeable. The new pole grabber makes putting poles up 100x easier and installing the roof while the sun rose was 👌
A small crop fire broke out, so we stalled the shed build for awhile and helped to fight this which was a new and interesting experience! Mike was very impressed with the progress and final shed.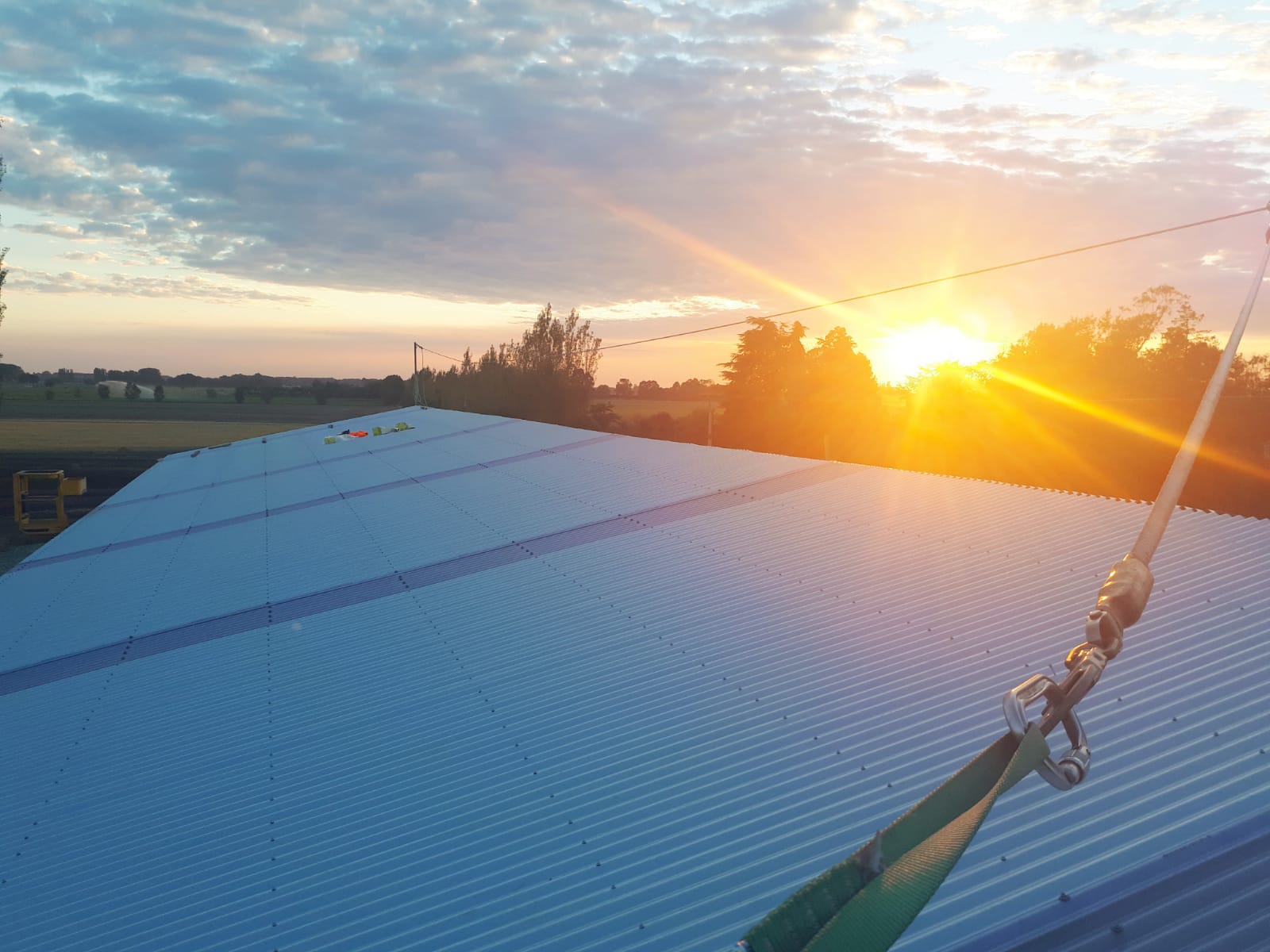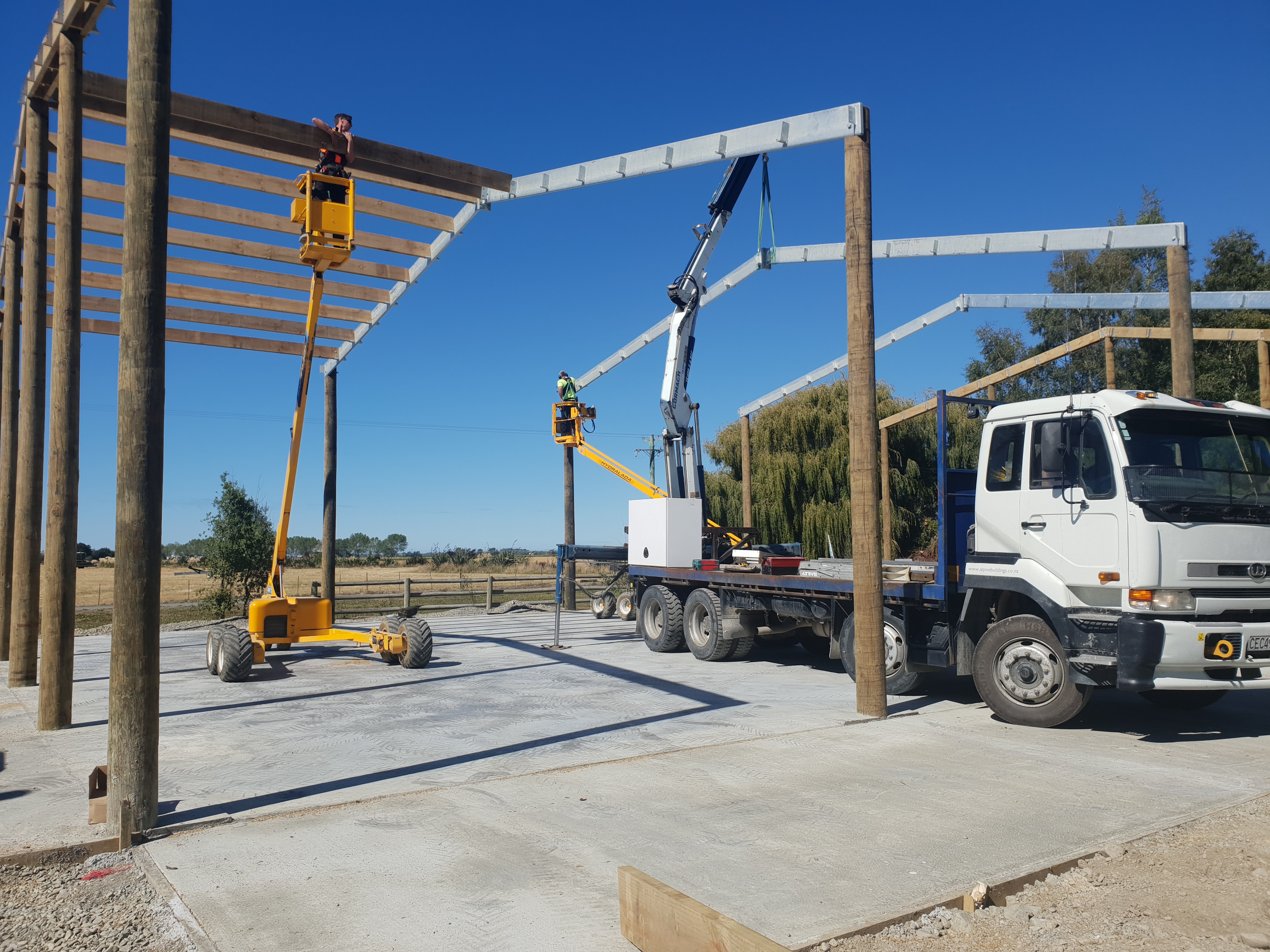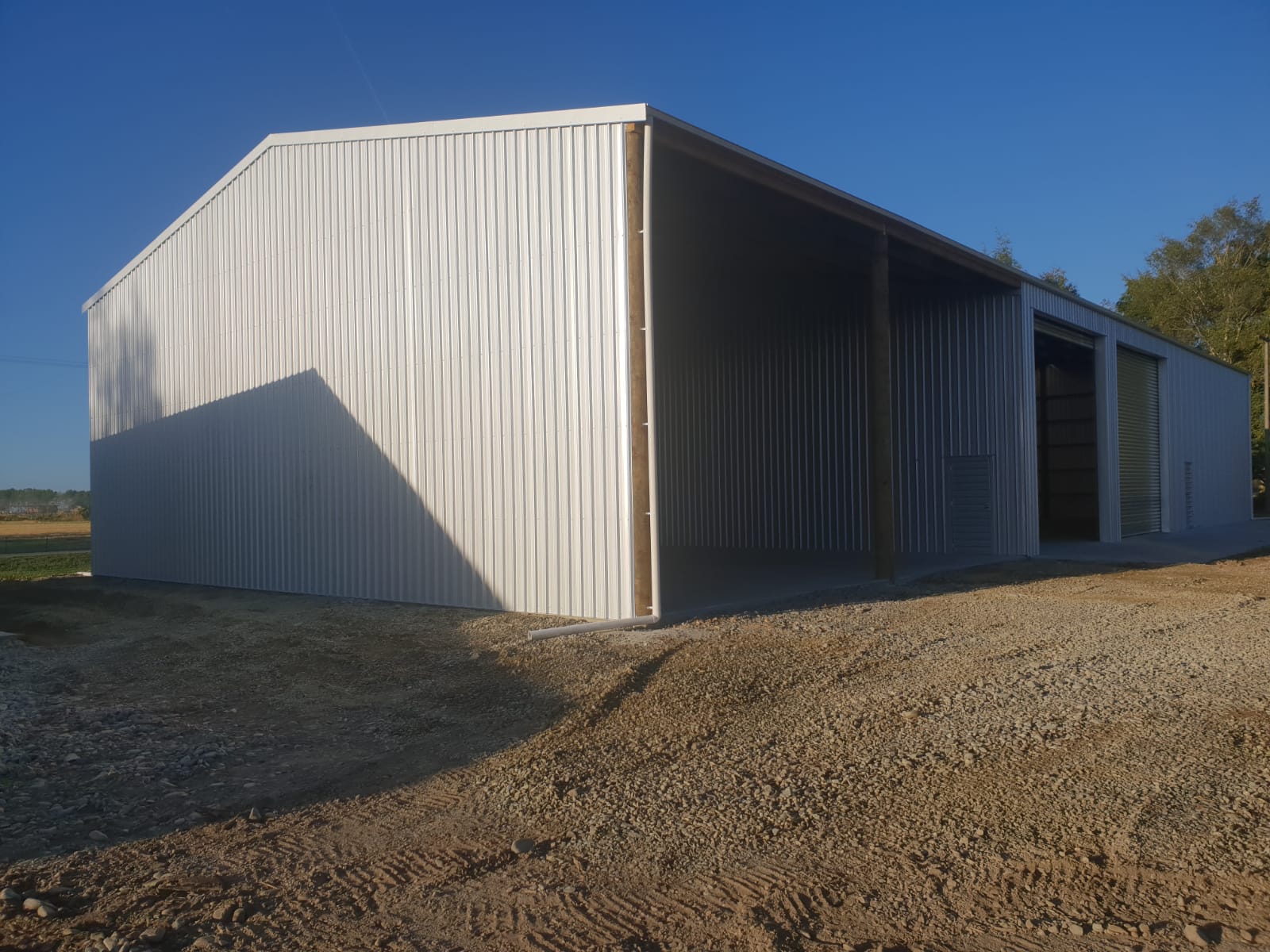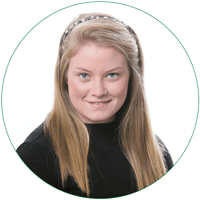 Bella Boakes
Favourite Project: Jacob Holdaway from Holdaway Contracting
Location: Ashburton, South Canterbury
Located in the Canterbury plains this site is surrounded by beautiful scenery making photos look extra ordinary, so how could it not be my favourite? This Alpine building has been serving Jacob and his team for over 2 years, however it looks like it has just been built!
With the zero-bird perch rafters there are no nests in the roof and the 15m clearspan area gives Jacob room to work on a tractor with an implement attached inside and at the end of the day the team are able to park the gear inside and lock it up with a peace of mind.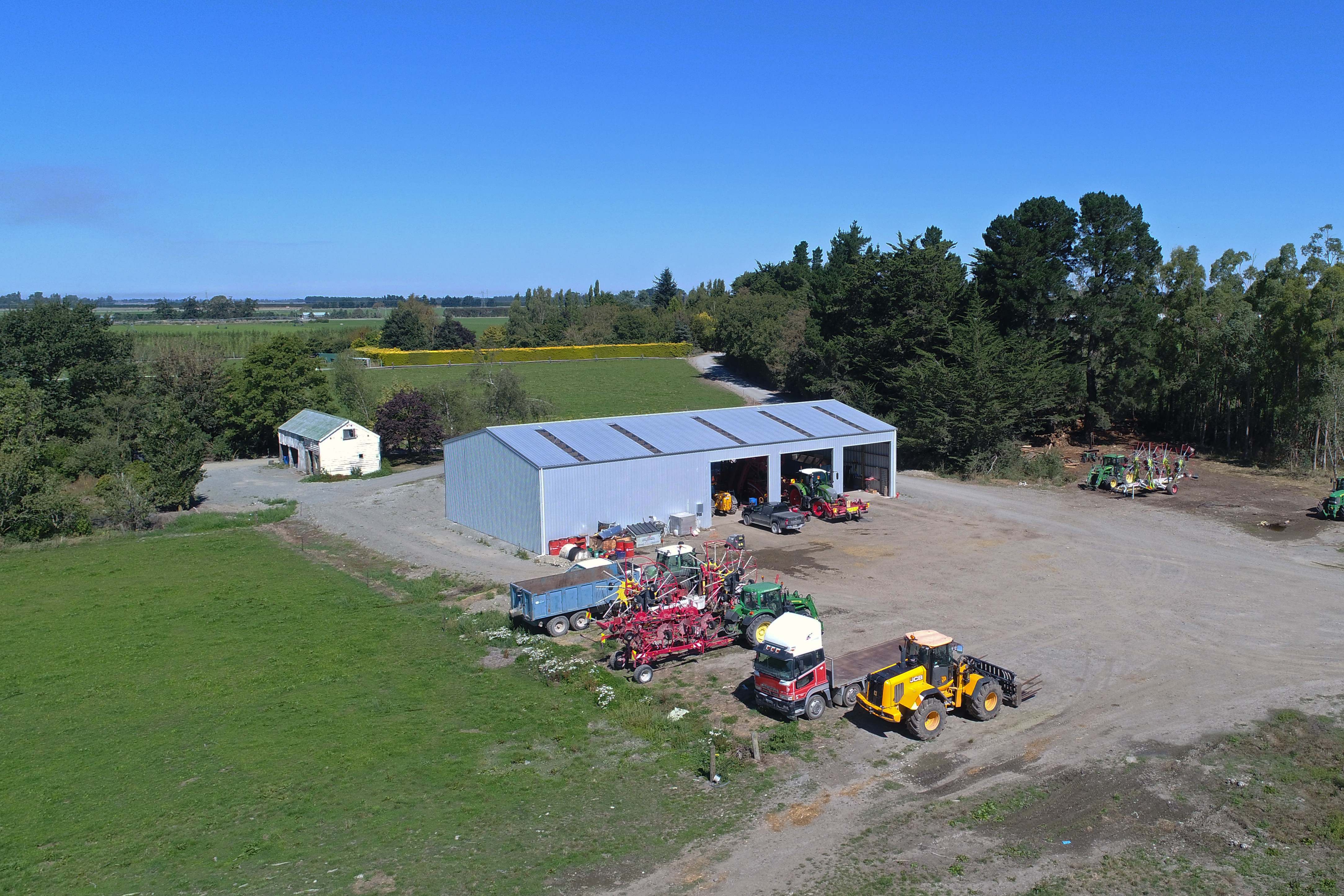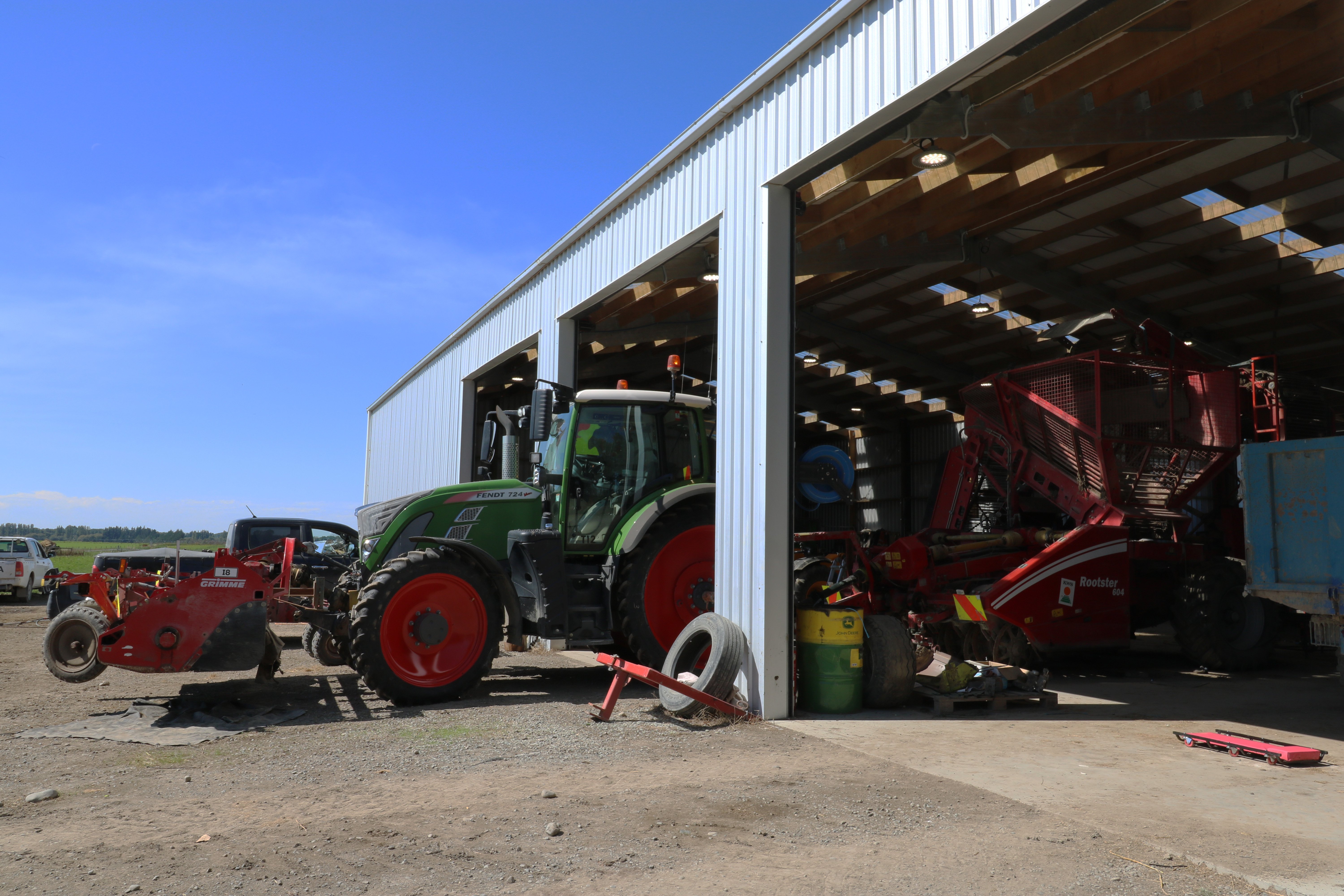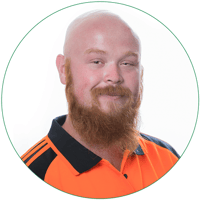 Daniel Brown
Favourite Project: Norman Young Kitset
Location: Raetihi
It was satisfying seeing the kit all packed up and sitting on the truck ready to leave the yard. It was interesting as it had longer rafters and iron than normal so required extra care handling - I was pleased with the end result!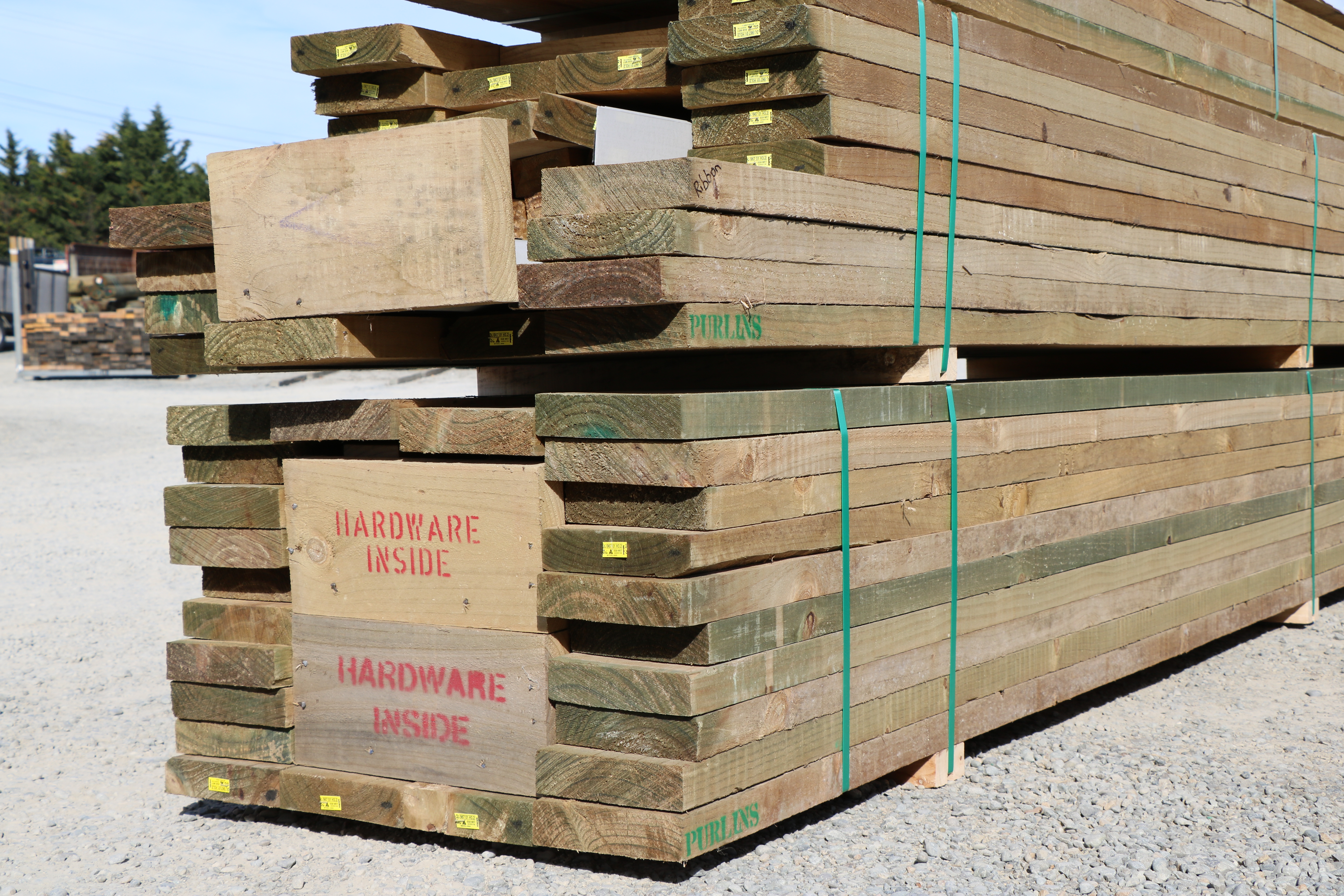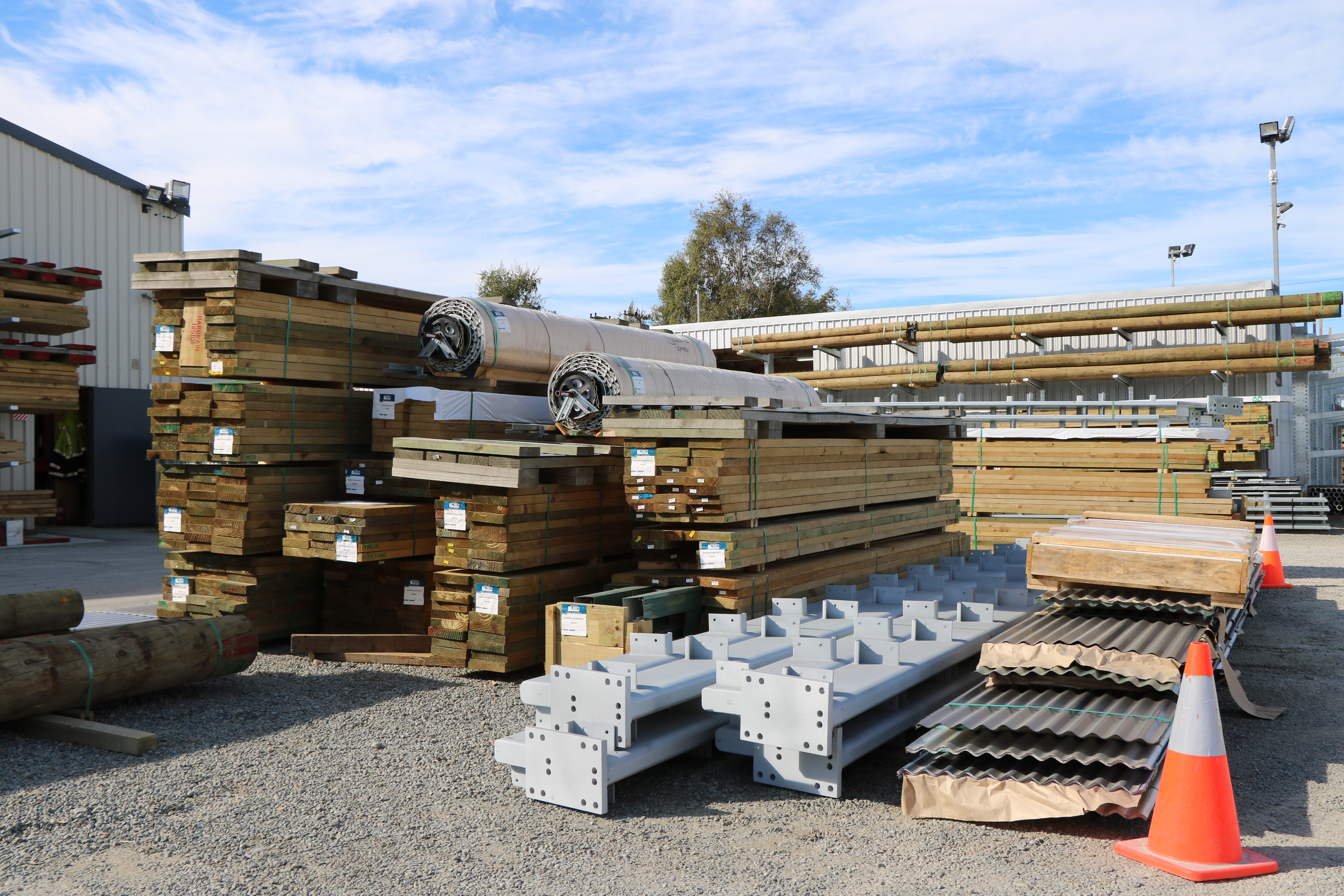 Being able to visualise what a shed looks like on a site and to hear what past customers love about their shed such as clearspan, birdproof rafters, and pre dried timber can help you decide what features you would like on your own shed.
Ready to find your ultimate workshop? Download our workshops and lockups brochure here or below to find out more!