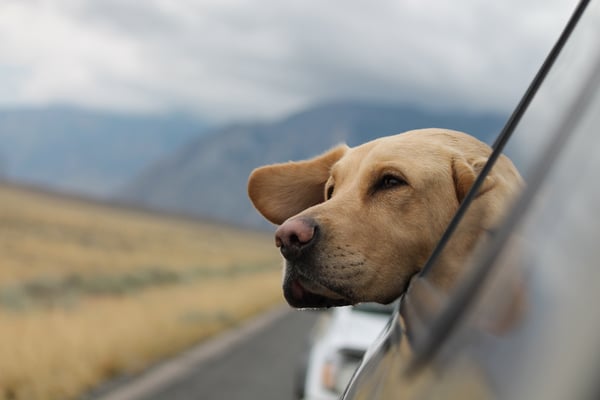 You hear stories of farm thefts all over the country. From farm bikes getting nicked, to fuel or even tools, thieves can see farms as easy targets.
Why are farms the target of these thefts? Often they are remote, unattended and poorly secured. Yet they often house items that are easy to sell online, or are in high demand due to their practicality.
Statistics from leading insurance firm FMG indicate that, on average, there are around 54,000 reported burglaries in New Zealand every year. FMG claims that they have paid out around $21 million for burglary and theft claims in the last five years. Having insurance that covers you in the event of a theft is a really good thing, but it's even better to prevent the theft in the first place.
Having your farm bike, machinery or tools taken is frustrating, and it can cause a serious disruption to your business operation. A farm without fuel, a bike or key piece of gear can lose thousands of dollars, and there could also be safety issues for your family and employees if they have to make do with replacement gear that's old or not fit for purpose.
According to FMG's statistics, there are indications that show that vehicles are often stolen when the keys are left inside. Whereas some of these instances may be opportunistic (bike left unattended for a small amount of time near a public space) there may also be instances where a bike has been left overnight with keys in the ignition.
Keeping your bikes in a shed that's enclosed and secure reduces the thief's ability to target the equipment, even if the keys are still in the ignition.
FMG suggests deterring the theft of tools or other farm property by engraving items with an identifying feature such as your farm name or some initials. It's also a good idea to record details and serial numbers of high value assets on SNAP, a free online asset register created by the NZ Police. Be aware though that some thieves may look to file off any identifying marks, if they can reach the item. To get around this consider UV markers, which are not detectable to the naked eye.
FMG has a great resource that looks at ways you can reduce your farm's risk of theft. Check it out here.
So what else can you do to prevent your valuable investments from getting pinched?
1 - Solid farm shed
A good shed is built solidly and securely. Older sheds can begin to develop weaknesses in the exterior skin and the frame may not hold up to a rigorous attempt to enter.
A new shed gives peace of mind that save a serious effort to break through the shed there are no weaknesses that can be easily exploited by an opportunistic thief.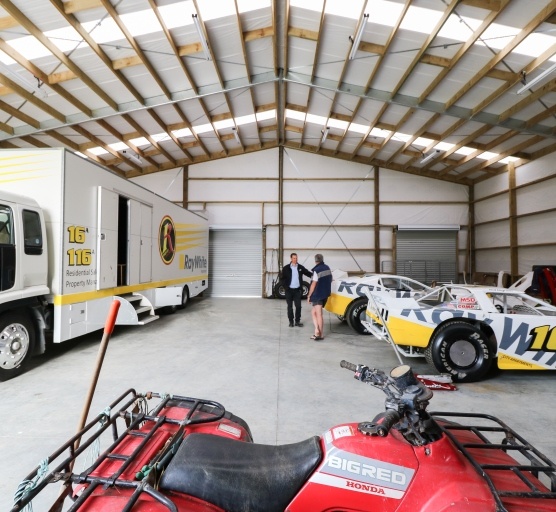 2 - Remote shed security
One of the things that makes farms easy targets is that many sheds are out of the view of someone that may report suspicious activity to the police. This is where camera systems come into play.
Effective as both a deterrant and a way to catch culprits if they're successful, cameras can be as obvious or subtle as you want.
Security cameras have come a long way in terms of technology and also in price. A really good multi-camera setup can cost you around $2,000 and some systems, like Hikvision's can provide a live feed of your property via an Android or iPhone app. Perfect for when you're away from the farm, or if your shed is out of sight of the main house.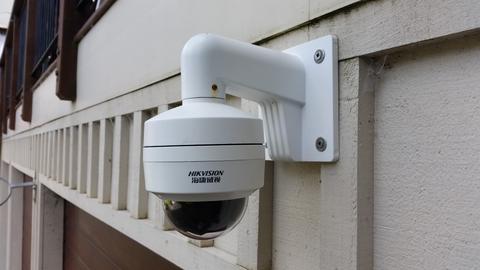 3 - Shed Locks
A padlock may seem like a good start for shed security, but if your shed is off the beaten track then thieves may resort to using bolt cutters or angle grinders to get to their prize.
Canada-based Tapp lock has a unique finger print locking system married to a 7mm chain and tamper alarm to reduce the likelihood of thieves getting passed their app enabled lock.
You can monitor who has entered through the phone app and if the year-long battery life gives out on you, a novel morse code manual unlock is available. With no tumblers it's impossible to pick this lock, and it's weather and water resistant which means it's suitable for the outside.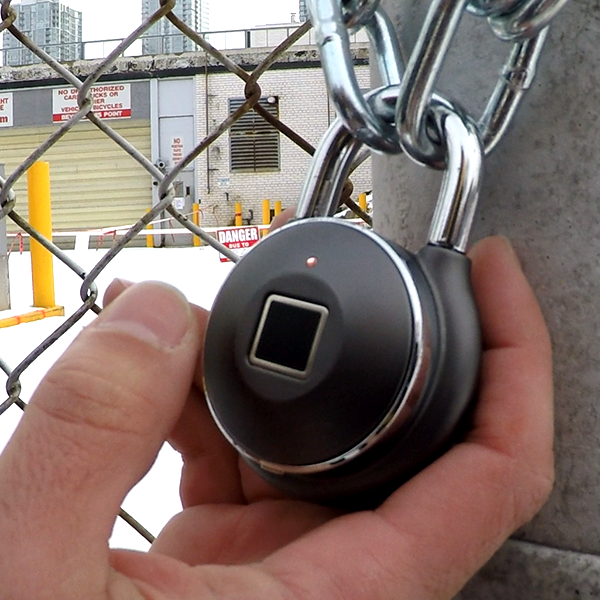 4 - Remote sensors for farms
Parabeam is a system developed in New Zealand that sends a notification to a beeper or your phone if it detects an unexpected vehicle entering your farm.
Able to set up multiple detectors across a single farm, and with technology in place to relay signals even in hilly terrain, this system offers an early warning system for farmers concerned about certain access areas to their farms.
One of the most visible ways to show that your machinery is off limits is to hide it away in a shed. A large, modern shed with visible cameras and locks should be a good deterrent to anyone looking for an easy grab of some farm equipment.
You can check out our range of affordable kitset farm sheds and workshop sheds by downloading our specialist brochure for free! Click the image below to get started.
Note: Alpine Buildings does not endorse these products or providers and offers this information purely as examples of products and services on offer. Alpine Buildings has not tested, or used, any of these products and accepts no liability for their performance.