Last month we outlined the upcoming changes with the building consents required and what it could mean for future shed investors. We have received further updated information giving more details. To save confusion we have put together a blog on how this will work.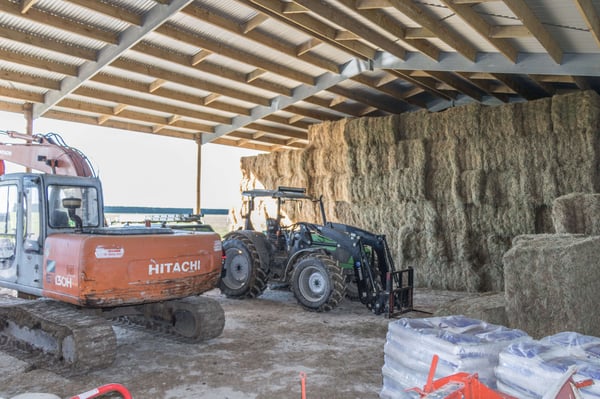 Updated Exemption Rules
The new consent rules now exempt those who are building a single-storey pole shed or hay barn in a rural zone with a maximum floor area of 110sqm. However, you can't just build any design, there are still processes which you need to go through in order to ensure your building qualifies for the exemption.
As mentioned in our last blog there are two options for the exemption. If your building is 110sqm the first option is to get your plans to be signed off or carried out by a CPEng (Chartered Professional Engineer) and the council require these to be signed off with a PS1 (Producer Statement).
Or the second exemption option is to work with an LBP (Licensed Building Practitioner) who will design and build your shed to AS/NZS1170 and/or other relevant standards, further details to this exemption is not due to be published until nearer the end of 2020.
What this means for you
As Alpine specialise in buildings over 200sqm, this will mean most of our clients will still need a consent. If you are looking for a smaller pole shed to store a couple of standard sized vehicles or a few bales of hay for your horses, then not needing a consent may be perfect for you. By working with companies that specialise in smaller buildings you can get a shed installed very quickly with no building consent costs.
At Alpine we specialise in buildings over 200sqm as our structure design is cost efficient in larger clearspan buildings, this does mean a building consent is still required. However, this is nothing new to the A-team as we have an in-house consenting crew who look after the whole procedure from start to finish. We work with the engineer to get the PS1, we deal with any council questions and work through the whole process until the building consent is issued and kitset is ready to roll to your site. We offer this as part of our service and have worked with every council in New Zealand numerous times, so the team are experienced and know exactly what to expect. Having our team look after the consent process will save you a lot of time and hassle allowing you more time to focus on your industry and what you specialise in.
With our hot dip galvanised structural steel rafter we can give you large clearspan areas to suit your needs and business operations, whether it's a shed to cover your implements, a workshop to give you flexibility or a mancave to store your classic cars then we are the perfect partner for your needs. Drop us a message or use our fantastic shed builder tool and we can start your shed journey.