It's been a brilliant year. As a company Alpine has updated its branding to reflect the modern company it's become, as well as updated the website to give an even better experience to people looking to build a reliable shed. New features such as the shed builder tool were added and an expanded image gallery was launched as a part of the new website.
As we reflect on what a year 2019 has been, some of the team have looked back at their favourite projects and picked one from the many that really stood out to them. So without further delay let's hear which projects really stood out for the Alpine team and why.
Richard Amies


Operations Manager

Favourite project of the year: James Taylor

Location: Fairlie

Type of Shed: 15m x 20m long Clearspan gable workshop.
What made this shed a stand out and your pick of the year?
She's everything Alpine is about: Quality, Simple and a very tidy looking Clearspan Building built by a fantastic team. It's the combination of these elements that made this shed a real highlight in 2019.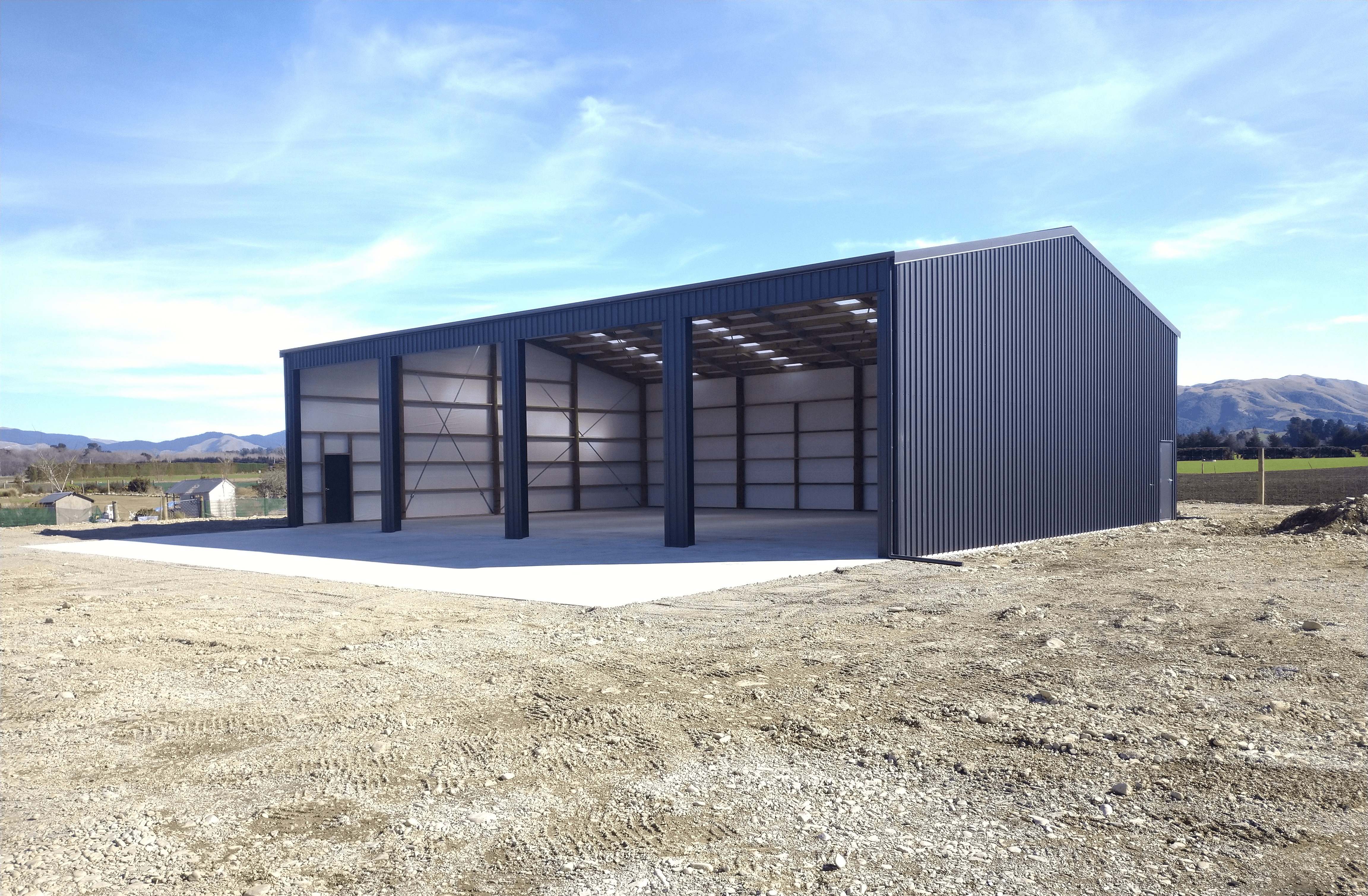 ---
Achaia Brewerton


Sales & Marketing Assistant

Favourite project of the year: Dylan Pearce – Bee Shed

Location: Taranaki

Type of Shed: 18m x 24m long gable, Steel Rafter, Bee Shed
What made this shed a stand out and your pick of the year?

This shed is nested alongside the Waitotara River in the Taranaki region. The area makes for some beautiful photos, and with the native bush around, is home to many bees. Away from the hustle of the city and working with nature, there couldn't be a more peaceful place to build a shed.

Dylan's 18.0m clearspan, fully enclosed building, makes for a perfect place to store his bee supplies and gives him plenty enough room to prepare hives. Visiting Dylan's shed sure topped off our marketing trip that Bella and I undertook earlier this year.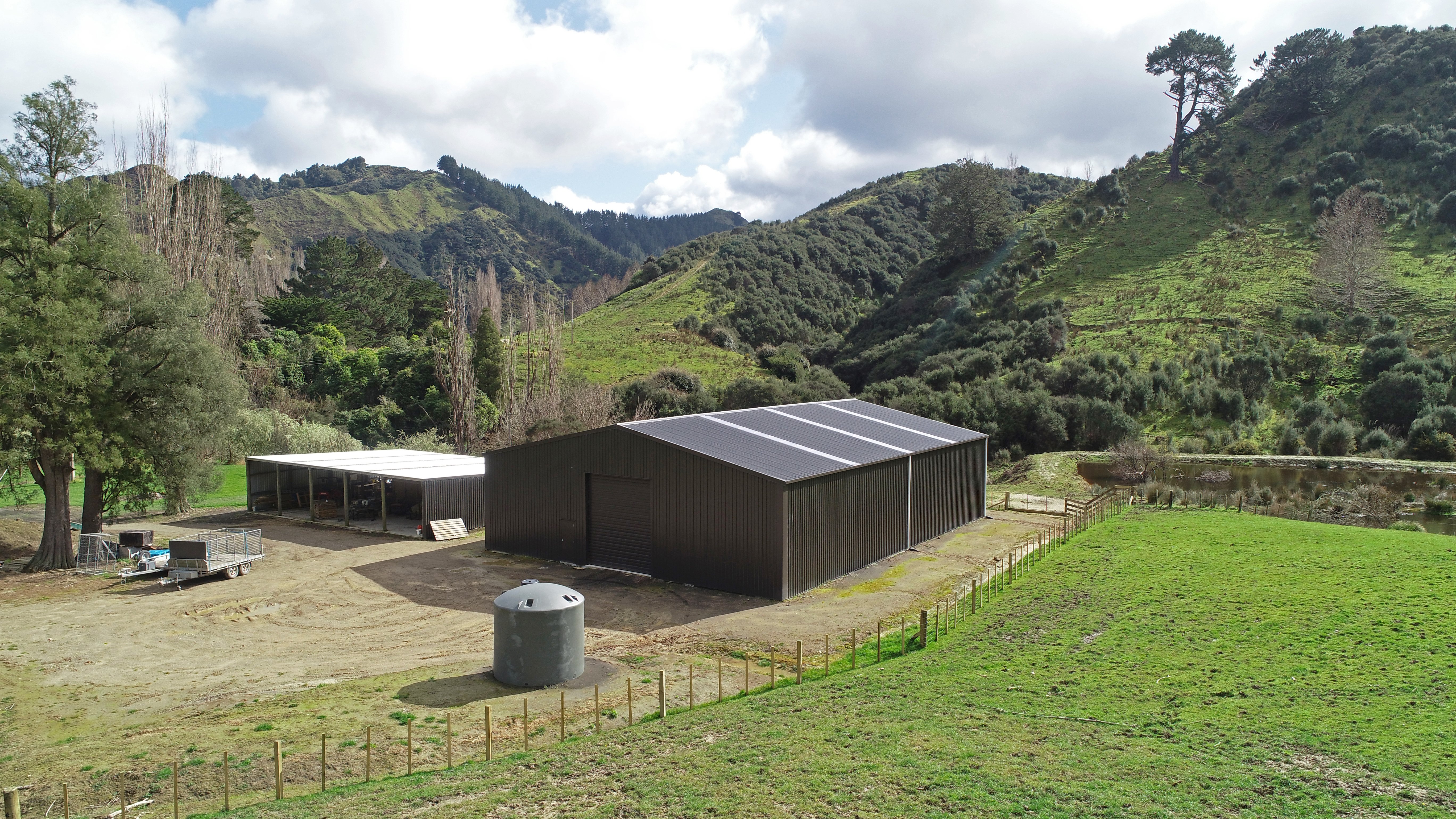 ---
Rogan Rountree


Sales

Favourite project of the year:
John Will

Location: Palmerston North

Type of Shed: 25m x 48m long gable, Herd home
What made this shed a stand out and your pick of the year?

This shed certainly stands out, in particular the well thought out design, quality of the structure, and good choice of materials to make an effective herd home.

Features included are hot dip galvanised portals for maximum longevity, and timber purlins to helps absorb noise from the weather and maintain an even temperature within the structure.

The impressive 22.0m clearspan and internal height makes a very usable space, this is a project we are proud to be a part of!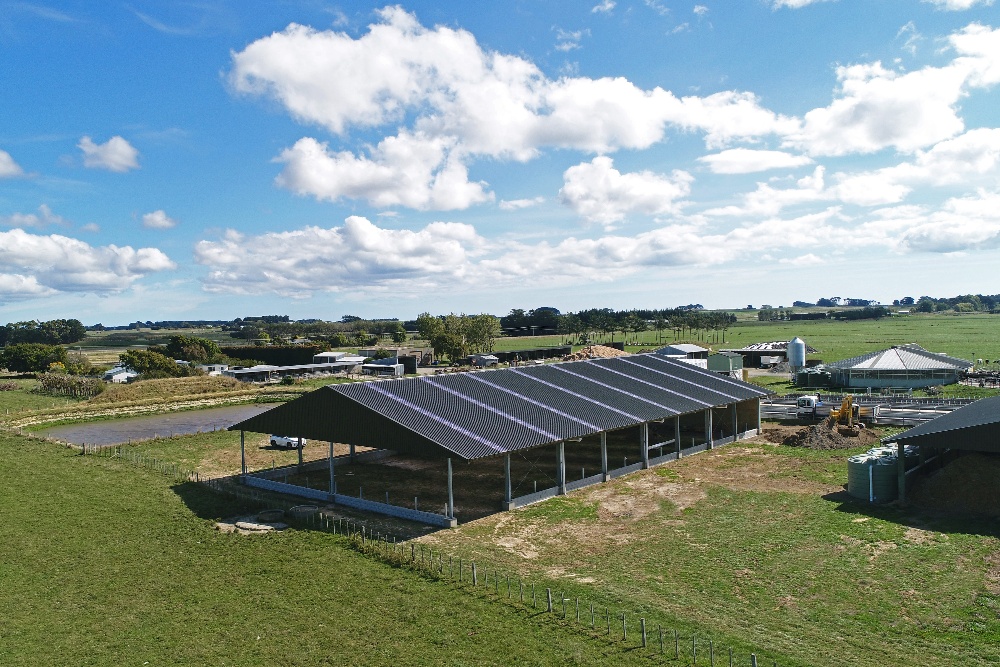 ---
So there you have it, just a few of the sheds that have made 2019 an absolute highlight for the Alpine Buildings team. Whereas every shed had a memorable element it's always good to have a unique challenge or a memorable location to build one of our tough sheds.
We hope that 2019 was as successful a year for you as it was for the team at Alpine and if you're looking to give your tractor or boat-sized Christmas presents a new home in 2020 then why not give the team at Alpine Buildings a call.
Or if you just want to see what we can do for you, throw your favourite features into our shed builder to build your dream shed online.