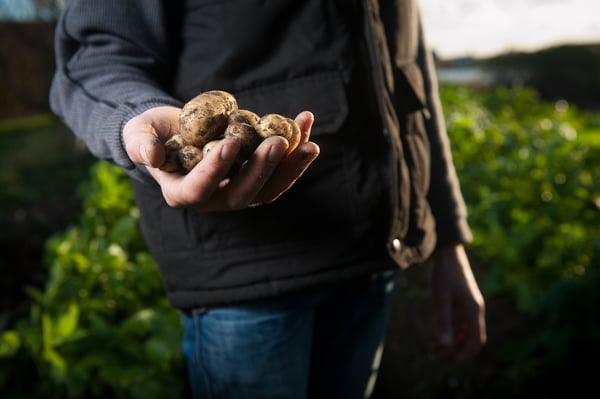 Harvesting your produce doesn't signal the end of the challenges that many producers and growers face. Getting the produce to the customer is one of the biggest hurdles many farmers face in the successful operation of their business.
We've already covered how many growers lose money, especially in the space of transportation, but how your goods are stored can be another area that hidden costs and losses creep in.
New Zealand has experienced some pretty wild weather over the past few years. From ex-cyclone Gita to droughts, farmers have plenty to deal with and there's no certainty that weather patterns are going to level out.
Inadequate storage in a cold snap or hot spell can mean the end of the road for all your hard work. Strong winds, blistering heat and even opportunistic thieves add to the daily woes of the average farmer. Therefore, getting the right storage for your machinery and produce can be the ultimate insurance policy for ensuring your hard work pays off.
Keeping produce stored at the correct temperature is fundamentally important yet it's a huge challenge too.
"Most rapidly maturing tropical fruits, soft fruits of all kinds, and leafy vegetables with a large surface area

tend to have high respiration rates and normally have short storage lives. In contrast, most temperate fruits,

cured potatoes and onions, and vegetable root crops often have lower respiration rates and consequently

longer storage lives.
Respiration of all produce increases with temperature which is why all storage
techniques aim for a reduction in temperature of the produce.

Lower storage temperatures offer the additional advantage of greatly reduced water loss from the produce

with reduced transpiration. High relative humidity slows down water loss and enhances storage life of the

produce. Stores should ideally be maintained at the highest relative humidity (RH) that the crop can tolerate."
Finding a shed that can keep a constant temperature, is well ventilated and even chilled if needed, can make the difference for a lot of produce growers. Especially if conditions change or produce needs to be stored for longer periods than anticipated.
Another consideration is to build a produce shed that has machinery storage annexed to smooth operations and increase security.
Savvy growers may also be looking to build a shed that birds can't make their home, saving their produce from the mess associated with roosting birds!
Luckily Alpine Buildings are able to accommodate all of these needs. The specialist team have designed everything from simple implement sheds to insulated cool stores.
Whether you're heading into summer or winter, the unpredictable weather could mean that right now is the best time to see why an Alpine Buildings shed is right for your farm.