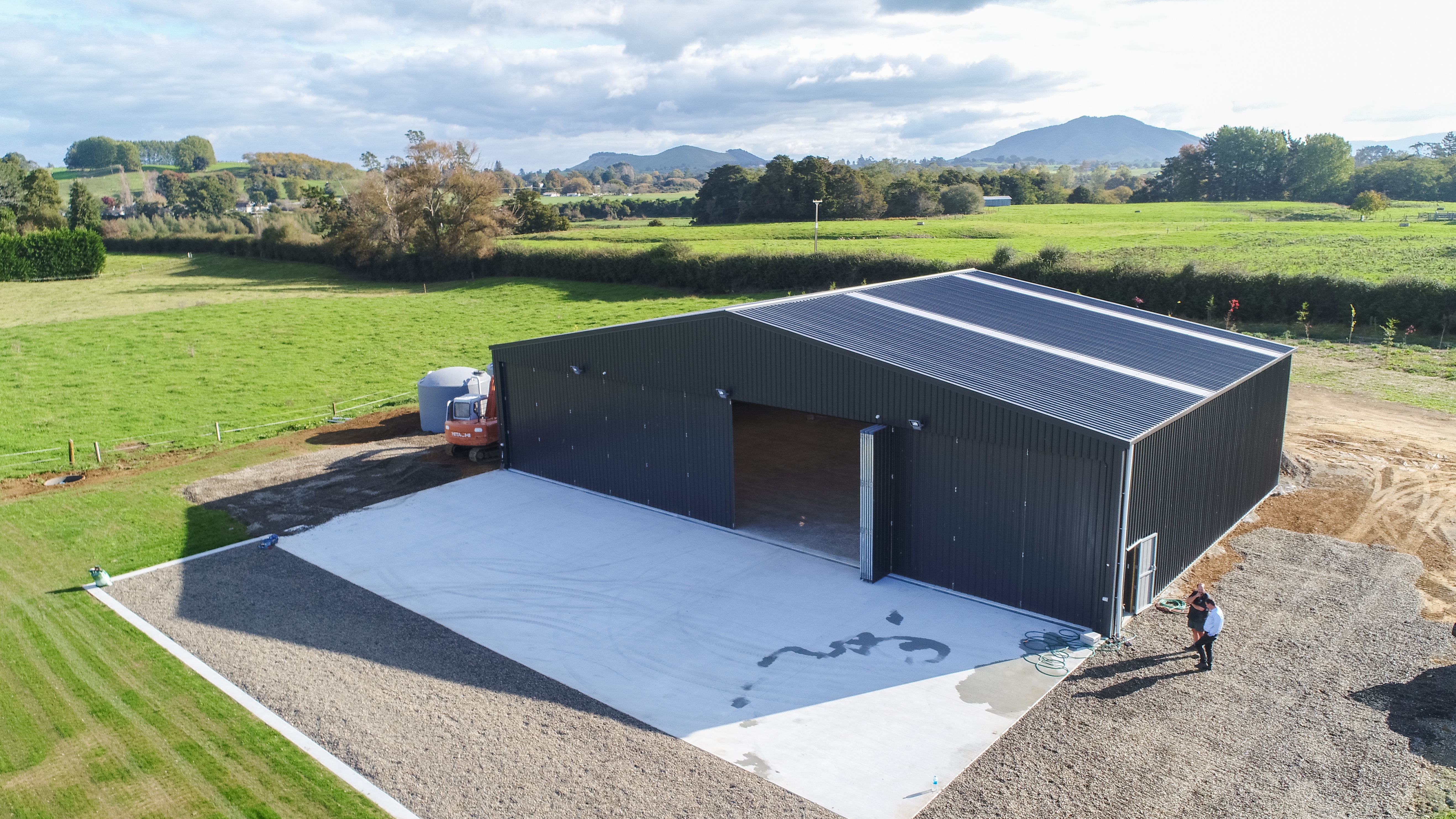 Building a shed can be a significant undertaking. Whether it's to protect your feed for your cattle or to shelter your prized possessions, chances are your new shed will play a vital role in protecting something of value. Getting the dimensions and access right is one thing, but choosing materials that endure and reduce noise are often undervalued as considerations.
How can I future-proof my shed? Kitset vs. installed? Size, purpose, location? Check out this article if you are having trouble making critical decisions.
1. How can the design be future-proof?
When designing your shed, you should ensure it is going to suit your future needs as well as your current requirements

.

You will need to determine the minimum storage area required for the equipment that needs to be housed. If you plan on keeping equipment hitched overnight, you will require extra space to allow for movement of machinery and vehicles. You may also want to consider traffic flow patterns inside the building to determine door locations if required.
As height is a relatively cheap way to upgrade your shed, we recommend you go higher than what you think you need. This means you'll be well set up for the possibility of larger machines in the future.
Make sure you take into account any plans for business expansion or resale. The Alpine Zero-Bird-Perch rafter design gives you the ability to increase storage capacity if required in the future, but remember that building right in the first place is always cheaper than having to expand later on.
A clearspan design future-proofs your shed as there are no poles, giving you more choice for storage and greater freedom of movement.
2. KITSET OR INSTALLED by a professional?
We sell kitset sheds right throughout New Zealand, but can easily supply an estimate price for a builder in your area. We can suggest the name of a recommended builder in your area if you don't have a preferred builder.
It's not necessary to be a licensed builder to install an Alpine structure, which means many contractors build their new shed during their off-peak times. Alpine sheds are designed to be fast and easy to build, minimising disruption to your daily operations.


3. What size do you need?
As with any large investment, you want to be sure that you are getting exactly what you need and want. Being able to customise the shed height is very important if you have oversize vehicles or machinery to house.
Alpine's buildings range in size from 9m to 30m+ wide with custom heights, bay sizes and unlimited lengths.
With our steel rafter system, you can easily extend the shed if your storage requirements change in the future but it is generally more cost effective to build the shed to your needs in the first place. Remember, no-one ever says they built a shed that was too big!
4. What is the shed going to be used for?
This question is often one of the first we will ask you; and it's not just because we're nosy! The answer to this question has a lot of effect on the design of the shed, and we need to make sure you are getting a shed that works for you.

What are you using the shed for? Obviously if it's animals, you will need natural ventilation. If it's expensive machinery or a vehicle collection, you will want a full lock-up. If you have something oversized to store like a boat, harvester or horse trailer, we need to make sure we allow enough height and larger-than-standard doors.
5. Where is the site location of the shed?
This is a really important question, and one we will always ask you. We do need to know the location of your shed before designing the structure; however if you are unsure of the location, an approximate area will be fine during the quoting process.
When we are designing your shed, we will take into account the wind speeds & direction and snow loadings at your site, ensuring you of a long-lasting investment.