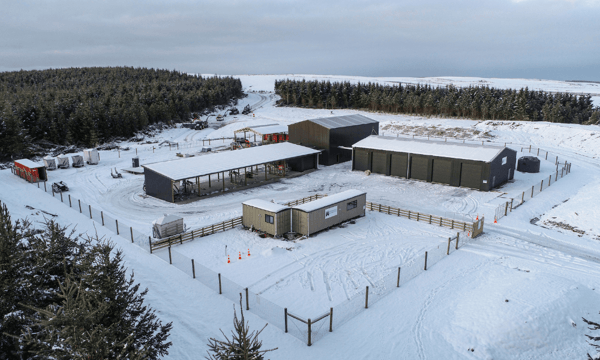 You may be thinking, I know my project requires a building consent, but do I need to get a resource consent too?

It's common to get these two types of consents confused with each other. In this blog, we explain the difference between a building consent and a resource consent to help you understand what they mean and whether you may require one or both.

It is good to note that these consents do vary from council to council and we recommend you speak with your local council to see what consents you require for your specific site location and shed design.

In New Zealand, the vast majority of all building projects require building consent, however, not all of these projects require resource consent.

what is the difference between building consent and resource consent?
Building Consent
Building consent is a legal requirement under the Building Act 2004 and is issued by the local district council. It ensures the building project complies with the Building Code. Most shed companies offer a service to lodge the building consent on your behalf, however, it pays to check this is the case when you are looking at options, as you could be left a little lost if you have no experience in lodging building consents.

Check out this recent blog, which explains buildings consent in detail.

Resource consent
Resource consent is required under the Resource Management Act 1991 and is also issued by the local district council. It ensures that a building project complies with local environmental regulations, including the district plan and regional plan.

Resource consent may be required for activities that impact the environment, such as significant earthworks, land-use covenants, boundary setbacks and impacts on waterways to name a few.

Obtaining resource consent involves submitting an application to the local council which assesses the environmental effects of the proposed building activity and any potential effects on the surrounding area.

If you are in doubt about whether you need a resource consent, we recommend speaking with your local district council regarding the proposed building activity so they can give you an accurate answer for your specific site location.

If you do require a resource consent, it often works best for the client to arrange this as it is focused on the building site rather than the building design, making it easier to work with the council directly rather than through a shed company. Engaging a professional to do this for you sees this done in a timely and accurate manner saving you time and hassles.
SUMMARY

To summarise, a building consent is required to ensure that a building project meets building safety and accessibility standards, while a resource consent is required to ensure that a building project complies with local environmental regulations.

Alpine Buildings is no stranger to consent and employs trained professionals to do this day in and day out. Our team of experts are here to help with any questions you may have about your building consent requirements, so contact us today to discuss your project consenting requirements.