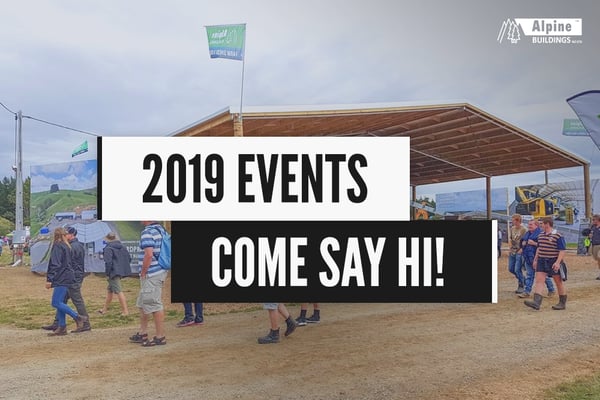 2019 is gearing up to be a big year for the team at Alpine Buildings. One of our favourite parts of the year is attending events where we are able to showcase our range of products, talk with past and future customers and learn more about the industry around us. This year we will be attending two of New Zealand's largest Agricultural events. One in the North Island and one in the deep South.
MARCH 2019 - Kirwee Fieldays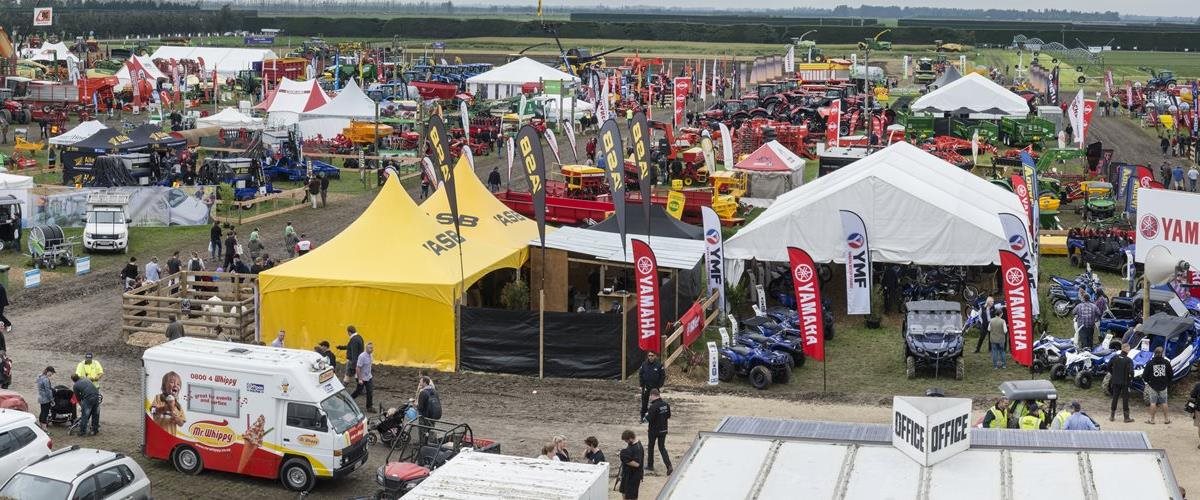 Also known as the South Island Agricultural Field Days (SIAFD) will be taking place on the 27-29th March 2019. Known as one of the oldest and largest agricultural events in the South Island, going back over 66 years. Every two years it attracts about 30,000 members of the farming public. According to SIAFD this year they are predicting the event will be bigger and more diverse than ever.
SIAFD organising committee chairman Rodney Hadfield says interest in this year's event has been strong and virtually all exhibition sites have been sold.
Rodney says the field days provide huge opportunity for people in the agricultural industry to network, meet customers and view new machinery. With its focus on presenting working machines, SIAFD reinforces the relationship between farmers, manufacturers, retailers, and technical experts.
"The field days are all about getting the people who want to buy to come along and look. It is an event for people who are really ready to make financial decisions and spend their money. We want them to come to our event and get their field days deals."
For more information about the Kirwee South Island Agricultural Field Days check out their website by clicking here
We will be located at:
section M at site 764, 765 + 814, 815
June 2019 - Mystery Creek Fieldays
The Mystery Creek Fieldays is the Southern Hemisphere's largest agricultural event and the ultimate launch platform for cutting edge technology and innovation. Located at Mystery Creek, 125 Mystery Creek Road, Hamilton, New Zealand.
Mystery Creek is a convenient 15 minutes from Hamilton's CBD, 2 minutes from Hamilton Airport, 17 minutes or 15.5km to the Novotel in Hamilton city, Te Awamutu and Cambridge, and just over 1.5 hours from Auckland, Tauranga and Rotorua.
This year the Fieldays will be taking place on 12-15 June 2019. Check out the video below to get a taste of what will be on offer.

For more information about the Fieldays CLICK HERE
The Fieldays are all about creating the best customer experience possible which is why they have developed an 'app' which you can download for FREE from the App store. The app includes a map of the venue, a list of all exhibitors as well as a timeline of events that will be taking place over the course of the 3 days.