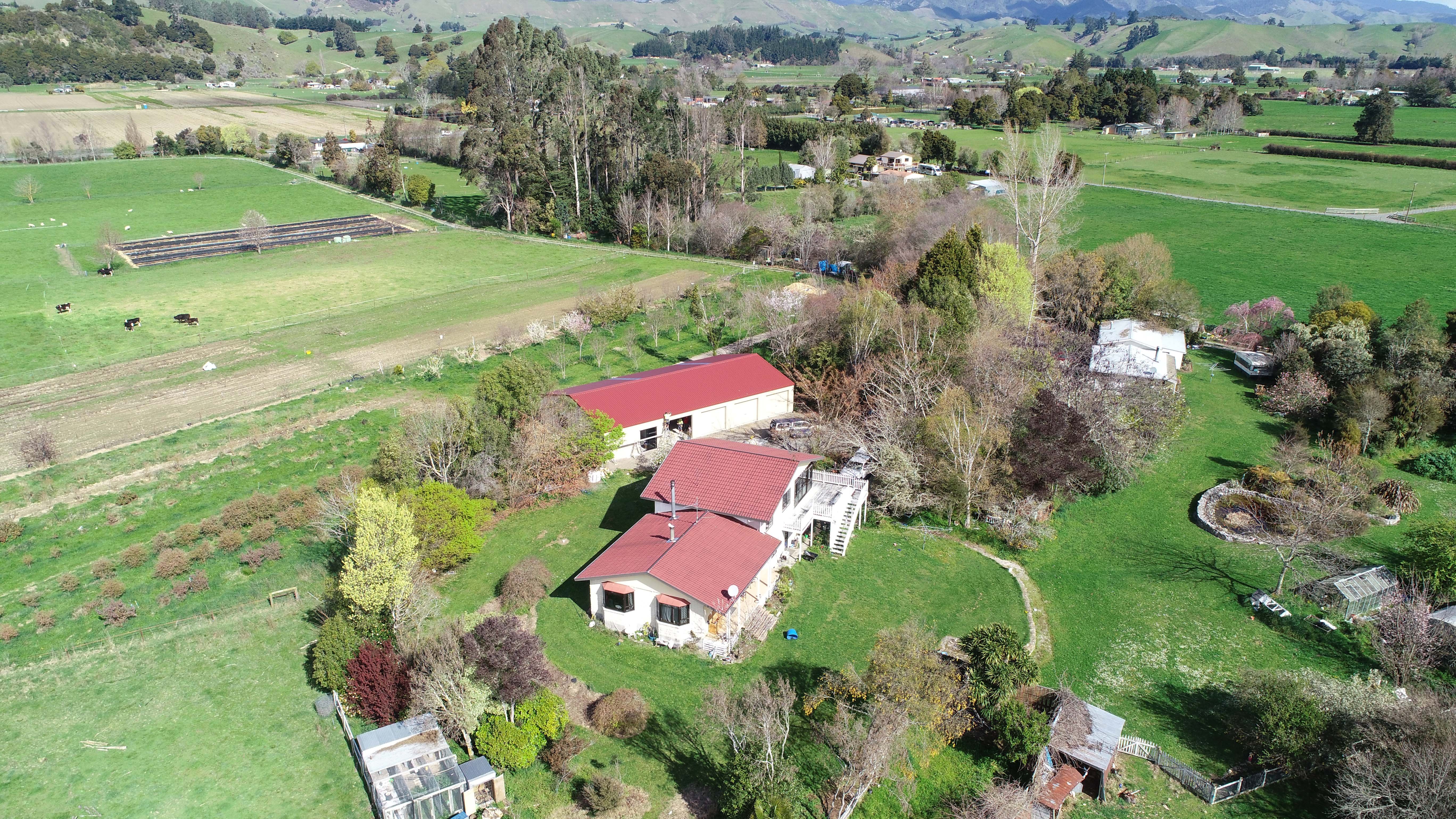 Geoff Gaul is feeling "pretty chuffed" about his new Alpine Buildings' shed, and for good reason. Built to house his collection of beautiful classic cars, his new Alpine Buildings shed would protect his priceless collection at his property in Wakefield. Colour matched to his home, the shed's cream walls and red roof help it look like it's always been part of the property while featuring all the benefits of a brand new building
Geoff, an experienced farmer, had built numerous other sheds, but none were fully enclosed. This meant his new Alpine Buildings shed was a departure from the norm but at the top of Geoff's priority list was the need for a shed that would protect his vehicles from the elements and environmental deterioration. When you have a stunning collection of cars, which includes a 1966 Jaguar S-Type 6, a 1968 Chrysler Valiant and more, then a sturdy, bird-perch-free building is required.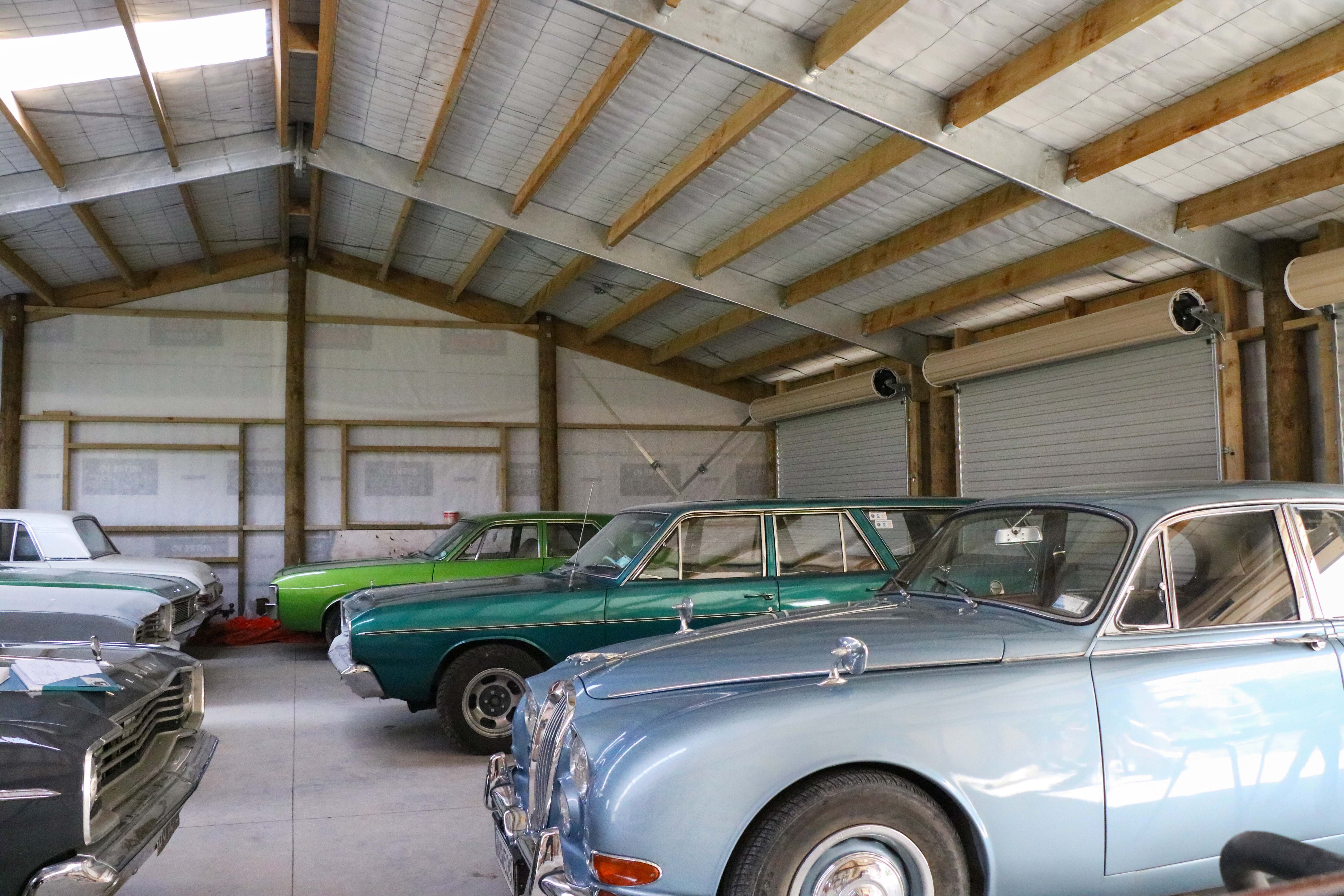 Designing the building to protect this exceptional collection was only the beginning. Geoff's specification was for the shed to be multipurpose. Geoff has an orchard, and the shed can be utilised as a workspace when the orchard produces a bumper crop as well as additional machinery storage when required. Geoff appreciated that the choice to build a large shed was a long-term investment and it was important it was done properly, rather than on the cheap.


---
"We decided we would build one and build it properly."
- GEOFF GAUL
---

With many alternative options for shed construction, and with many of them cheaper, Geoff chose Alpine Buildings because he was confident in the quality and service provided. Many other people have sung the praises to the quality of an Alpine Buildings' shed and this gave Geoff peace of mind that he was making a good decision. When you've spent your life appreciating quality, as Geoff has with the cars in his collection, it didn't make sense to forgo that when choosing the building to protect such works of automotive art.
Geoff was also drawn to Alpine Buildings' sheds due to the strength in the design. Having friends with alternative sheds he has seen what he would class as a flimsy shed and knew that he wanted a shed held together by more than it's cladding. With its solid wood frame, there's peace of mind that the structure of the shed is strong enough to withstand whatever the elements through at it. The colour match options available from Alpine Buildings also helped the shed blend in with the existing buildings.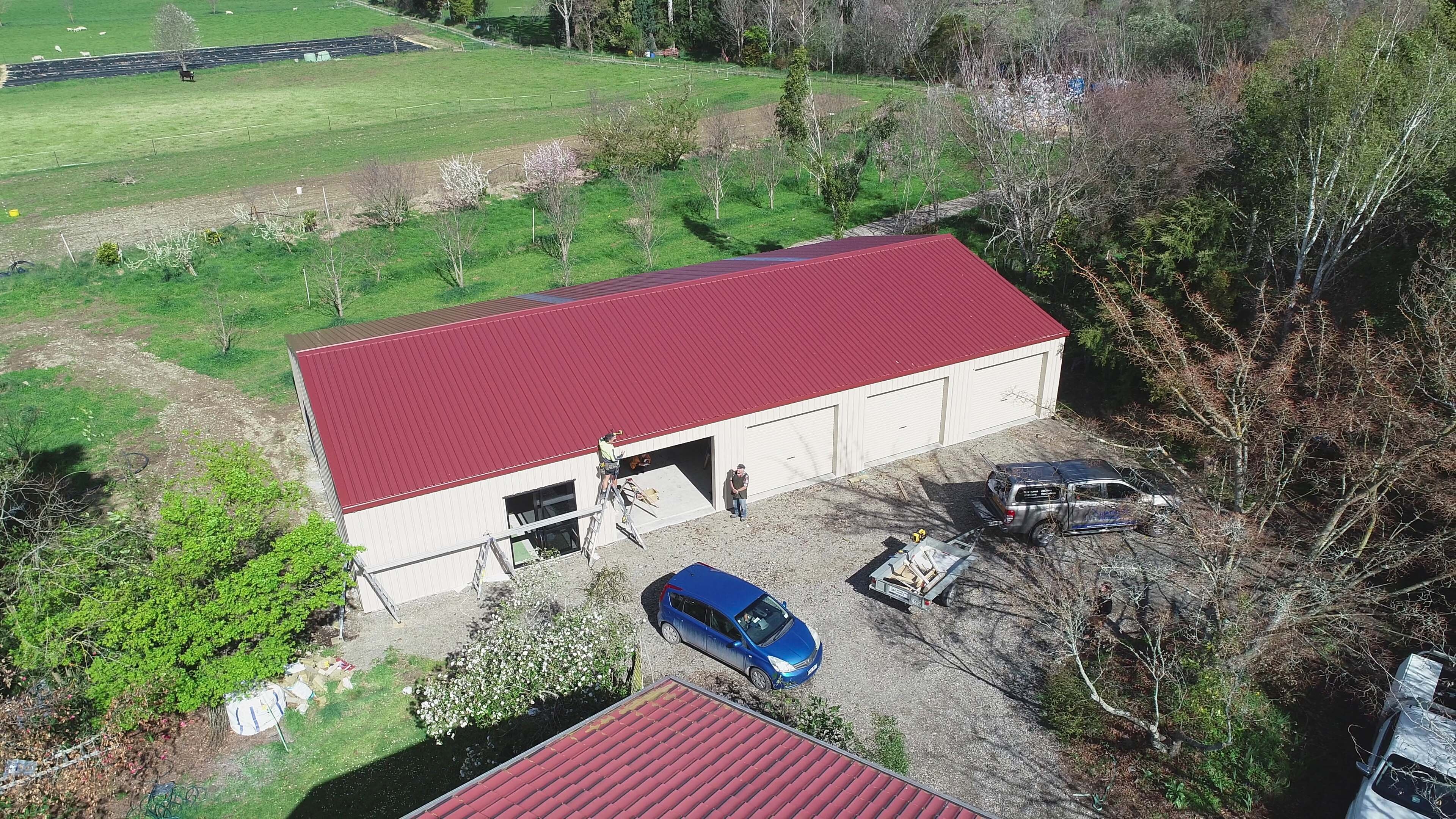 With roller doors on each side driving the cars in and out without shuffling others is an absolute breeze, while clearlight panels allow natural light to pour into the shed, making those classic lines easier to enjoy throughout the day.
Geoff found the A-team extremely good to deal with, nothing was ever a problem and he really appreciated knowing what was going on at every step of the process. The highlight for Geoff was that he now has a shed that perfectly suits his needs and, in his words, "it's a shed that's going to last for a long long time". Like the cars it houses, Geoff's new Alpine Buildings shed is set to become a classic. Quality design and build is, after all, an art form which few modern counterparts can compete.