From ancient artefacts to the works of pop super stars, some amazing things have been discovered in barns, sheds and other places. In this article we round up some of the most lucrative discoveries made by accident.
Better than your typical farm run-around
This one was over a number of sheds admittedly, but could be one of the most insane barn finds the world has ever seen. The cars were collected by an entrepreneur by the name of Roger Baillon and stored on his farm for over 50 years. Mr Baillon dreamed of restoring many of the cars but fell on hard times, forcing him to sell a chunk of his collection.
At his passing in around 2004, the farm and the collection of cars within were passed to his son, Jacques, who sadly also passed away about 9 years later. The story goes that Mr Baillon's grandchildren had no idea of the extent of his collection, so brought in a specialist valuation firm.
In the rusting pile of cars dotted across a number of sites were some of the world's rarest cars. When the collection went to auction it set 10 records and fetched $28.5m.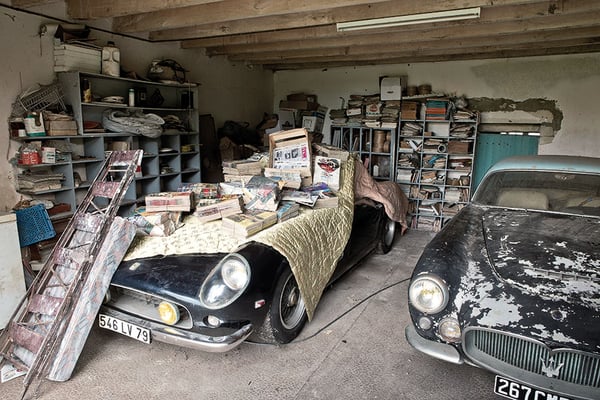 Garage art
If you thought that was a pretty chunk of change then this next find will blow you away.
Back in 2007, two investors (Thomas Shultz and Larry Joseph) purchased a run-down bungalow in Bellport, New York with the view of renovating it. Once inside, they found over 3,000 drawings and paintings by the Armenian-American artist Arthur Pinajian.
Arthur Pinajian had lived in the cottage and had instructed the works to be destroyed when he died. Fortunately for the investors, his wishes were ignored. When Huffington Post covered the story, they cited a WSJ article that had the collection valued at $30 million. Individual works had already sold for a whopping $500,000.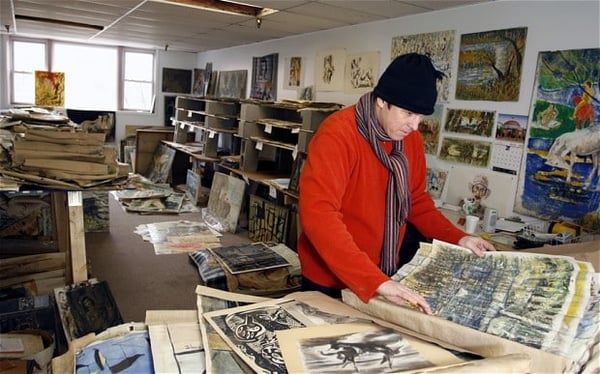 Photo: Kirk J Condyles
Bought for $125, sold for $450.3m
Whereas this one wasn't found in a shed, it was undiscovered for many years, as well as being the source of several lawsuits.
Leonardo Da Vinci's painting, 'Saviour of the World' (Salvator Mundi) spent centuries in obscurity, in part because it was the victim of several high qualities copies. Many had given up on the original, believing it to be lost to history forever.
Having been in the collection of King Charles I of England in 1763, it vanished for nearly 150 years. In 1900 it was purchased for the Cook Collection in London, however it had spent so long in the darkness that it was no longer credited to da Vinci but to one of his followers. In 1958 the Cook Collection was auctioned off in pieces and the painting was sold for $125. Vanishing for another 50 years it appeared in America in 2005 where a US based collector then bought it for $10,000. What everyone believed to be a copy went under restoration in 2007 and it was during that process that the true origins of the painting were discovered. It was sold in 2013 for $127m to a Russian billionaire who was the seller at the Christie's auction where it fetched a record-breaking $450m.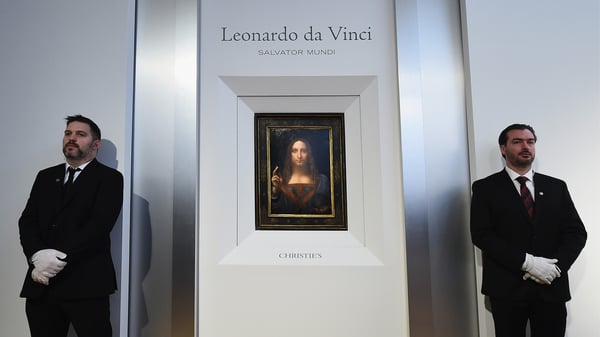 Hey kitty...
A farmer in Russian stumbled across a litter of very young kittens in one of his barns, yet these were not your run-of-the-mill tabbies.
In one of the strangest barn finds, the farmer's discovery had actually led him to some rare wild Pallas's cats, or Manuls. Native to Central Asia, the cats grow to about 60cm long and luckily the Daursky Nature Reserve was on hand to help tend to the youngsters.
Two domestic cats stood in a surrogates and nurtured the kittens until they were ready to be released into the wild.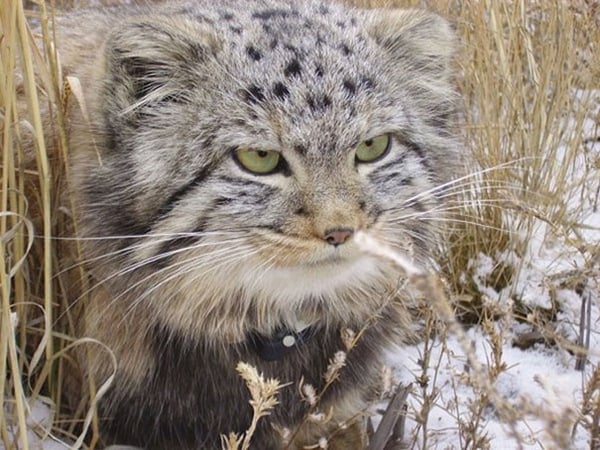 Great vibrations
Hidden away in a storage shed in Florida and undiscovered until recently sat a hidden archive of Beach Boys memorabilia.
A relative of one of the band members felt the collection of hand written song lyrics, memorabilia and even the band's first royalty cheque needed to be stored in a safe place. When the payments stopped coming, the owner of the facility put the contents of the shed up for auction and it was purchased for a few hundred dollars.
England-based newspaper the Daily Mail stated in an article back in 2013 that the collection was expected to sell for $10m.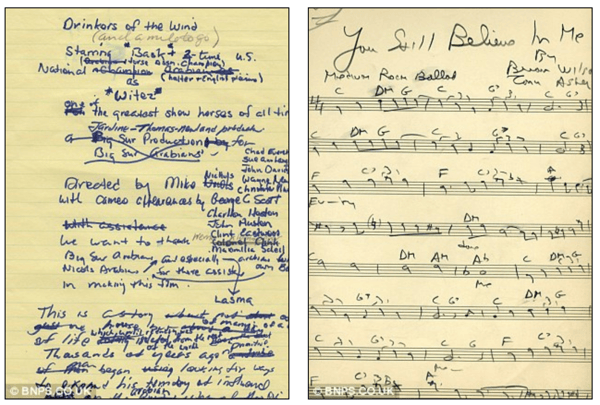 To give your precious pieces the home they deserve, don't leave them rusting in some second-rate shed, or festering at the back-end of the farm. Give them an Alpine Buildings shed. Find your perfect shed by downloading our latest brochure.